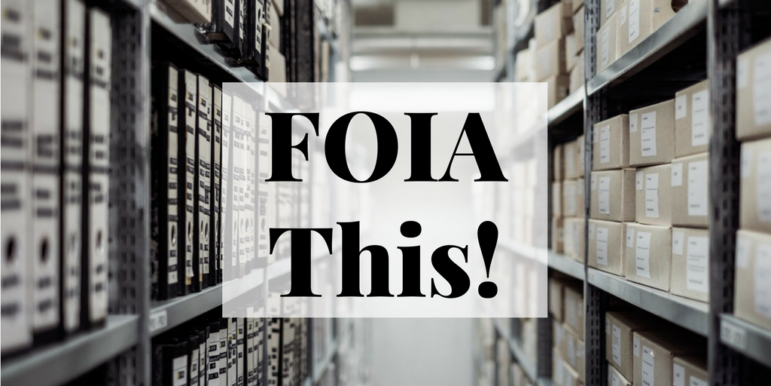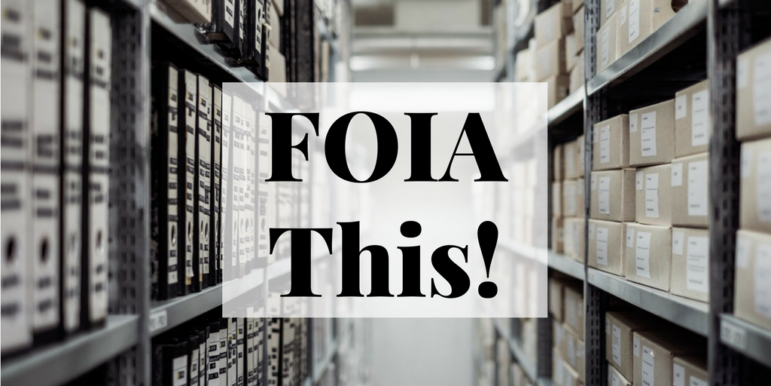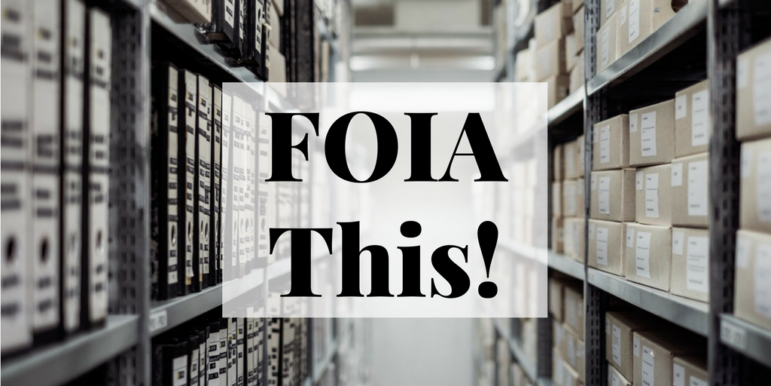 Data on government workforces. Sound boring? Well, hold on.
How much are officials getting paid? Are there enough police? Who received salary bonuses?
Freedom of information requests can help bust out the data. Some media outlets are not only writing about it, but also posting the raw data online.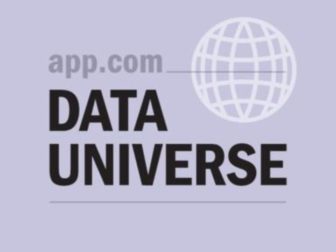 "The public can't get enough public information," said Paul D'Ambrosio of The Asbury Park Press, which since 2007 has been putting put up a massive database of federal employees with their names (there are some exceptions), titles, where they work and and what they get paid.
The payroll trove, DataUniverse.com, gets "millions" of visits (precise figures are proprietary), according to D'Ambrosio, the New Jersey-based publication's news director and data universe administrator. Also popular are dozens of other databases about state and local workforces. The costs of getting and posting the data are not costly, he said. But some vigilance is required. The Trump administration has declined to provide information on the more than 10,000 federal employees working outside the United States, as described in an Asbury Park Press story. The paper is appealing.
BuzzFeed recently obtained the same federal employment database, reaching back to 1973, making 33 gigabytes downloadable. (FedsDataCenter.com also publishes a searchable database.)
Clearly there is potential here for some serious investigation.
Who Gets Bonuses?
Bill Theobald of The Arizona Republic FOI'd federal data to report a story about the embattled U.S. Department of Veterans Affairs, where "nearly 189,000 employees received more than $177 million in bonuses for fiscal 2015."
Salary data isn't available under some national FOI laws, as evidenced in a largely unsuccessful effort by Canada's CTV News. And in Malta, where Malta Today was told to use FOI to obtain salary information for a planning commission director. There are difficulties in Syria, too, where Hurriyet Daily News recently reported being denied information on the salaries of the president's advisors.
"Many countries provide the salary scales of individual officials, but stubbornly refuse to provide actual salaries," observed Toby Mendel, an expert on FOI internationally and the executive director of the Centre for Law and Democracy. "Since the scales are normally quite narrow in size, you can approximate the salary quite closely. So denying actual salaries seems to reflect an innate hostility to openness rather than any real concern for privacy."
This is frustrating, but workforce data holds other secrets.
Is Workforce Size Appropriate?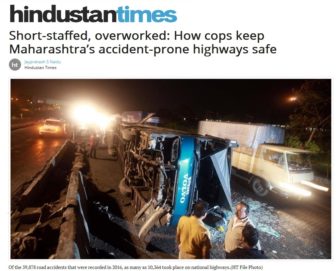 In India, Jayprakash S Naidu of The Hindustan Times reported that not enough policemen were available to monitor the highways.
A right to information query revealed that the highway safety patrol was operating at just 59% of its full capacity due to understaffing.
Are Kids at Risk?
In Wales, UK, the number of guards helping students cross streets has fallen by almost a quarter in the past three years, according to a BBC report.
The number employed by local authorities dropped by 170 to fewer than 600 compared to three years earlier — a drop of 23 percent, according to figures discovered through an FOI request.
Whither Pension Benefits?
In Canada, the Liberal Party promised to boost monthly benefits for wounded veterans. How did that turn out? The CBC's Kristen Everson used the Access to Information Act to break free a memo that provided the answer: "The increase meant just a few dollars for some while a select few saw a boost in the thousands of dollars."
Back to Salaries
The Economic Times in India reported that the governor of the Reserve Bank of India and his deputies, "got a big pay hike with the government more than doubling their basic salary." The information was released because of an RTI request.
---
Toby McIntosh is the director of GIJN's resource center and the editor of FreedomInfo.org, a nonprofit website based in Washington, DC that covers international transparency laws. He was with Bloomberg BNA for 39 years and has filed numerous US FOI requests and has written about FOI policies worldwide. He is also a steering committee member of FOIANet, an international network of FOI advocates.