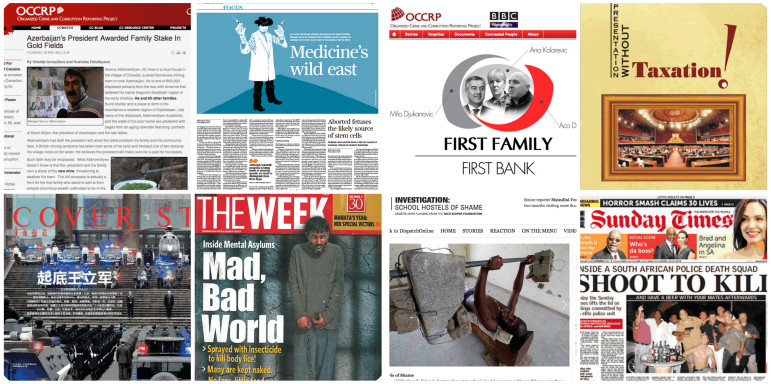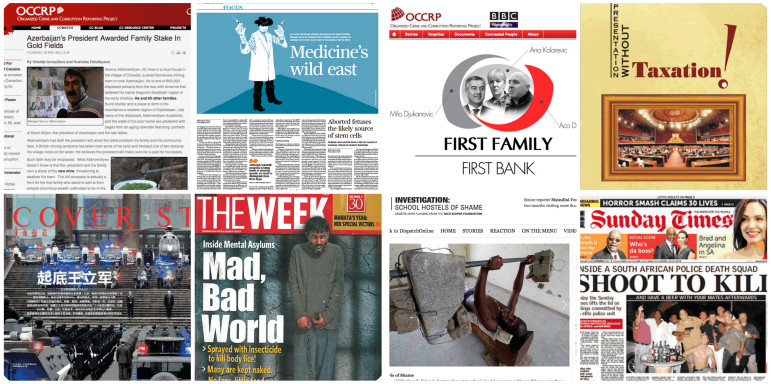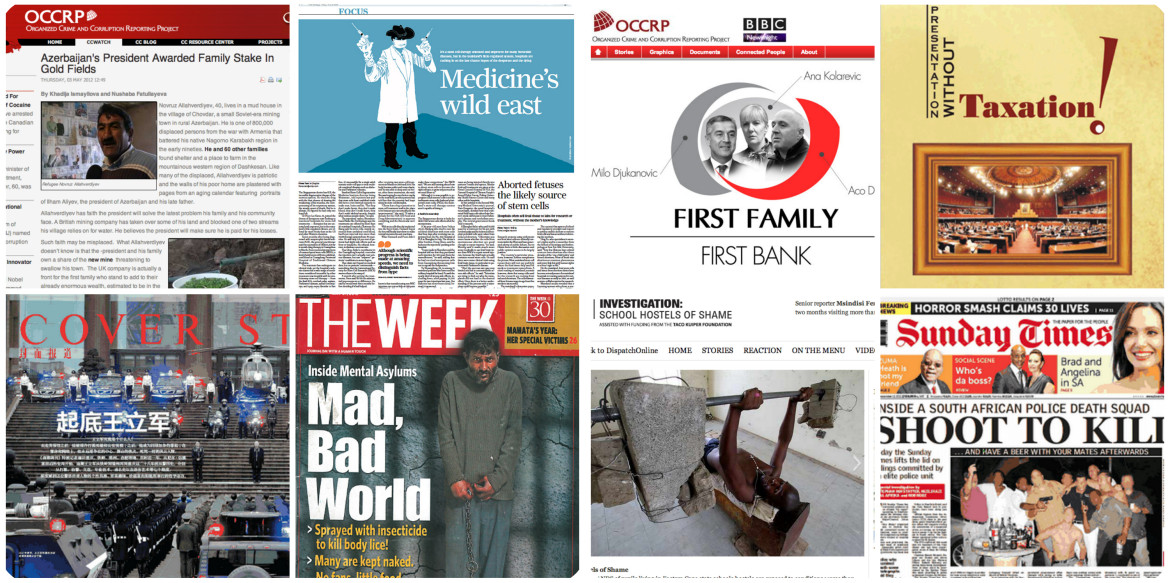 Eight finalists have been selected for consideration in the fifth Global Shining Light Award, a unique prize which honors investigative journalism in a developing or transitioning country, done under threat, duress, or in the direst of conditions.
The award will be announced and presented at the Global Investigative Journalism Conference this October 14 in Rio de Janeiro, Brazil. The winner will receive an honorary certificate and $1,000.
The Global Investigative Journalist Network, sponsor of the award, received 65 submissions from 28 countries. A winner will be chosen by a prestigious international panel of judges.
"The quality of entries this year was extraordinary," said GIJN Director David E. Kaplan. "These stories demonstrate that quality investigative journalism has become a global phenomenon." The finalists include investigative projects from Azerbaijan, China, India, Montenegro, Pakistan, and South Africa.
The finalists are:
Khadija Ismayilova, Nushabe Fatullayeva, Pavla Holcova, and Jaromir Hason in a collaboration by the Organized Crime and Corruption Reporting Project, Radio Free Europe, and the Czech Center for Investigative Journalism for revealing questionable business dealings by the Azerbaijan president's daughters. Ismayilova later received an anonymous letter containing images of her and her boyfriend having sex, and warning her to "behave." Instead of bowing to blackmail, she went public with the threat and continued to uncover hidden business dealings of Azerbaijan's First Family.
Tan Xiao-mi (Fiona Tam) and the South China Morning Post for "Medicine's Wild East," a two month investigation that exposed how China's biggest military hospitals were cashing in on the government's forced abortion law by injecting stem cells cultivated from aborted fetuses' brains into the desperate and the dying, although such treatments are untested and unproved. The story involved undercover work at hospitals run by China's politically powerful military.
Shi Feike, Ji Tianqin, Zhou Zhimei, and others on an investigative team at the Southern Weekly in China for "Uncovering Wang Lijun." Despite political pressure and heavy censorship, the team completed a 50,000-word, eight-part series reporting on one of China's largest ever political scandals. The stories detailed murder, corruption, and how a feared police chief and rising Communist Party star purged dissidents and plundered private entrepreneurs.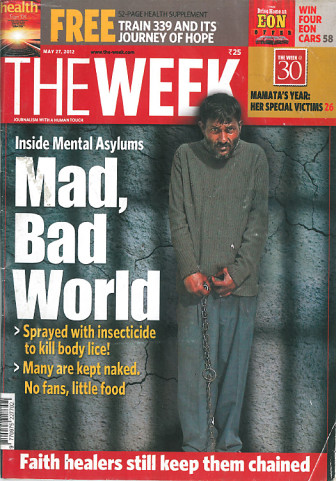 Gunjan Sharma from The Week magazine in India for his story "Mad, Bad World," about how patients at state-run mental hospitals were deprived of basic human rights. The investigation exposed shocking, inhumane conditions in which patients were locked in dark, dingy four-by-five foot cells, with stinking toilets, often subject to beatings, denied food, and stripped and sprayed with insecticides to kill body lice.
Miranda Patrucic, Valerie Hopkins, and Drew Sullivan from the Organized Crime and Corruption Reporting Project for "First Family, First Bank," a two-year investigation into how Montenegro Prime Minister Milo Djukanovic exploited his control over the government to benefit himself, his siblings and friends, while depriving his country of some of its most valuable assets.
Umar Cheema, from the Center for Investigative Reporting in Pakistan, for "Taxation without Representation." Cheema obtained and analyzed tax records of all 446 members of Pakistan's parliament. His investigation revealed that nearly 70 percent of lawmakers didn't file tax returns in a country with one of the world's lowest rates of revenue collection. Cheema persevered, despite legal threats and his 2010 kidnapping and torture.
Msindisi Fengu of The Daily Dispatch in South Africa, for "Hostels of Shame," an investigation into the dire conditions at state-run boarding schools. A tip whispered during a local education meeting led Fengu on a two-month journey to 70 boarding schools across the Eastern Cape, during which he received death threats. His reporting found conditions so bad that "pupils live in conditions worse than those of prisons."
Stephan Hofstatter, Mzilikazi wa Afrika, and Rob Rose from the Sunday Times in South Africa for "Cato Manor: Inside a South African Police Death Squad." The year-long investigation exposed how a police unit operated as a hit squad, executing crime suspects while claiming to act in self defense. The team braved death threats and physical attacks. The series resulted in senior police officials facing murder charges in court.