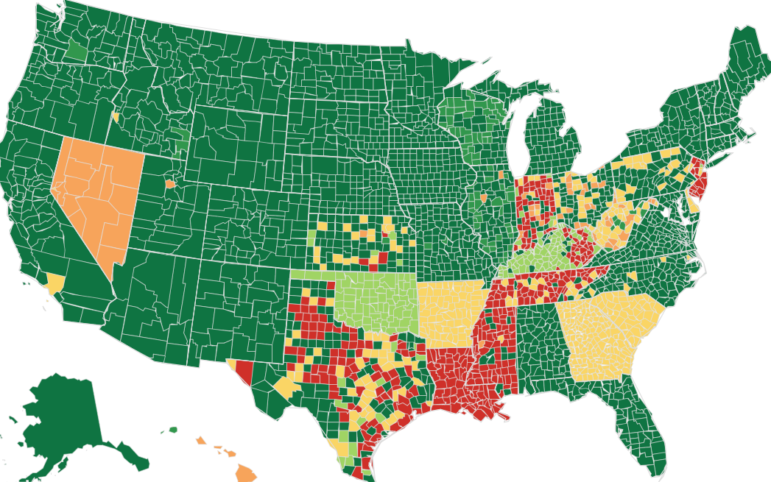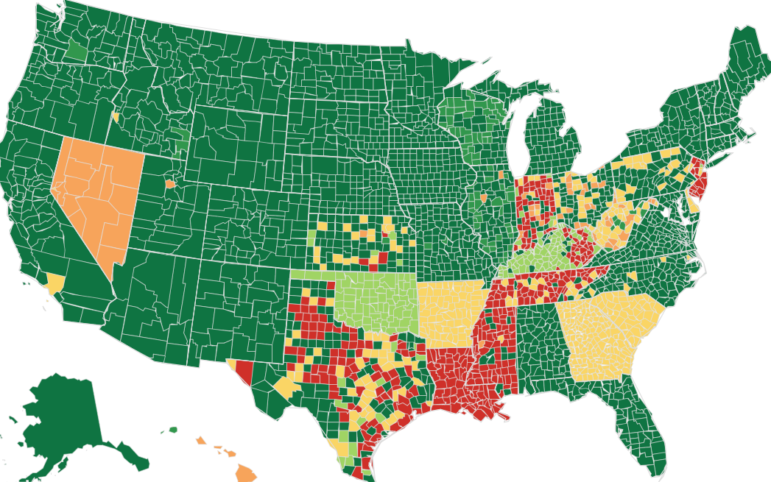 In week two of #gijnElectionWatchdog, GIJN's project to arm US reporters with tools for election accountability coverage includes a database of voting equipment, quick, deep access to campaign finance data, daily time-saving tools, and election rules for all 50 states in a single spreadsheet.
Here are some of the highlights from the project's Twitter feed this week:
Time-Saving Tools:

At the

2020 Investigative Reporters & Editors Conference

, three-time Pulitzer winner

Eric Lipton

suggested several "tools a reporter can't live without" during this time-crunched election season.  While

Trint

is useful for searchable, AI-driven interview transcription, Lipton says the small monthly fee for the

Otter transcription tool

is "the best $8 you'll spend." Also in Lipton's toolkit: the

Youtube Downloader app

provides file formats for the transcription of newsmaker video and audio clips, and

Google Voice

provides searchable voice mail text, as well as a single, secure contact number you can use for life, with any device.

Voting Equipment Dataset.

Started by computer scientists at Stanford University, the

Verified Voting

nonprofit — dedicated to responsible use of technology in US elections — has created a stunningly detailed database of every type of voting equipment in the US, by type and vendor. It has also created a searchable tool called

The Verifier

, which allows you to search for the make and model of, say, the ballot marking device or electronic poll book being used in precincts of interest.
Dark Money Data Access.

The nonprofit

National Institute on Money in Politics

is offering free, deeper access to campaign finance data & analysis to verified journalists on its

Follow the Money platform

, which provides detailed insights into campaign spending and dark money donations. After registering, just fill in the form under "Exemption Request" under the Settings tab, and you'll be signed up after they check your credentials. Real, human researchers will also respond to emails, and actively help reporters with your specific queries.
The Entire Election: A Spreadsheet.

If there is one print-out for national newsrooms to mount on their walls for America's wildly complex and decentralized election, this is it. The

Defending Digital Democracy Project

at the Harvard Belfer Center has created

a dataset for the entire national election on a single spreadsheet

, with rules describing the election process in all 50 states. (Use a red marker pen to highlight the checked boxes, as the DP3 graphic only uses the numeral "1" to register election features per state.)

Voter Intimidation Rules.

With voter intimidation and minority profiling representing potential threats for the election, reporters need to know the rules for who can and cannot challenge voters in different states. Many state laws limit who "poll watchers" can be, and what they can do — and swing state counties without limitations can be flagged by reporters as potential trouble spots. The

National Association of Secretaries of State

has updated

a list of laws governing voter challenges at polling  for all 50 states

. It reveals, for instance, that no one except an election official may question a voter at California polling stations, but that any registered voter can challenge any person in the line in Louisiana.  
---

Rowan Philp is a reporter for GIJN. He was formerly chief reporter for South Africa's Sunday Times. As a foreign correspondent, he has reported on news, politics, corruption, and conflict from more than two dozen countries around the world.