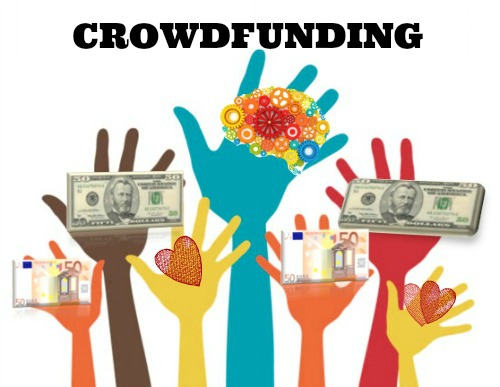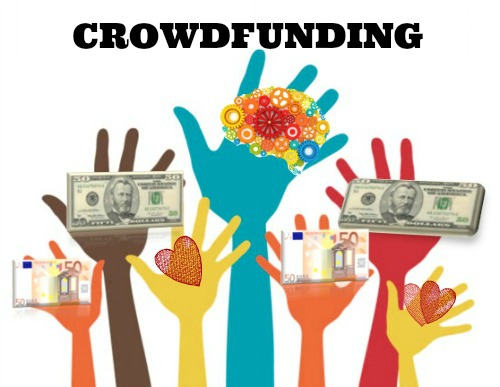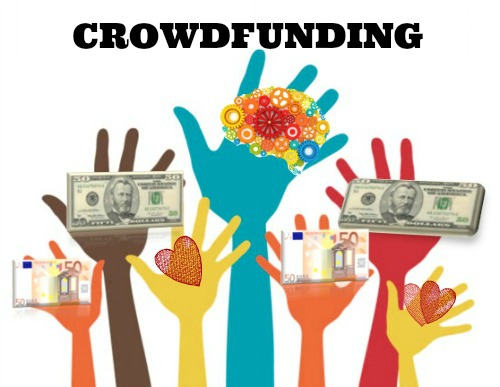 Español
Crowdfunding is the process of convincing a large group of people to contribute small sums of money toward a specific project, usually via the Internet. It is helping redefine the fundraising landscape.
Whether you're interested in raising money for one story, your publication or broadcast, or founding a new organization, crowdfunding has become an alternative approach for financing the launch of new journalism projects. Today, there are hundreds of crowdfunding sites worldwide. They are growing quickly, and collectively these sites have raised billions of dollars for all kinds of projects, from tech start-ups to innovative new products.
At a time when the media is struggling to fund serious journalism, the advent of crowdfunding is a welcome development. Most crowdfunded journalism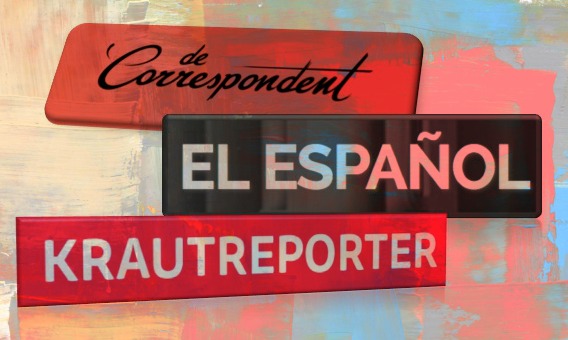 projects have raised modest amounts – measured in the thousands or tens of thousands of dollars – but there are some notable big successes. Since 2013, three European campaigns have raised more than one million euros each — De Correspondent in Holland, Krautreporter in Germany, and El Español in Spain.
So how to start? Even for the most seasoned and savvy entrepreneurs, crowdfunding can seem like a daunting prospect. What tools do you use? How do you make your campaign stand out among so many others?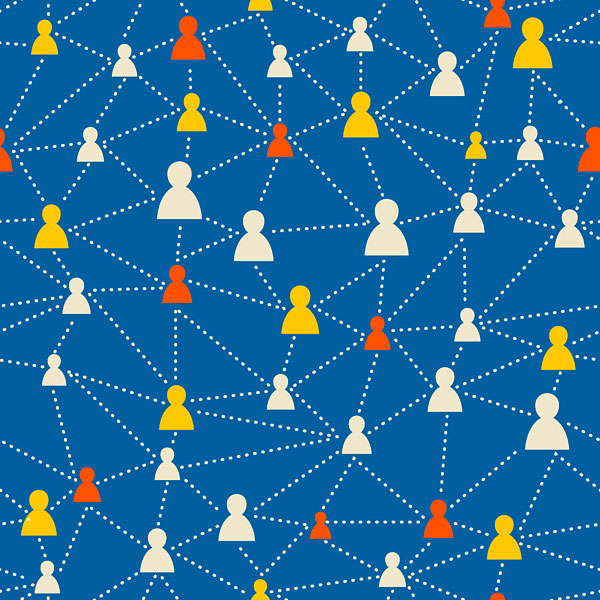 At GIJN, we've looked at the latest crowdfunding guides and websites to find the best strategies for journalists to launch successful campaigns. Particularly helpful were Poynter's 13 Ways To Get Your Journalism Project Crowdfunded and IJNet's IndieGoGo Founder on Raising Money for Journalism Projects (by GIJN's Gabriela Manuli). Below you'll find tips for starting and running your campaign, a guide to global and regional crowdfunding sites, and some free tools to create a compelling campaign. We've listed global sites that are particularly suited to media projects. See anything we've missed? Send GIJN an email and let us know.
TIPS FOR CROWDFUNDING
The Right Fit: Decide which crowdfunding site is best for your project and your audience. To do this, you need to research your targeted audience and understand your project's needs and limitations. Some of the sites below combine crowdfunding with publishing, serving as a one-stop-shop. Once you decide on the best fit, be sure you read the fine print. What are the company's fees (registration costs, monthly charges, additional transaction fees, chargeback fees, etc.)? What happens if you don't meet your fundraising goal–will you have to return the money (fixed funding) or can you keep it (flexible funding)? What is the platform's deadline for funding your project? A great tool for comparing various crowdfunding platforms is CrowdsUnite. Also, don't underestimate the importance of reading about or talking to colleagues who have gone through this experience. Learn from their mistakes and successes.
Pitch Perfect: It's all about the C's! Craft a clear, compelling, concise, creative pitch that connects with potential donors. Many crowdfunding experts advise making a video as part of your pitch. For videos, keep it short (no longer than five minutes) and invest in as high a quality product as you can. Research and analyze other video pitches to understand what works and what doesn't (and see the tutorials below for more advice). Whatever way you choose to communicate your campaign (through a video, infographics, etc.), be sure to describe your project's goals in an authentic, transparent way. And think of imaginative ways to get support (beyond "give us money, give us money"), such as sharing photos or a look behind the scenes.
It's Not All About the Money: Crowdfunding isn't just about raising funds. It's also about reaching out to a community, connecting with others, and working collaboratively. How do you do that? You can ask for in-kind contributions from those who can't provide monetary donations, such as free lodging while traveling to do a story, volunteering with logistics, or helping provide contacts and resources. This will help narrow the divide between you and your audience. You can also structure your rewards to connect with donors. Some will want to be part of the process, so be sure to keep them updated during the project's development; give them a "backstage" peek with a blog piece or video, or allow them exclusive or early access to some part of the story.
Outreach Is Crucial: Tap into your contacts, family, friends and their networks, as well as their network's networks. Social media is a huge part of this (remember the five C's from above). Remind people if they can't contribute to your campaign, they can spread the word and expand your social circle. Talk up the project to other journalists, bloggers, and organizations that can spread the word and write about it. Be persistent in reaching out – don't give up after one, two, or even three attempts — but don't be annoying.
Planning Is Key: At the foundation of all campaigns is planning and organization. Map out your social media strategy (even down to the tweets you'll send out), fundraising budget, "rewards" to donors (tangible and intangible), and level of work needed. In the weeks leading up to launching your campaign, as well as during the fundraising itself, you will need a dedicated team working on it. Crowdfunding takes time to do well.
Be Realistic: Funding is just the start. Estimate how much time and work will be involved to keep the project going and double it. You need to continue to communicate with donors to tell them how you spent their money and what the impact was. Remember that journalism is a process, not a product. Invite your audience to share articles, resources, and ideas as you release your stories. Work with designers and developers to present your pitch and your stories in compelling ways. And develop a business plan: Can you complete the project on less money than you raised? Can you keep it going after the first story?
For ideas on what to do once you meet your donation goal, check out this piece by De Correspondent, a Dutch-language, ad-free online journalism platform focusing on analysis and investigative reporting. The site famously raised $1.7 million from 19,000 donors in 2013. (See also this interview with DeCorrespondent.)
Video of Crowdfunding Panel at the 9th Global Investigative Journalism Conference "Projects, Stories and Startups".
Presentations:
GLOBAL CROWDFUNDING SITES
Kickstarter and Indiegogo may be the undisputed kings of the crowdfunding industry, but there are several sites worth considering that focus specifically on journalism. While the big two sites have a large audience, they are platforms for projects of all types, from technology and gaming to health and design. Audiences reached via the journalism-specific sites may be a smaller, but more targeted fit for your project. To stay on top of the latest news in crowdfunding sites for journalism, check out the throughcracks.com blog and its Twitter feed @crowdjournalism.
See this 2020 summary of crowdfunding platforms from journalism.co.uk. It covers:
Indiegogo was one of the first crowdfunding companies. Like Kickstarter, the big site has journalism-related categories, including Transmedia, Video/Web, and Writing. According to Shopify, Indiegogo has had a 9.8% success for projects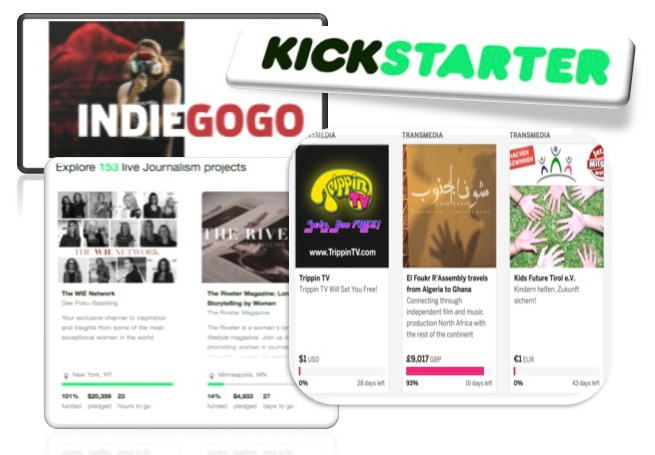 under the "flex funding" category and 17.1% for "fixed funding." About 95% of Indiegogo's campaigns are flex-funded. How it works: Indiegogo's services are offered in four languages — English, German, French, and Spanish — and in five currencies – U.S. dollar, Canadian dollar, euro, pound sterling, and the Australian dollar. Its platforms support both flexible funding and fixed funding for projects, and different fees apply in each case. All fees are listed here.
Kickstarter's Journalism page went live in June 2014, so it's early to tell how successful it will be. According to the company's statistics page, since Kickstarter's launch in 2009, journalism projects have had a 35% success rate of being funded (compared to the sitewide success rate of about 43%). Read here about how journalists have used Kickstarter for their projects. How it works: Funding is all or nothing, which means that projects must reach their funding goal to receive any money. Kickstarter is a global site and accepts payment in local currencies.
Patreon, based in San Francisco, was started in 2014 to create a platform for "patronage in the digital age"of "artists and content creators." The site includes photographers, writers, bloggers, and vloggers. How it works: It's different from Kickstarter in that it's not just for one project. Donors (called "patrons") agree to fund a creator or creators for a monthly fee. Creators get paid every time they release something new. Users get access to the creator's ongoing content creation as long as they contribute. Learn more about how it works here.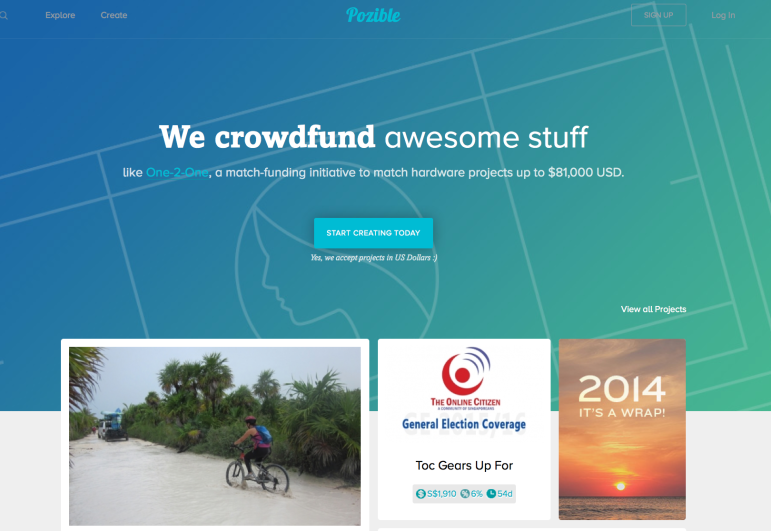 Pozible, with offices in China, Australia, Singapore, and the United States, calls itself a "crowdfunding platform and community-building tool for creative projects and ideas." It claims a 57% success rate and includes a journalism category. How it works: Pozible charges fees to project creators only if their project successfully reaches their funding target. More about fees here.
Press Start is a global crowdfunding platform designed specifically for reporters in countries where the press cannot report freely, in the developing world and emerging democracies. How it works: Press Start links journalists with donors worldwide. Apply directly or be nominated by journalism organizations.
RocketHub supports a "diverse funding ecosystem" for art, science, business, and social projects. Although there is no specific media category, there are media projects in the site. The platform's success rate (according to CrowdsUnite) is about 11%. How it works: You can keep the funds you raise, but if you reach your goal the commission fee is lower. Fees are listed here. Campaign creators are mostly from the U.S. or the U.K., but funders have come from around the world.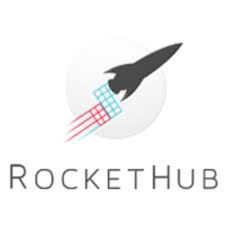 StartSomeGood is an international crowdfunding site for social change initiatives. It has a media section and supports ventures in countries where you can open a PayPal, eWay, or WePay account. How it works: Like other funds, the company charges a commission and transaction fees. There is no up-front or setup cost.
TubeStart is aimed at digital video projects, on subjects from comedy to hard news. Focused heavily on U.S. projects, it is mainly used to finance and develop YouTube channels or video blogs. How it works: The site fees depend on which funding model you use: fixed, pledge-based, flexible, or subscription-based. Learn more here.
REGIONAL CROWDFUNDING SITES
The round-up below is limited, so let us know if you have platforms to add to this list. Or, to find crowdfunding sites specific to your country or region, check CrowdsUnite, CrowdMapped, or Soho Loft. Be sure you understand the different types of crowdfunding before you start your search.
Asia
Flying V is based in Taiwan and is the largest rewards-based crowdfunding platform in Asia. The company claims a 45% success rate for campaigns. How it works: FlyingV is an all or nothing platform – similar in approach to Kickstarter. The company takes a fee on successful campaigns.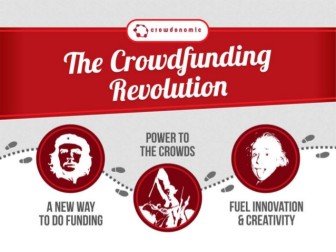 Crowdo, based in Singapore, Malaysia and Indonesia, is a site targeting Asian startups, entrepreneurs, hardware, tech, and creative projects. You can also use it to build your own crowdfunding platform. How it works: No fees for members or investors but investors have to bear any payment processing fees incurred.
Europe
Sparker.de is available in Hungarian and German. Its most well-known and

successfully funded project (one of the largest crowdfunding campaigns in Germany) is Krautreporter.de, now an online magazine. How it works: Funding is accepted in euros. Information on fees is here.
CORRECT!V, the German investigative journalism center, has launched a crowdfunding platform. A nonprofit, CORRECT!V offers tax breaks to those who donate, and has plans to expand from German to a multilingual platform in 2015. How it works: CORRECT!V's reporters check each project before it goes online and work with project members on their research. If enough funds are not raised, CORRECT!V guarantees to jump in and finish the investigation.
Goteo is a Spain-based platform for crowdfunding and in-kind contributions (like services) to projects that promote an "open-source, knowledge-based society." It has a communications category and is available in Spanish, Catalan, Basque, English, and French. How it works: Goteo uses an "all or nothing" approach — contributions are transferred only if the minimum budget amount is reached. If you don't have an Spanish bank account, you may need to pay additional bank fees. More info here.
Africa
JumpStart Africa is a funding platform for creative projects, including fashion, games, music, and media. How it works: If a project is successfully funded, JumpStart Africa applies a fee to the funds collected.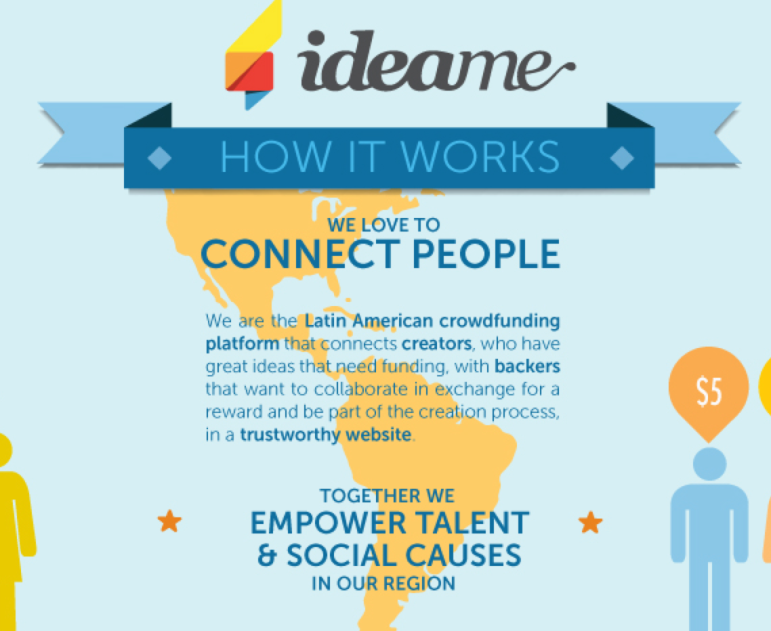 Latin America
Idea.me is a Latin American crowdfunding platform connecting creators with backers for social impact. It operates in Argentina, Brazil, Chile, Colombia, Mexico, Uruguay, and the United States. How it works: The site allows all-or-nothing or flexible funding. The full list of fees is here.
TUTORIALS/GUIDES
Crowdfunding Bible explains the basics of crowdfunding as a fundraising tool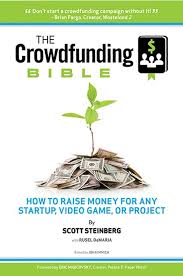 and provides a set of guiding business principles and case studies to create a successful crowdfunding campaign.
How to Plan a Nonprofit Crowfunding Campaign is a manual from CauseVox, a platform for nonprofits and "social good projects" based in the US, Canada, and Australia. The guide has tools and resources for creating an "impactful crowdfunding campaign for your project or nonprofit."
Indiegogo Field Guide for Campaign Owners provides tips, tricks, and resources for individuals and organizations launching crowdfunding campaigns.
Kickstarter's Creator Handbook gives targeted advice for users of its platform, but the tips are useful for other sites, as well. You can also find useful tips on the Kickstarter blog.
Working the Crowd is a short and practical guide by Nesta, a UK-based foundation. It gives a quick overview of crowdfunding, the different versions of the model, and how they work. Nesta also created Crowdingin.com, an online, comparison directory of UK-based crowdfunding sites to help individuals and organizations with fundraising.
The Committee to Protect Journalists has a good overview of how journalists in tough environments have used crowdfunding to support their projects. Included are examples from China, Hungary, and Sudan.
FREE TOOLS TO CREATE CROWDFUNDING CAMPAIGNS
Making Pitch Videos
Photo Editing
Creating Infographics Some campaigners choose to create infographics to use on their campaign page. These can be used to illustrate everything from a breakdown of your campaign fundraising goals to explaining your perks.
These sites and tools are constantly changing, so please keep us posted if we need to update a resource. And good luck!