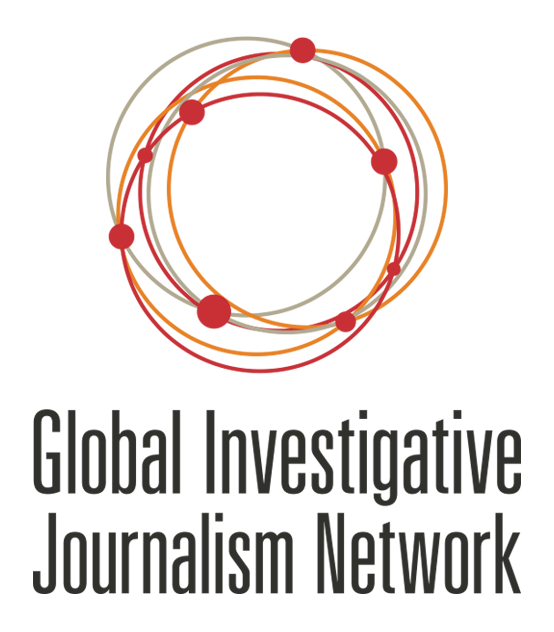 Here are candidates for the GIJN Board of Directors, which will be voted on electronically by GIJN member organization representatives. GIJN members can vote for a maximum of four at-large board members.
Regional members from North America, Latin America/Caribbean, and Middle East/North Africa are also eligible to choose one member to represent their respective region.
Ballots will be emailed to designated member representatives. If you are unsure who your representative is, contact us here.
For election background and rules, see GIJN Board Election— 2019.
Candidates for Board of Directors
All candidates are listed below in alphabetical order:
Estacio Valoi (Sub-Saharan Africa)
Fernando Rodrigues (Latin America)
Marina Walker Guevara (North America)
Rana Sabbagh (Middle East/North Africa)
Sandra Bartlett (North America)
---
Brant Houston (North America)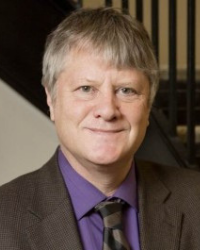 Brant Houston is the Knight Chair in Investigative Reporting at the University of Illinois and currently teaches investigative reporting and data journalism at the university. He also travels extensively and has done workshops on those topics for professional journalists and students in more than 25 countries.
For more than a decade, he was executive director of Investigative Reporters and Editors – where he built its membership to more than 4,000 – and before that worked as an award-winning investigative reporter and database editor at US newspapers. He was part of the staff at the Kansas City Star that won the Pulitzer Prize for its work on a hotel building collapse that killed 114 people and wrote the first overview story of the survivors. He was an IRE 2012 award winner as part of a team of four journalists from Hoy Chicago and CU-CitizenAccess.org that exposed racial disparities in the criminal justice system in central Illinois.
He is a co-founder of the Global Investigative Journalism Network and the Institute for Nonprofit News and advises nonprofits newsrooms in the United States and internationally. He is co-author of "The Investigative Reporter's Handbook" and author of six editions of "Computer-Assisted Reporting: A Practical Guide" and has contributed chapters in books on freedom of information issues, global journalism ethics, open data, and business reporting. He has served on a Pulitzer Prize jury and as a judge for editorial awards for the Society of Publishers in Asia contest, the Selden Ring Award, the Philip Meyer Journalism Award, and the Forum for African Investigative Reporting. He has served on more than a dozen boards of nonprofit newsroom startups over the past decade and is a co-founder of the Institute for Nonprofit News.
As a candidate seeking re-election for the GIJN's board, Houston says:
After four decades my enthusiasm and involvement in investigative journalism is greater than ever. In my role as a teacher and professor, I continue to conduct workshops internationally and continue to edit student work at Illinois into award-winning stories. In addition to consulting with journalists and newsrooms on investigative stories — especially those involving databases — I am an editor for the Midwest Center for Investigative Reporting, which has done investigations into abuse of migrant workers, the use of dangerous pesticides in the US and internationally, the questionable practices of big agriculture corporations, and the systemic faults in food inspections. I also oversaw a collaborative investigation by nonprofit newsrooms that revealed unsafe conditions and practices at US regional airports.

As a co-founder of the Global Investigative Journalism Network, I have appreciated the opportunity to serve as the board chair and to volunteer my time to help with the planning and organization of the global conferences and to assist in the impressive increase in GIJN's membership and resources.

I am running for the board because over the next two years, I wish to be one of the leaders in the strategic planning that will ensure not only GIJN's substantial and crucial role in maintaining and fostering high-quality investigative journalism worldwide, but also will ensure the financial security of GIJN and its members in the future. It has been wonderful to see GIJN's growth over the past decade and half — due to its excellent staff and board — and it is a privilege to be part of this inspirational effort.
---
Estacio Valoi (Africa)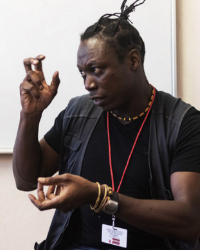 Estacio Valoi is a Mozambican journalist and photographer who focuses on environmental crime and corruption in his country, Mozambique. He has recently worked on stories related to poaching of rhino and elephants as well as the vast amount of corruption in the gemstone and timber industries.
Valoi advises Oxpeckers on a broad range of environmental problems in the region. He has covered a range of environmental investigations for Zambeze daily newspaper and international media. He helped establish Zambeze and is newsroom chief editor in Quelimane, in northern Mozambique. His investigations have been featured by the Forum for African Investigative Reporters, German Radio Station DW, South African TV station (SABC), the Reuters Thompson Foundation, and e-TV.
Last year, an investigation by Valoi, which revealed that criminal syndicates were often connected to the highest levels in government, led to his arrest in Montepuez, an area ravaged by destructive mining practices and forced removals of villagers. His report revealed that these crimes were also perpetrated by a local elite in cahoots with a multinational gemstones company.
As a candidate for GIJN's board, Valoi says:
Being part of the board would enable me to be part of a common strategy to promote strong investigative reporting in southern Africa, the Media and Access to Information Programme, promoting innovative, original, and professional investigative reporting.

Having worked closely with multiple journalists across the continent of Africa, I have developed a keen sense of the needs, aspirations, and working conditions of these reporters. This has particularly helped with my role as an Executive Committee member of the African Investigative Publishing Collective (AIPC), a member of the GIJN.

As with most countries in the region, investigative reporting has been growing in all aspects but we still need to be part of this huge family and have all the tools, direct  linkage with global journalists where we can easily share information and collaborate on stories that require such synergies.

Considering the recent global tide of assaults against journalists (which I've fallen victim to a few times), it's imperative that a body like the Global Investigative Journalism Network remains strong and steadfast, with a voice that's representative of the diversity that makes up our world. Journalists are needed to help shape society by exposing, educating, and informing. Without strong, powerful, and deep investigative journalism, this role will fall short.

I consider as an asset my ability to connect with other journalists in both Francophone and Anglophone countries, despite having Portuguese as my official language. I believe I can contribute effectively to the board in its decision making and representation towards the general good of journalism in the world.
---
Fernando Rodrigues (Latin America)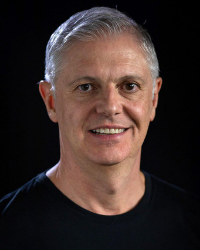 Fernando Rodrigues is a Brazilian journalist. He runs the digital journal Poder360, launched in 2015 in Brasília, Brazil's capital. Prior to that, Rodrigues had worked for the news portal UOL, for the daily newspaper Folha de S.Paulo, and for news radio Jovem Pan. Among other things, he worked as the chief economics editor in São Paulo as well as foreign correspondent in New York, Tokyo, and Washington, DC.
Rodrigues pioneered political investigative journalism on the internet in 2000 and started a political blog and website for the news portal UOL. In 2002, he launched Políticos do Brasil (Brazil's Politicians), a website/database with information about Brazilian politicians (electoral results, personal data, and a list of the personal assets of each politician).
As a reporter, Rodrigues has widely used data-driven journalism techniques in Brazil for the past 20 years, helping to disseminate the usage of the new media platforms with the hopes of producing quality reporting. He is a co-founder (2002) of Abraji, the Brazilian Association for Investigative Journalism, now one of the leading organizations of its kind in the world. Rodrigues also coordinates the campaign for the enforcement of the Brazilian Right to Access to Information Law.
Rodrigues spent a year as an International Nieman Fellow at Harvard University (2007/08). He is also a member of ICIJ, the International Consortium of Investigative Journalism. He has an MA in International Journalism from the City University of London (1987) and was awarded the Maria Moors Cabot Prize by Columbia University's Journalism Department (2018).
As a candidate seeking re-election for GIJN's board, Rodrigues says:
I think investigative journalism has left an indelible mark on contemporary society in the past three or four decades all throughout the world. The techniques discussed and implemented by journalists on the front lines serve as an inspiration to new generations of reporters.

To me, the existence of GIJN is at the core of fostering good professional journalism. I am proud and invigorated to be a part of this team since its inception.

With the dawn of the 21st century, the press as well as journalism as a profession face daunting challenges. It's an era in which everyone can have broad access to all sorts of information at a click of a mouse. Paradoxically, the spread of fake news has never been so pervasive. The specter of misguided data is everywhere.

Many countries, developed or not, are seeing an escalation of attacks directed at journalists who investigate wrongdoings committed by governments or agents in the private sector. In the past, when someone was caught doing something dishonest, we would eventually receive a letter offering another point of view. Today, the bad guys take to the internet and use social media to smear the source of information.

I believe investigative journalism has an important role to play in this new information ecosystem. The level of detail and the standards of an investigation must be pushed to higher levels.

Great journalism has a metamorphic power. It helps people to form convictions based on facts. A thorough investigation gives the audience the opportunity to better understand how society works. In sum, it clarifies things that were once murky.

As I offer myself to serve a new term as a GIJN Board Member, I do that willing to contribute towards the bettering of the journalism environment worldwide. Courageous reporters are innovating on all continents, from the Americas to Africa, from Europe to Asia. GIJN's meetings and conferences have already helped thousands of journalists to improve their skills. We can do even more. I hope I can be a part of this important endeavor, aiding in the elevation of the standards of the profession in the name of public interest.

I see GIJN enhancing its work in providing means for journalists to collaborate with one another and exchanging good practices. We are already the most comprehensive cross-border network for association of investigative reporters. That chain can be enhanced in order to enable a higher level of multinational collaboration.

As a journalist with more than 30 years of experience, I feel galvanized to assist in the upholding of GIJN's mission. My disposition remains high as I aspire to earn your support for a renewed term as a Board Member of this extraordinary journalism global association.
*Note: Fernando Rodrigues is running unopposed in the Latin America region.

---
Julia Stein (Europe)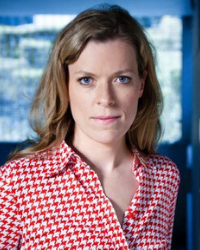 Julia Stein is chairwoman of Netzwerk Recherche, the leading investigative reporters' association in Germany. She is a TV reporter and head of the Politics and Investigations department at Norddeutscher Rundfunk (NDR) in Schleswig-Holstein, which is part of the national public broadcasting network ARD, the most important German TV and radio station.
Working as a reporter for 20 years, Stein has covered stories about non-transparent financial and political structures, as well as tax issues, the global offshore economy, and the power of media. As a member of ICIJ, she worked on the Panama Papers, as well as on Lux Leaks, Swiss Leaks, and Offshore Leaks, and coordinated all NDR teams for these ICIJ projects.
From 2012 to 2016, Stein was NDR'S deputy head of the investigative department. Prior to that she was head of NDR's media magazine ZAPP, a critical and investigative TV program. Her work was honored with two prestigious German journalism awards, Deutscher Fernsehpreis and the Bert Donnepp Award.
Stein studied political science, French literature, and history of media in Hamburg and Paris. Her master's thesis was on "Algerian exile media in Paris since 1992."
As a candidate seeking re-election for GIJN's board, Stein says:
I've been engaged in the Global Investigative Journalism Network board (since 2017) and in Netzwerk Recherche, the leading investigative reporters' association in Germany, because I believe in the power of investigations and in the power of teamwork. For years I've been working with diverse colleagues, from different countries and media organizations: investigative reporters, data journalists, video journalists, all working for newspapers, broadcast stations, or online media in different countries around the world. During these projects I have learned that it is essential to collaborate. Because working together makes us journalists stronger. It is the only way to conduct investigations with a huge impact and also to defend freedom of the press.

GIJN and NR both are connecting diverse journalists from various media and different countries. I'm truly convinced that national and global networks are a great support for investigative reporting and are improving it tremendously. A key focus of my work is also to strengthen TV investigations through national and international collaborations.

With the aim of promoting international journalism, Netzwerk Recherche feels delighted to host — together with GIJN and the Interlink academy — the GIJC19 in Hamburg. With its more than 800 members, Netzwerk Recherche has a long tradition of organizing conferences for German investigative reporters. Netzwerk Recherche's annual conference is the most important event for investigative reporters in Germany. We are looking forward to organizing an outstanding conference in Hamburg and thereby offering colleagues from all around the globe an inspiring, enriching, and unique experience.
---
Marina Walker Guevara (North America)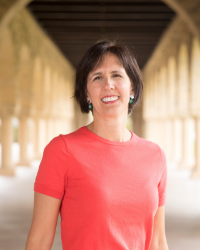 Marina Walker Guevara is director of strategic initiatives at the International Consortium of Investigative Journalists (ICIJ), a network of reporters in more than 80 countries who work together on stories of global concern. She has investigated environmental degradation by mining companies, the global offshore economy, the illicit tobacco trade, and the criminal networks that are depleting the world's oceans, among other topics. Her stories have appeared in leading international media, including The Washington Post, The Miami Herald, Le Monde, and the BBC.
Walker Guevara has managed some of journalism's most consequential investigations on global corruption, including the Panama Papers, which involved more than 370 reporters in 76 countries and shook governments and businesses. A native of Argentina, Walker Guevara's investigations have won or shared more than 40 national and international journalism awards, including a Pulitzer Prize for Explanatory Reporting and honors from Long Island University's George Polk Awards, Investigative Reporters and Editors, Overseas Press Club, Bartlett and Steele Awards, and Columbia University's Maria Moors Cabot Award for distinguished Latin American reporting (special citation). In 2018-2019, Walker Guevara was a John S. Knight fellow at Stanford University.
As a candidate seeking re-election for GIJN's board, Walker Guevara says:
For the past 10+ years my job has been to bring together journalists from all over the world and give them the tools to collaborate on high-impact cross-border investigations. At the International Consortium of Investigative Journalists, we believe that there is no better way for journalists to tackle the biggest stories of our time — whether it is the environment or organized crime — than through global reporting teams, skillfully managed and built on trust and the highest journalistic values and principles.

Through the Global Investigative Journalism Network, I will join other colleagues in spreading the skills, the methods, and the tools that lead to successful collaborations so we can see more high-impact, low-drama cross-border investigations in the years to come.

I just finished a John S. Knight fellowship at Stanford University where I focused on how investigative journalists can best leverage machine learning in story discovery and reporting. I want to bring what I learned to GIJN so we can continue to find ways to raise awareness and train reporters around the world on the opportunities and challenges these technologies bring to our newsrooms.

Thank you for your support and for the opportunity to continue to serve this growing movement through the board of GIJN.
---
Paul Radu (Europe)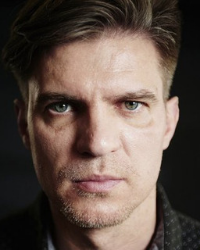 Paul Radu is the executive director of the Organized Crime and Corruption Reporting Project and a co-creator of the Investigative Dashboard concept, of Visual Investigative Scenarios' visualization software, and a co-founder of RISE Project, a platform for investigative reporters and hackers in Romania. He has held a number of fellowships, including the Alfred Friendly Press Fellowship in 2001, the Milena Jesenska Press Fellowship in 2002, the Rosalyn Carter Fellowship for Mental Health Journalism in 2007, and the 2008 Knight International Journalism fellowship with the International Center for Journalists as well as a 2009-2010 Stanford Knight Journalism Fellowship.
He is the recipient of numerous awards including, in 2004, the Knight International Journalism Award and the Investigative Reporters and Editors Award; in 2007, the Global Shining Light Award and the Tom Renner Investigative Reporters and Editors Award; in 2011, the Daniel Pearl Award for Outstanding International Investigative Reporting; and a 2015 European Press Prize. Radu is a board member with the Global Investigative Journalism Network and a juror of a few global prizes including the Data Journalism Awards and others.
Radu worked on the Panama Papers and the Russian, Azerbaijani, and Troika Laundromat.
As a candidate seeking re-election for GIJN's board, Radu says:
The global network of investigative journalists is expanding like never before and the stories generated by these alliances have global impact.

Investigative networks cooperate more with each other realizing that issues such as corruption and organized crime can only be tackled by joining forces across continents. Advanced investigative techniques, data, and technology are shared to produce excellent investigative reporting.

However, the sheer volume of corruption, organized crime, environmental crimes, and many others are overwhelming the current capacity of the global investigative movement. We need to find novel solutions.

What I intend to do if re-elected with the GIJN board is to focus, together with my colleagues at the Organized Crime and Corruption Reporting Project and partner organizations, on a few areas where I feel assistance is needed:

Engage more students with investigative efforts. We need the next generation of investigative reporters who will be able to work at ease across frontiers, tech, and data.
Work on safety mechanisms that can protect journalists against physical harm, libel tourism, and harassment across borders.
Help investigative organizations use in their reporting the crime and corruption patterns that we are identifying at OCCRP.
Build more tech tools that can assist reporters in gathering, processing, and analyzing data.

It's been an honor serving you in the past years and I hope you will allow me to continue.
---
Rana Sabbagh (Middle East/North Africa)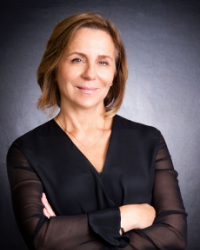 Rana Sabbagh is a founder and executive director of the award-wining Arab Reporters for Investigative Journalism (ARIJ) ever since its inception in Amman, Jordan, in 2005, to promote a culture of accountability journalism among journalists, editors, media professors, and students across the region. She has spent 36 years of her life as a career journalist, media columnist, and trainer supporting independent media, free speech, and human rights in one of the world's most autocratic regions.
As chief editor of the Jordan Times, she became the first female editor of a political daily in the near East (1999-2002). She was one of six journalists who founded Jordan's latest independent newspaper, AlGhad. Before that, she worked as a correspondent for the international news agency Reuters in Jordan, and later on in Dubai, covering the six-nation Gulf Cooperation Council, Iran, and Yemen. In addition, she is a regional media columnist as well as a trainer for a number of international media development agencies. She holds an Executive Master in Positive Leadership, Strategy, and Innovation from the IE University in Madrid. She is currently on a research sabbatical from ARIJ until the end of 2019.
As a candidate seeking re-election for GIJN's board, Sabbagh says:
I would like to seek re-election to the board of the GIJN for a third time. I have worked hard over the last three decades to support accountability journalism in the Arab world, where governments are famed for muzzling media freedom. Relying on a group of like-minded colleagues, ARIJ has become the leading center in the Arab world for cutting-edge investigations. Our data and research desk has collaborated with the ICIJ and OCCRP in fighting organized crime and corruption. We support journalists from story concept through to publication.

ARIJ has trained over 2,400 journalists and media professors in 14 years. In addition, it has supported the publication of over 600 investigations in various formats. Each investigation has created a change for the better in local societies. Serving on the board of GIJN will not only enable me to contribute my extensive experience but will help me promote similar operations in other parts of the world.
*Note: Rana Sabbagh is running unopposed in the Middle East/North Africa region.
---
Sandra Bartlett (North America)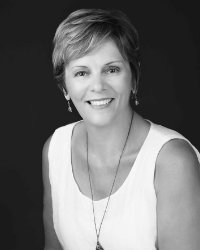 Sandra Bartlett is an independent journalist with more than 20 years of experience as a collaborator across all media, including PBS Frontline, ProPublica, and Swiss TV, on stories such as the under-regulated business of recycling dead humans, the dangerous flaws in the United States' death investigation system, and an examination of the marketing of the flu drug Tamiflu. She worked as a reporter, producer, and foreign correspondent for the Canadian Broadcasting Corporation and as an investigative producer with National Public Radio. She has received national and international awards, including Canada's public service Michener Award, the Goldsmith Prize, and the Daniel Pearl Award, among others. She is a board member of the Global Investigative Journalism Network and a member of the International Consortium of Investigative Journalists.
As a candidate seeking re-election for GIJN's board, Bartlett says:
Hard to believe but 2021 is the 20th anniversary of GIJN. What has been accomplished in those 20 years is pretty amazing. We started as a committed group of muckrakers who believed that by working together we could produce stronger stories with impact beyond our individual borders. Bit by bit and little by little we have convinced journalists from every corner of the world to change the way they work. The next conference will be a major celebration of that effort and I want to continue on the board to help mark this important milestone.

That first conference in 2001 was a response to the global nature of business and government and of the movement of people. It was held in the spring and by the fall the world shifted as a result of the 9/11 attacks. Those of us who were part of this new collaboration knew our timing was excellent. Since then GIJN has worked hard to foster a collaborative culture where there is no first world/third world or developed versus undeveloped – just committed journalists working together and helping each other do their best work.

As the GIJN conference moved around the world it has become an international force for training and collaboration. I have been to every conference (except Kiev), given workshops, and taken part in panels as well as mentoring and sharing. I co-chaired the conference in 2007 in Toronto where we created the Global Shining Light award. The Global Shining Light Award generates so many entries that this year it was expanded to two awards. That makes me proud!

The GIJN inspires me and I have collaborated on powerful stories with people I met at the conferences. I know the impact of having a story appear in different mediums, different countries, different languages and I want to continue to work on the GIJN Board to help foster those collaborations.

I am asking for your support for a second term on the Board so I can continue helping the organization to remain a key resource for your journalism.
---