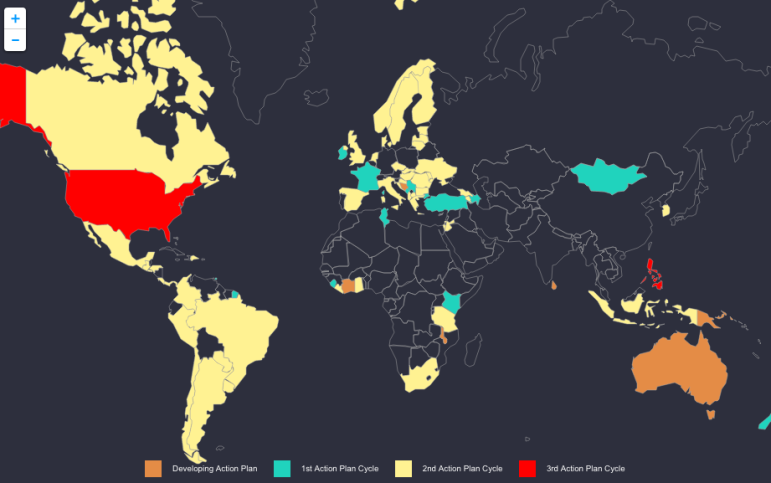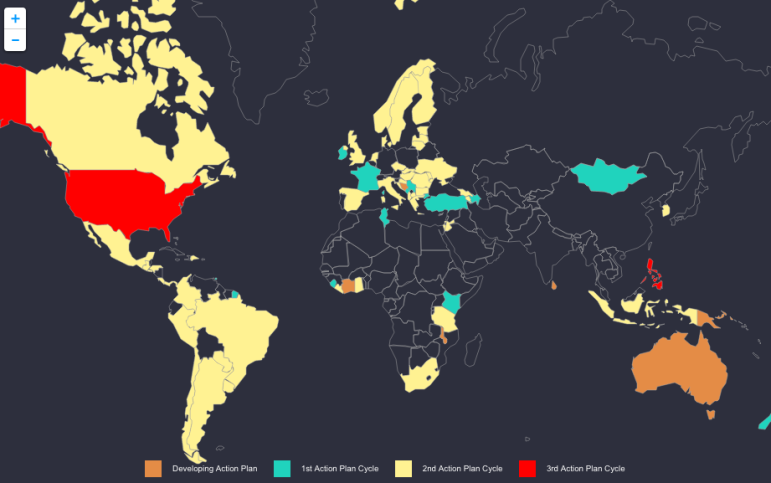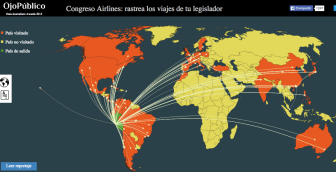 Oscar Castilla spent 12 years at El Comercio, Peru's most important daily newspaper, honing his reporting skills with investigations of organized crime and corruption.
Then in 2014, Castilla and some colleagues from the investigative unit decided to leave the paper for editorial reasons. "The editor at the time had one view of journalism and we had another," he told me in an interview. "We wanted to do some innovative things and the organization was against it."
So they decided to launch their own news publication online, Ojo Público (Public Eye). Their first investigation about conflicts of interest among the mayors in metropolitan Lima was honored in Barcelona in June with a Data Journalism Award from the Global Editors Network.
A Lot to Learn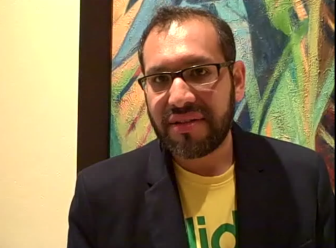 Castilla, 35, admits that at first he was not prepared for all the challenges he had to face in creating an online publication. He did not know much about coding to design web pages. He barely used social media, a key to distributing web content. While working at the daily, he left all of those things to specialists in other departments.
Nor did he know how to finance a news operation. He found that it is especially difficult to raise money for publications that specialize in exposing corruption. This kind of journalism demands accountability from the powers that be in politics and business, who do not spend money with publications that expose their dealings.
Castilla described his transformation during "The First Caribbean Meeting of Investigative Journalists" (Primer encuentro caribeño de periodistas investigativos) in San Juan Nov. 4-6. He was part of a roundtable I chaired on sustainability. More than 40 journalists from 17 countries participated in the event.
Telling stories with data

Castilla recounted how he and his team started a Lima chapter of Hacks Hackers, which develops collaborations between journalists ("hacks") and web programmers ("hackers") because "you can't do digital journalism on the web without specialists in programming. We aim to tell stories with high impact on the public — whether it be by managing data or classic reporting — in innovative audiovisual formats."
In the past year, Ojo Publico has generated $110,000 in revenues, which supports a team of 13 people, including journalists, programmers, and administrative staff, some of them part-time and some interns.
The revenue sources are:
$50,000 from Hivos of Holland, and the National Endowment for Democracy and Knight Foundation of the U.S. (ICFJ-HacksLabs).
$20,000 in contributions from the founders of Ojo Público (95%) and its Club de Amigos (5% in a period of six months).
$35,000 from developing technology or editorial content for nonprofit organizations that share the editorial values of Ojo Publico.
$5,000 for giving speeches and workshops.
In-kind support, such as use of facilities, from the principal universities in Lima.
The publication does not accept advertising or donations from private businesses.
"Making the transition to digital was really great, a very good way to learn," Castilla said. "I recommend it for any journalist, as long as they keep in mind the business model — how to generate revenue, how to survive, how you are going to produce the content that you want."
Some examples of the reporting they have done in the first year: a web application called Cuidados intensivos (Intensive Care), which shows how pharmaceutical companies and powerful interest groups control health care funding; the negative environmental impact of Illegal gold mining, and how organized crime refines the ore in Switzerland and the U.S.; and Sala del poder (Chamber of Power), which examines the influence of corporations on politics and daily lives of ordinary citizens.
In the coming year, Castilla is planning to focus more on the financial aspects and the marketing of Ojo Publico, particularly in diversifying revenue sources. "Necessity is the mother of invention," he quipped.
Video interview with Oscar Castilla, in Spanish.
---
This post originally appeared on the blog News Entrepreneurs. It is re-published with the author's permission. Spanish version here.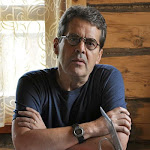 James Breiner is a consultant and visiting professor at Spain's University of Navarra. He is former director of the Global Business Journalism program at China's Tsinghua University and founding director of the University of Guadalajara's Center for Digital Journalism. He has worked as publisher, editor, and I-team leader. @jamesbreiner