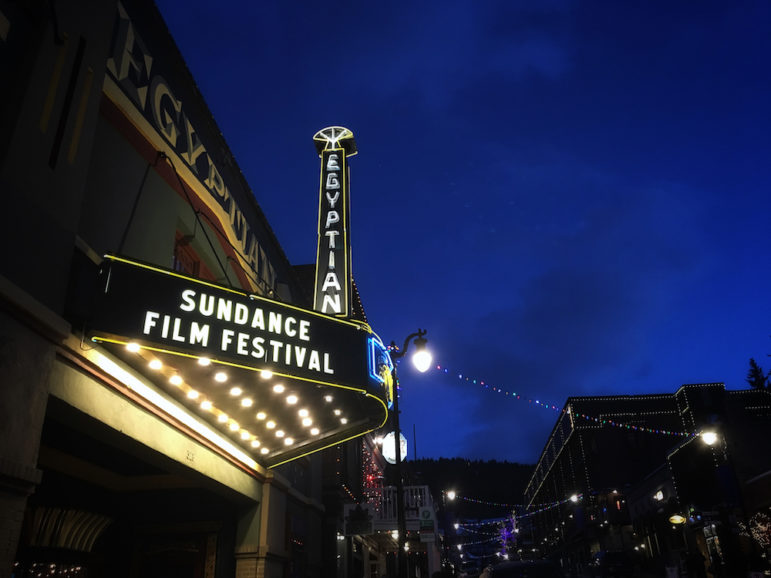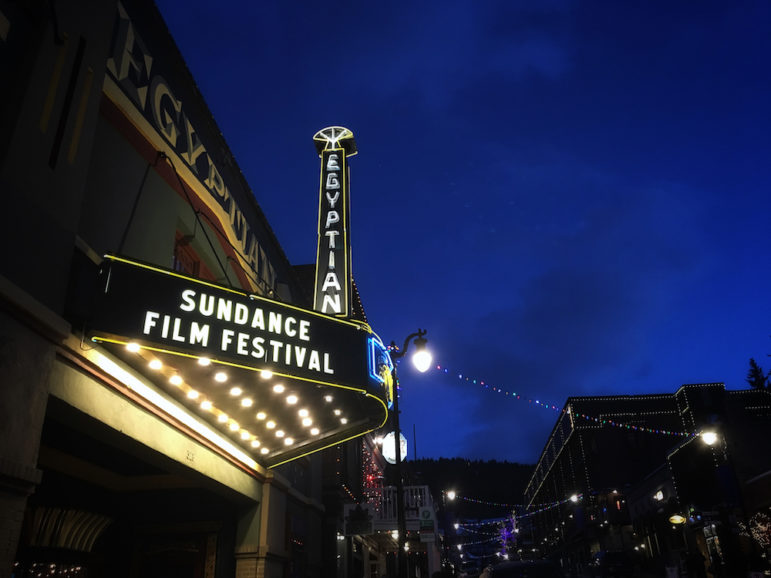 4 Sundance Documentaries That Shed Light on the Perils of Journalism
Editor's note: This year's Sundance Film Festival is running from January 23 to February 2 in Utah. Check out the full US Documentary Competition here.
If there's one silver lining in the barbaric murder of Saudi journalist Jamal Khashoggi, it's that it has brought more attention to the brutal mistreatment of journalists around the globe. The push for justice for Khashoggi and all journalists who have been imprisoned, tortured and killed, is especially a popular topic amongst documentary filmmakers, including those who've been selected to have their work featured at the 2020 Sundance Film Festival. According to Reporters Without Borders, 48 journalists were killed last year, and three have already lost their lives in 2020. The films below bring awareness to the perils that journalists face every day, from persecution for exercising free speech to endangering their mental health and relationships.
A Thousand Cuts
Directed By: Ramona S. Diaz
Category: US Documentary Competition
"In 2016, outsider candidate Rodrigo Duterte upset the political establishment in the Philippines by winning the presidency and promising vengeance and violence. Within hours of taking office, bodies piled up in the streets. Rappler, the country's top online news site, investigated the murders and revealed a government-sanctioned drug war targeting poor addicts instead of lucrative dealers. In an attempt to suppress independent reporting, Duterte unleashed a powerful disinformation campaign that spread like wildfire throughout social media.
Filmmaker Ramona S. Diaz follows key players from two sides of an increasingly dangerous war between press and government. Representing the journalists is fearless Rappler CEO Maria Ressa, who, despite arrests and harassment, continues to publish articles holding a lawless regime accountable. On the other side, influencers such as pop-star-turned-government-secretary Mocha Uson start incendiary social media movements and General Ronald "Bato" Dela Rosa spearheads a public execution campaign against addicts. As each side digs in, we become witness to an epic and ongoing fight for the integrity of human life and truth itself — a conflict that extends beyond the Philippines into our own divisive backyard." — Sundance Film Festival.
Learn more about A Thousand Cuts here.
Softie
Directed by: Sam Soko
Category: World Cinema Documentary Competition
"Boniface 'Softie' Mwangi has long fought injustices in his country as a political activist. [Editor's note: Mwangi is a well-known photojournalist who covered the violent aftermath of the 2007 elections in Kenya.] Now he's taking the next step by running for office in a regional Kenyan election. From the moment Boniface decides to run, telling his wife, Njeri, in passing with a hesitant laugh, he responds to each challenge with optimism. But running a clean campaign against corrupt opponents becomes increasingly harder to combat with idealism alone. And Boniface soon finds that challenging strong political dynasties is putting his family at risk. Should country really come before family, as he's always believed?
Director Sam Soko captures a charming idealist's transformation through his grassroots campaign, while exploring the complexities of balancing Boniface's deep love of country with the needs of his family. Moments with Njeri and their children deepen our understanding of the aspiring elected official, offering introspective respites from the turbulent pace of the campaign. Though set against the backdrop of a country in transition, Soko's film goes beyond politics to reveal what fuels one activist's need to push for change." — Sundance Film Festival.
Learn more about Softie here.
The Dissident
Directed by: Bryan Fogel
Category: Documentary Premieres
"Washington Post journalist Jamal Khashoggi was critical of his beloved Saudi Arabia and of Crown Prince Mohammed bin Salman's policies. On October 2, 2018, Khashoggi entered the Saudi Arabian consulate in Istanbul and never came out. His fiancée and dissidents around the world are left to piece together clues to his brutal murder — and in their dogged quest for truth, they expose a global cover-up perpetrated by the very country he loved.
With exclusive access to the Turkish government's evidence; to Khashoggi's fiancée, Hatice Cengiz; and to Khashoggi's close friend and fellow Saudi insurgent, Omar Abdulaziz, Academy Award–winning filmmaker Bryan Fogel unearths hidden secrets in this real-life international thriller that will continue to rock the world long after the headlines have faded away.
Chillingly powerful and heartbreakingly candid, The Dissident is an intimate portrait of a man who sacrificed everything for freedom of speech. With this cogent film, Fogel joins a cadre of dreamers across the globe who refuse to squelch the life's work of an intrepid rebel, who, even after death, is defying those who sought to silence him forever." — Sundance Film Festival.
Learn more about The Dissident here.
Whirlybird
Directed by: Matt Yoka
Category: US Documentary Competition
"Flying high above Los Angeles in a whirling news helicopter, Marika Gerrard and Zoey Tur (known then as Bob) captured some of the city's most epic breaking news stories. The two recount the salacious details of their career as a husband-and-wife journalist team doing whatever it took to catch an unfolding story. Their camera captured the extreme adrenaline of the culture of live news and, as a result, the strain it took on their relationship — and, ultimately, a major life transition for Zoey. A wholly unique take on the story of Los Angeles told through stunning aerial footage and remarkable home videos, Whirlybird reframes many of the city's pivotal moments of the 1990s, including the O. J. Simpson pursuit and the 1992 riots.
In Matt Yoka's sprawling debut feature, he deftly mirrors the peaks and valleys of one unique American family to the city of Los Angeles, showcasing their parallel growing pains and their search for a sense of self. Whirlybird is a completely original and intricately woven tapestry that reveals the agony and the ecstasy of breaking news." — Sundance Film Festival.
Learn more about Whirlybird here.
---
This article first appeared on Medium page of Storyhunter and is reproduced here with permission. 

Jake Watkins is head of stories for Storyhunter, the video production marketplace and freelancer management platform which works in 192 countries around the world. He also contributes to Trainwreck Sports, a Buffalo-based sports podcast network that he joined in 2018.