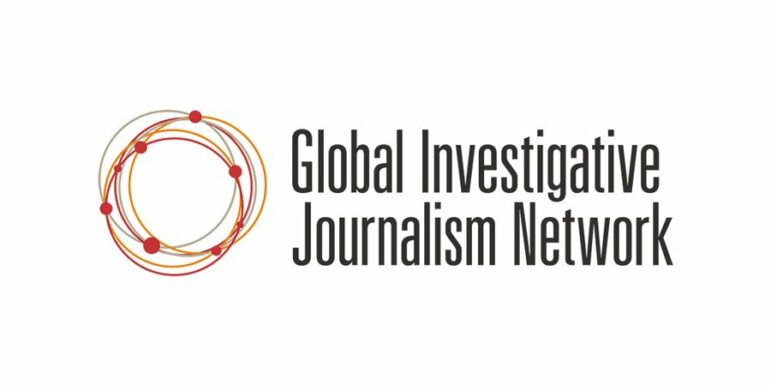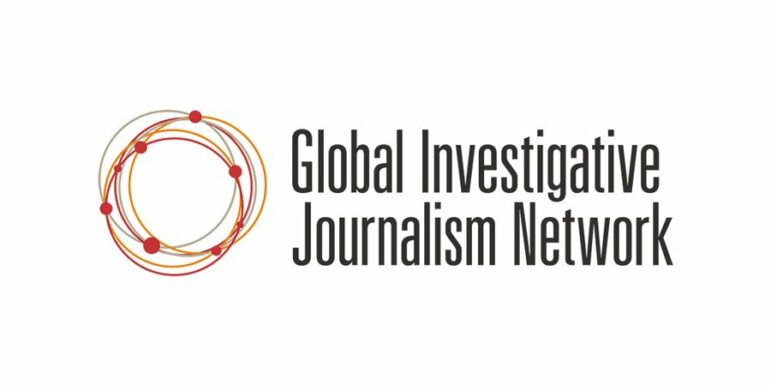 This August and September, member representatives of GIJN will vote to elect seven members of its 15-member Board of Directors. The election will be held electronically, from August 23 at 00:01 to September 6 at 23:59 CET.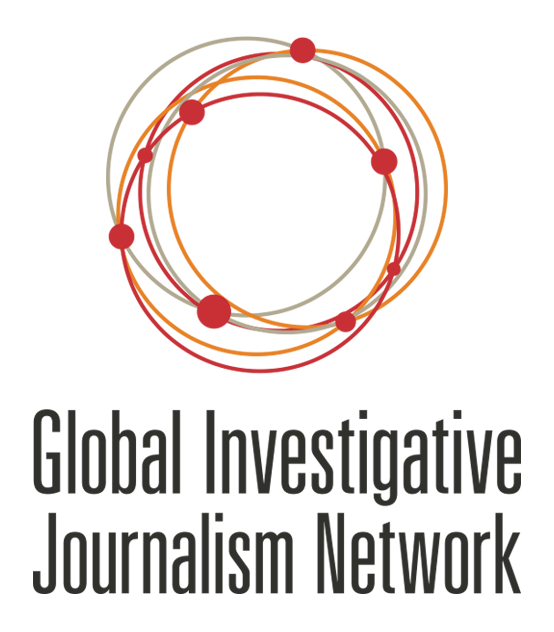 Below is a list of candidates who have submitted their names for GIJN's Board of Directors. GIJN members can vote for a maximum of four at-large board members.
Regional members from Europe, Asia/Pacific, and sub-Saharan Africa are also eligible to choose one member to represent their respective regions. Ballots will be emailed to designated member representatives. If you are unsure who your representative is, contact us here.
For election background and rules, see our post on GIJN's 2023 Board Election.
Candidates for Board of Directors
All candidates are listed below in alphabetical order.
Rawan Damen (Middle East/North Africa)
Anton Harber (Sub-Saharan Africa)
Joel Konopo (Sub-Saharan Africa)
Musikilu Mojeed (Sub-Saharan Africa)
Bruce A. Shapiro (North America)
Khadija Sharife (Sub-Saharan Africa)
---
Rawan Damen (Middle East/North Africa)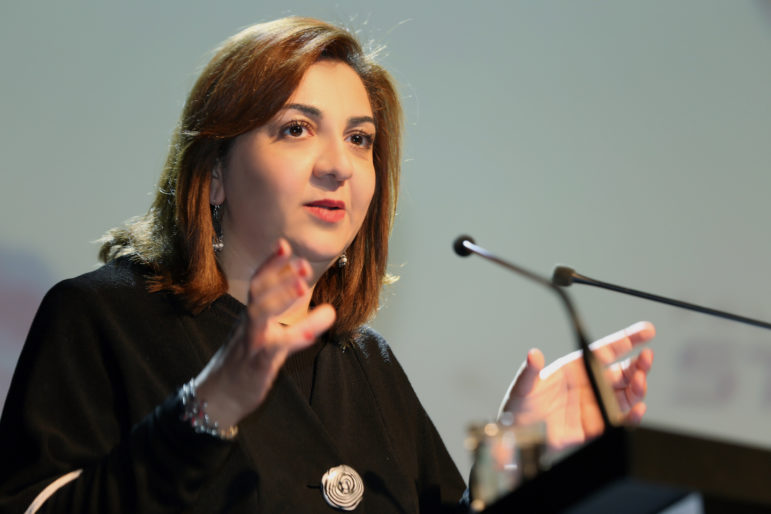 Rawan Damen is a media consultant with 25-plus years of experience in television, digital production, and training in addition to media management. Before joining Arab Reporters for Investigative Journalism (ARIJ) in January 2020, she worked on producing and directing more than 30 hours of documentaries and investigative TV stories, published in different languages. She was a senior commissioner at Al Jazeera Network for 10 years (2006-2016), leading a team that produced more than 250 documentary and investigative TV episodes. She has also led large interactive multi-language international platforms and received a Master's degree with honorable distinction in media and communication from the University of Leeds, in the UK, in 2003. She was also awarded the Media Creativity Award from the Arab Thought Foundation in Beirut in 2015.
As a candidate seeking election to GIJN's board, Damen says:
I have followed GIJN for over seven years, attended the 2019 Hamburg conference (GIJC19) and admired your work. I would therefore love to help GIJN steer towards even greater success.

I have held the position of Director General of ARIJ for four years, where the foundation tripled in budget, team, and diversity of activities. I also served as a board member in a couple of foundations so I know what governance of a board entails.

I am committed to ensuring I give the best that I can to any organization I get involved with. I know the dedication needed for the role and can meet the time commitment to read all papers and financial reports, prepare for, attend, and contribute to meetings that are needed.

I get along well with others when working in a group setting and I can help others find common ground when they disagree on what decisions and/or actions to take. Sometimes, it just takes a little negotiating to help reach a reasonable agreement that benefits the foundation. I am confident that I have the skills and experience to hold this position and to be a benefit to GIJN.
Paisley Dodds (Europe)
Paisley Dodds is a veteran investigative journalist who spent the bulk of her 30-year career at the Associated Press before joining The New Humanitarian four years ago.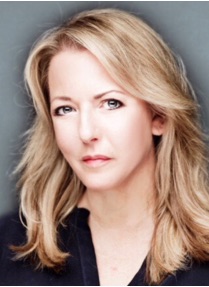 She joined the AP in 1994 in South Africa at the end of apartheid. After that, she returned to the United States to work in the Miami, Little Rock, and Boston bureaus before joining the international desk in New York City. From there, Dodds became the AP's Caribbean news editor, leading a diverse team of more than 30 journalists and covering such stories as the rebellion that ousted Haitian President Jean-Bertrand Aristide and the US prison camp at Guantanamo Bay in Cuba. After the Caribbean, she spent more than a decade as AP's London bureau chief while also working as a lead reporter on intelligence, security, and terrorism. Her last AP role was as a member of its international investigations team. She has had numerous reporting stints internationally, including work in Afghanistan, Haiti, Pakistan, Israel, South Sudan, and other conflict zones. Dodds is the recipient of the George Polk Award for Foreign Reporting in Haiti and other awards for investigative pieces about interrogation tactics at Guantanamo Bay, which involved a Freedom of Information Act lawsuit that won the AP access to thousands of detainee tribunal transcripts at the prison camp.
Since joining The New Humanitarian as its first investigations editor, Dodds has helped develop a network of investigative journalists and launched an investigative strategy for reporting on the multibillion-dollar aid sector and humanitarian crises that often go unreported by mainstream news outlets. She has had numerous investigations make international headlines, including a major scoop about sex abuse at the hands of WHO workers in the Democratic Republic of Congo during the 10th Ebola outbreak.
The New Humanitarian is also one of the first newsrooms to "decolonize" its journalism. That means being deliberate in the journalists it works with, providing as much mentoring as possible, thinking carefully about the sources used, and crucially — particularly with investigations — considering how history has contributed to many of the systemic problems seen and reported on today. At the core of The New Humanitarian's work — and this includes its investigative coverage — is accountability journalism and putting the voices of people impacted by crises at the heart of our coverage.
As a candidate seeking election to GIJN's board, Dodds says:
Since joining The New Humanitarian and becoming a member of the Global Investigative Journalism Network, I've used many of GIJN's resources to guide dozens of reporters, many of whom lack formal training in journalism or are just starting out in their careers. Having come from one of the largest news organizations in the world to joining a small not-for-profit newsroom, GIJN's tips, guidance, and resources have been invaluable to me and newsrooms like ours.

Investigations have the power to bring about real change, reach news audiences, spur continued funding, and bring about visibility for both reporters and smaller news outlets that lack brand recognition. Delivering an investigation that does all of those things — or simply understanding what an investigation is — is another story, particularly for small newsrooms that cover niche areas or lack the resources and budgets of bigger named outlets. I'm hoping that my experience, as well as my bird's-eye view into the types of resources and training that reporters have told me they want and need may be an asset to the board.

I'm also hoping that my recent experience in covering a largely unregulated and opaque sector may help give other journalists more tools in their toolbox when it comes to uncovering secrets and scoops. Lastly, I'm excited to join other board members in brainstorming topics, coverage areas, and initiating opportunities that may be useful to other GIJN members.
Anton Harber (sub-Saharan Africa)
Anton Harber was the founding editor of the anti-apartheid newspaper, The Weekly Mail (now the Mail & Guardian), which built a reputation for investigative exposés such as the Inkathagate story. He was also editor-in-chief of the country's biggest news channel, eNCA. He currently holds the Caxton Chair of Journalism at the University of the Witwatersrand as adjunct professor, where he teaches courses in journalism history and investigative journalism.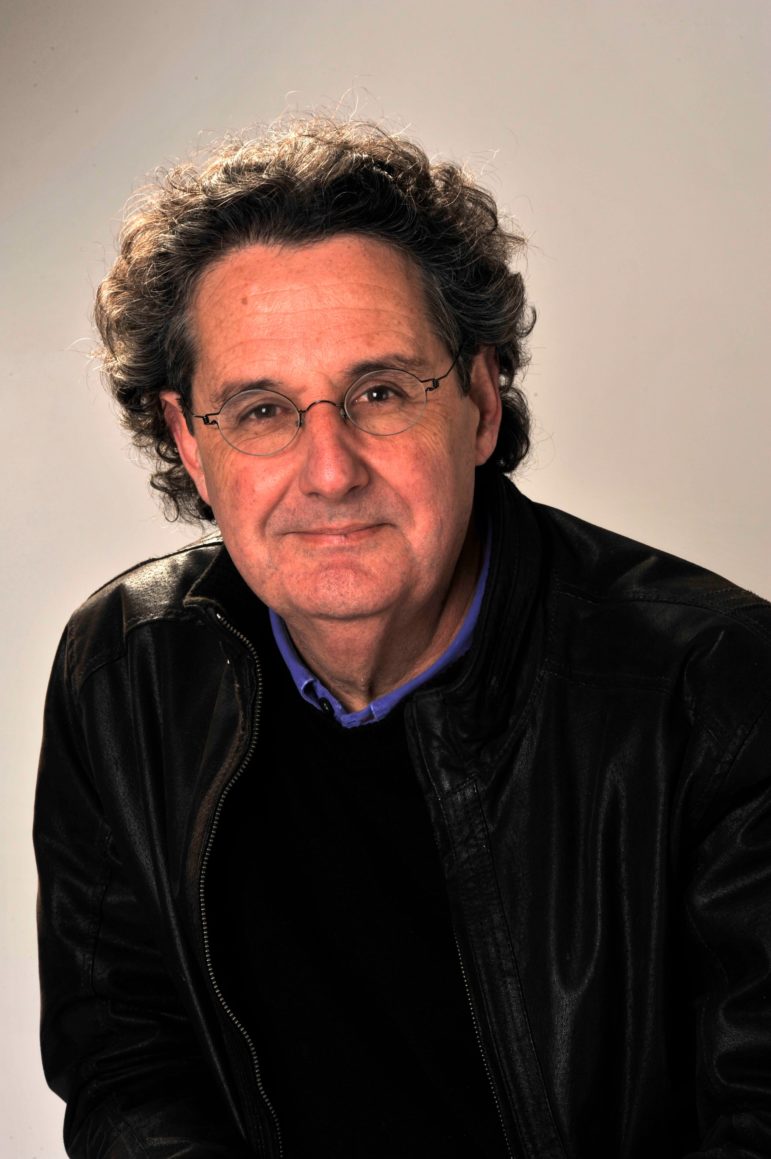 Harber has convened the African Investigative Journalism Conference (AIJC) for 18 years, in which time it has grown from a small, local conference to the biggest annual gathering of working journalists on the continent. In 2022, the conference drew over 300 delegates from 34 African and 20 other countries. In 2017, Harber helped bring the Global Investigative Journalism Conference (GIJC) to Africa for the first time.
He formerly convened the Taco Kuiper Award for Investigative Journalism, the country's most prestigious journalism award, and in 2023, is launching the African Investigative Journalism Award. He is chair of Africa Check, the continent's oldest fact-checking operation, and a board member of the Centre for Collaborative Investigative Journalism (CCIJ).
Harber served as chair of the South African Conference of Editors and the National Association of Broadcasters. He was CEO of Kagiso Broadcasting and executive director of Kagiso Media Ltd, and director of radio stations East Coast Radio and JacarandaFM.
In 1986 Harber was joint winner of the Pringle Award for Press Freedom (South Africa Society of Journalists); in 1991 the Missouri Honor Medal (for services to journalism); in 1992 he received the International Newspaper of the Year Award (on behalf of the Mail & Guardian) and was cited in International Editor of the Year Award; in 2007 he was among those recognized with the South Africa National Editors' Forum/SABC Award for contribution to the struggle for media freedom under apartheid; and in 2012 he won the Recht Malan Non-Fiction Prize (for the book "Diepsloot").
Harber was a visiting research fellow at the Reuters Institute for the Study of Journalism, Oxford University in 2009, and a Logan Fellow at the Carey Institute, New York, in 2019. He has written or edited a number of books, including "Diepsloot" (2011, Jonathan Ball); "Southern African Muckrakers: 300 Years of Investigative Reporting That Shaped the Region" (2019, Jacana); and "So, for the Record: Behind the Headlines in an Era of State Capture" (2020, Jonathan Ball).
He writes regularly for Business Day, Daily Maverick, and News24.
As a candidate seeking re-election to GIJN's board, Harber says:
A primary focus of my work is building the network of African investigative journalists within the global network, in order to highlight the good — and often under-recognized — work being done and to give support and protection to our colleagues across the continent. The two biggest challenges on this continent are resources (and our Henry Nxumalo Foundation provides funding for this work) and protection (our Campaign for Free Expression works to ensure journalists can do their work in safety).

One of the reasons I offer myself for another (and last) term on the GIJN board is that I have a deep concern for the future of the African Investigative Journalism Conference (AIJC). This important continental arm of the global network has been built up over 18 years to be Africa's pre-eminent gathering of working journalists. As this is my last term as conference convenor, I am keen to ensure that we have in place a team to ensure its continuity and growth in partnership with GIJN.

My last two books have focused on investigative journalism, the first an anthology to highlight the range and quality of work that has been done in this part of the world, and the second a deep dive into the triumphs and failures of investigative reporting in South Africa.

I hope this makes it clear that practicing, enabling, encouraging, and studying investigative reporting has been the focus of much of my professional life — and will continue to be. I would be pleased to be able to continue this work in partnership with GIJN.

I am an experienced board member, having served in this role for a range of different institutions, including public companies, non-profit organizations, and international bodies, and believe I can continue to add value in this position.
Joel Konopo (sub-Saharan Africa)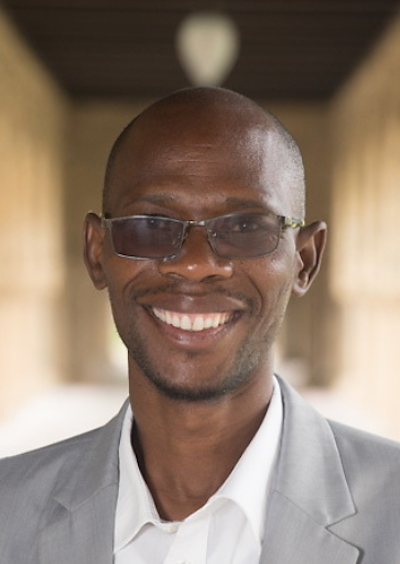 Joel Konopo is an investigative data journalist from Botswana. He holds a Master's of Science degree in data journalism from the Graduate School of Journalism at Columbia University in New York, where he took interest on how data can be manipulated to misinform people. In 2015, he co-founded a vibrant nonprofit investigative journalism newsroom, INK Centre for Investigative Journalism, which continues to have great impact in Botswana and Southern Africa in terms of its original reporting. In 2016, he joined a group of journalists in a global offshore investigation known as the Panama Papers, which lifted the lid on how the rich and powerful in Botswana use tax havens to hide their wealth. Konopo is a John S. Knight Journalism Fellow at Stanford University, where he developed interest in data journalism and artificial intelligence. Konopo has advanced coding, web scraping, data analysis, as well as data visualization experience.
As a candidate seeking election to GIJN's board, Konopo says:
I have maintained a strong and consistent voice to hold power to account in the investigative journalism space in Southern Africa, a region besieged by strongmen accountable only to themselves.

Establishing the INK Center for Investigative Journalism in Botswana — at the time — was dangerous as an act of defiance in the face of media repression, lack of access to information laws and climate of fear from the notorious spy agency, the Directorate on Intelligence and Security Services (DISS).

President Ian Khama, a former army general, was an iron-fisted leader with open hatred and disdain for independent media. INK Center maintains a strong editorial presence and continues to expose wrongdoing despite an established and strong militarization and media repression financed by a corrupted and corrupting political aristocracy. I established INK Center in 2015 because I realized that the commercial model of newspaper business was increasingly getting weakened by commercial enterprises resorting to self-censorship to stay afloat. Instead, INK Centre became a strong alternative, anchored in a more focused, systemic, and fearless editorial process.

However, this came at a personal risk. The country's intelligence agency, the DISS — weaponized against those who actively fought corruption — made our work all more challenging. For example, in February 2018 when we investigated reports that President Khama, a hardliner, was constructing a holiday home using public resources, I was detained by plainclothes officers. But I did not lose focus as I resorted to the use of satellite imagery to get a bird's-eye view of the compound.

I have a broad understanding of the nonprofit investigative journalism landscape in Africa as it tries to navigate a complex media environment increasingly dominated by artificial intelligence. With a background in data journalism from Columbia University, I have a deep understanding of AI potential in strengthening public interest media and believe dozens of small, nonprofit investigative journalism organizations in Africa and other transitioning democracies will benefit from my experience and guidance.

As head of INK Center for Investigative Journalism, I collaborated with US and European outlets, ICIJ, and OCCRP to deliver some of the best illicit finance stories, including the Panama Papers and Mauritius Leaks. Most importantly, I have worked collaboratively with regional media outlets in South Africa, Namibia, Zimbabwe, and Malawi.

I also believe that global forums such as the GIJN are stronger when a diverse mix of journalists with hands-on experience in managing and representing smaller nonprofit NGOs take an active role in its affairs. This levels the playing field in an uneven distribution of donor resources.
Oleg Khomenok (Europe)
Oleg Khomenok is a senior media advisor of the Internews Network and Chair of the Board of the Regional Press Development Institute in Ukraine. He has over 25 years of experience in journalism, media education, and managing investigative reporting and media support projects in Eastern Europe and Eurasia, including eight years as a reporter investigating political campaigns and ethnic minority issues in Crimea.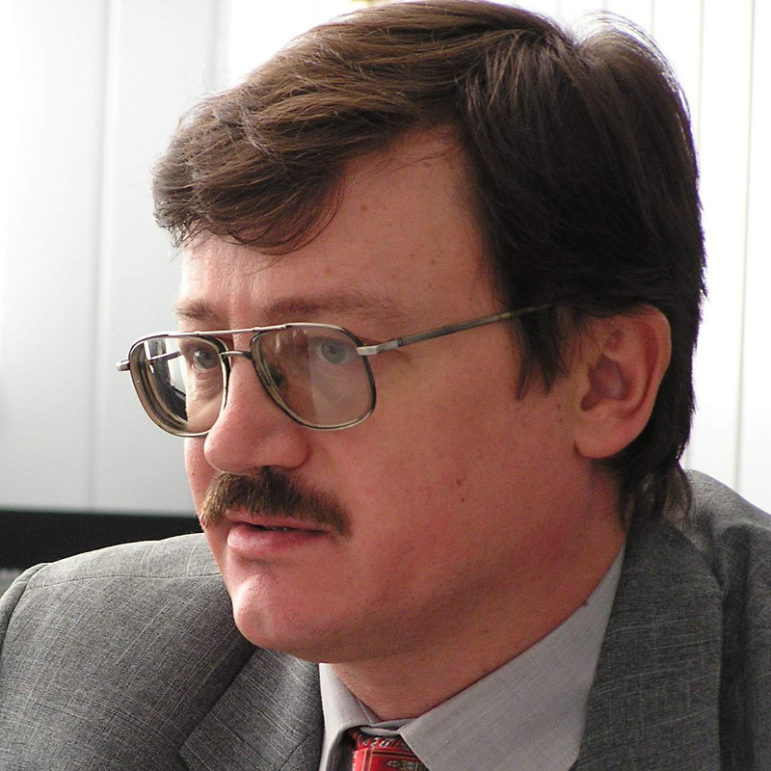 Khomenok is a co-founder and was involved in establishing and managing SCOOP projects in Ukraine, Belarus, and Russia from 2003 – 2016. He is co-founder of two Ukrainian members of GIJN: the Crimean Center for Investigative Reporting and the Regional Press Development Institute. In 2014, working on the YanukovychLeaks project, Khomenok, together with a team of Ukrainian investigative reporters, organized thousands of financial documents of the former Ukrainian president, rescuing and publishing them online.
Over the past two decades, Khomenok has conducted more than 100 training sessions in investigative journalism techniques and strategies for investigative reporters in Ukraine, Armenia, Azerbaijan, Belarus, Georgia, Kazakhstan, Kyrgyzstan, Moldova, Russia, Tajikistan, and Uzbekistan. He has authored a number of investigative journalism textbooks in Ukrainian, Russian, and Kazakh languages.
As a candidate seeking re-election to GIJN's board, Khomenok says:
I'm running for the GIJN Board because of my firm dedication and willingness to strengthen and expand investigative journalists' network and collaboration throughout post-Soviet countries, engaging reporters from this region into the global investigative community. Since GIJN was established, over 20 investigative nonprofit media organizations from Ukraine, Armenia, Belarus, Georgia, Kyrgyzstan, Moldova, Russia, and the Baltic countries have joined GIJN, setting up high professional standards of investigative journalism in these countries.

The last several years brought many new challenges affecting the whole world and media, including investigative journalism. The COVID-19 pandemic, Russian aggression against Ukraine, extensive growth of disinformation and propaganda, crimes and SLAPP cases against investigative journalists — all these factors are challenging our community. In a time of these threats to press freedom and attempts to undermine investigative reporting, it is essential to establish and strengthen collaboration between professionals speaking different languages but using the same standards in their daily journalism, sharing best practices and experience, and supporting colleagues working in hostile environments.

GIJN, as a global network, can and must be proactive and develop a strategy to help the international community of investigative reporters of all continents in addressing challenges and finding solutions, reducing risks, increasing professional skills, collaborating on multiple levels, and ensuring the impact of the publications.

I see my tasks as a GIJN Board member as:

Uniting efforts of the global investigative community in addressing local and regional challenges and vice versa;
Securing the ability to professional investigative work in hostile environments;
Further growing number of network members in Eastern Europe and Eurasia region;
Strengthening cross-border and regional collaboration and support of the joint investigations revealing global and regional corruption, abuse, and crimes;
Developing the learning base and improving professional skills for the investigative reporters of Eastern Europe and Eurasia;
Seeking diversified sources of GIJN initiatives' support in this part of the world.
Musikulu Mojeed (sub-Saharan Africa)
Musikilu Mojeed is the editor-in-chief and chief operating officer of Nigeria's Premium Times newspaper, which he co-founded. He is also co-founder of the Centre for Journalism Innovation and Development (CJID), formerly The Premium Times Centre for Investigative Journalism (PTCIJ).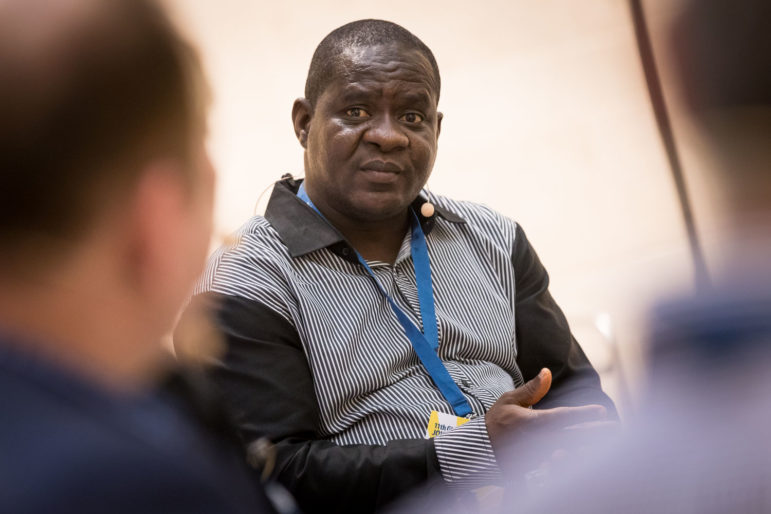 Mojeed is an award-winning journalist and a member of the International Consortium of Investigative Journalists (ICIJ).
A 2012 Knight Journalism Fellow at Stanford University and 2009 Ford Foundation International Fellow at The City University of New York, Mojeed was a judge of the UNESCO World Press Freedom Awards, completing his three-year tenure in 2016.
He was also a member of the expert council of the Fetisov Journalism Awards, the world's biggest journalism contest in terms of cash prizes. Mojeed has reported extensively on corruption, human rights, and human trafficking and is one of Africa's most regarded investigative journalists.
A winner of several awards, Mojeed shared the 2017 Pulitzer Prize for his ICIJ team's groundbreaking reporting on the Panama Papers. He has also been honored with the Global Shining Light Award, FAIR's Editor's Courage Award, and the Wole Soyinka Investigative Reporting Awards, among others.
He has trained journalists in Nigeria, Ghana, Tunisia, South Africa, Senegal, Benin Republic, Germany, Ukraine, and Norway on investigative reporting and is a regular speaker at the West African Investigative Journalism Conference, the African Investigative Journalism Conference (AIJC), and the Global Investigative Journalism Conference (GIJC). He also spoke at the World Press Freedom Day celebration in Riga, Latvia, in 2015.
Mojeed is a member of the board of Africa Check and trustee of the Global Media Campaign to End Female Genital Mutilation (a UK charity) and was formerly on the board of the Johannesburg-based Forum for African Investigative Reporters.
He was chair of the board of the Premium Times Centre for Investigative Journalism (now Centre for Journalism Innovation and Development, CJID) and was the creator of Nigeria Police Watch, which empowers citizens to oversee police conduct, and The Imoleng project, a platform that connects Nigerian journalists with resources for investigative reporting.
Mojeed holds a Bachelor's degree in communication arts from the University of Uyo, Nigeria, and a Master's degree in journalism from The City University of New York's Graduate School of Journalism.
As a candidate seeking election to GIJN's board, Mojeed says:
My association with the Global Investigative Journalism Network (GIJN) began in 2007 with my participation at the fourth Global Investigative Journalism Conference in Toronto, Canada. I have since then participated at six other global conferences, which collectively brought several thousand top investigative reporters and editors together — Lillehammer, Norway (2008); Geneva, Switzerland (2010); Kyiv, Ukraine (2011); Lillehammer (2015); Johannesburg, South Africa (2017) and Hamburg, Germany (2019). I also plan to attend this year's conference (GIJC23) in Gothenburg, Sweden, in September.

At several of these gatherings, I facilitated sessions, learnt from the best in our trade, forged relationships with colleagues worldwide, and built strong investigative reporting networks that have considerably strengthened my journalism and raised my career. GIJN's training, resources, and exposure have benefited me for about two decades. The organization's impact on my career has been tremendous.

GIJN has given me a lot. I'm therefore desirous of giving back to the organization in whatever way I can. In the immediate term, one of the ways I would like to do so is to put myself in the service of its board. Considering my experience as a former member of the board of the Forum for African Investigative Reporters, co-founder and editor-in-chief of Nigeria's Premium Times newspaper, co-founder and former board chair of the Centre for Journalism Innovation and Development (a GIJN member), president of the Nigerian National Committee of the International Press Institute, and current board member of Africa Check and the Global Media Campaign to End Female Genital Mutilation, I believe I can bring considerable value to the GIJN board as we navigate the myriad challenges confronting accountability journalism in our world today.

If elected, I will work with other members of the board and staff to make GIJN a more potent promoter of accountability journalism and press freedom while further expanding the tribe of investigative journalists worldwide.

I am also passionate about working with other GIJN board members and staff to take a holistic look at the key issues undermining investigative journalism worldwide and explore possible solutions. The challenges include ethics, regulation, sustainability, credibility, safety, and fake news. We will also work together on deepening collaboration among newsrooms around the world.

All in all, I am committed to contributing my quota to the ongoing process of making GIJN a policy and knowledge hub that consistently interrogates our practice, the factors that impede it, and how we can improve our craft in ways that make it effective, impactful, and sustainable.
Syed Nazakat (Asia/Pacific)
Syed Nazakat is an award-winning journalist, media entrepreneur, and founder and CEO of DataLEADS, a tech and digital media company, which promotes open data and democratization of information at scale. He leads DataLEADS in New Delhi, India, as well as overseeing its outreach across the world with different partners.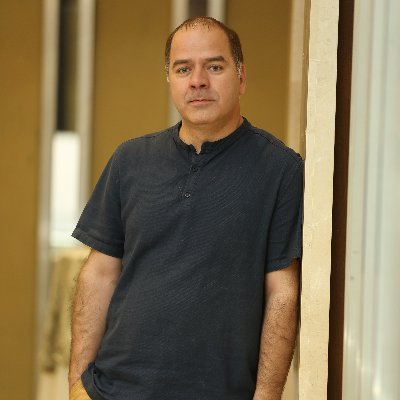 Nazakat has reported from more than 30 countries and worked in senior positions at different media organizations. His work has earned him global recognition and awards. He has spearheaded one of the world's biggest fact-checking, data journalism, and media literacy training networks, which has resulted in the launch of many fact-checking initiatives in multiple languages and has benefited hundreds of institutions and organizations across India.
He is a board member of the Global Investigative Journalism Network, representing Asia and leading the GIJN's mandate and media activities across Asia. He is also a board member of The New Humanitarian (Geneva), an advisory member of the Asian Network of News & Information Educators (Hong Kong), and member of the WHO Expert Group on Ethical Consideration of Social Listening and Infodemic Management.
Nazakat was a jury member on Google's COVID-19 Vaccine Counter-Misinformation Open Fund and served as an advisory member to Facebook's Global Health Expert Advisory Council during the COVID-19 outbreak. He holds a Bachelor's of Science degree from India and a Master's degree in journalism and mass communication from the Ateneo de Manila University, Philippines.
As a candidate seeking re-election to GIJN's board, Nazakat says:
I've been associated with GIJN since 2010. I came to GIJN as a young reporter whose reporting on secret torture chambers and illegal rendition operation were selected for the Daniel Pearl Award for Outstanding International Investigative Reporting. Over the years, I have seen the organization grow to help bind together the world's most enterprising, most determined reporters.

I consider myself a passionate believer in watchdog journalism. I am extremely optimistic about the future of journalism and its capacity to empower communities. I believe that by being part of the GIJN board, I would be able to play an important role in building new partnerships, networks, and support training initiatives in Asia to strengthen watchdog and data journalism in the region. ​Home to 60% of the world's population, Asia is immensely diverse in terms of ethnic landscape, culture, market, and political situations. The journalists in the region face their own challenges. The space for investigative journalism is shrinking immensely and there are challenges for all of us covering sensitive issues in countries where journalists increasingly face censorship, intimidation, and threats.

I am committed to dedicate my time and efforts in supporting and strengthening GIJN's mission and work in Asia — with special attention on suitability, innovation, and sophisticated training on the use of technology for watchdog journalism amid social and technological change.

I'm running for the GIJN board because we at GIJN are at an important and critical moment of growth. We see more and more impact of our work in the Asia Pacific region and elsewhere. We're aware that, while today watchdog journalism is facing its own challenges, there are new opportunities as well. In Asia, particularly, we're seeing the rise of world-class and cross-border investigative and data journalism despite many challenges.

I've been closely associated with the concept and planning to establish and conduct Asia's first investigative journalism conference. Today the GIJN's pioneering investigative journalism conferences in Asia (IJAsia) have grown into robust platforms for watchdog journalism in the region and have given much needed support by bringing together investigative journalists and by facilitating collaboration. There are more investigative journalists and journalism centers in Asia today than ever before.

For the last six years, during my tenure on the GIJN board, I have seen the leadership of the GIJN from close up, seen the organization expand and the services rendered to members and journalists all across Asia grow at an unprecedented rate. I played my part in overseeing the developments in Asia, assisting and advising the GIJN leadership on selecting journalists from Asia for regional and global conferences and identifying new member organizations. I've also paid attention to supporting colleagues in Asia to establish investigative reporting newsroom strategies and new centers for investigative journalism. Through our data boot camps, we introduced GIJN to new audiences and communities in different parts of Asia.

Six years ago GIJN had only three members in Asia; today we have more than 20 members and we're growing and spreading to new areas to support watchdog journalism. I have helped build new resources for journalists in Asia. With support from Konrad-Adenauer-Stiftung, I edited a watchdog journalism manual for Asian investigative journalists. The manual is now available in more than 10 Asian languages and is taught in many journalism schools across Asia. I've been spearheading the media and fact-checking of major networks, which is helping build a growing tribe of truth warriors fighting false news in the region.

I want to strengthen the Asian presence and role in GIJN and ensure that we build dialogue, platforms, and networks to maximize support for investigative journalism across the region. I am also committed to help create more space for Asian journalists on international platforms so that their stories reach a more global audience. I remain very optimistic about the ability of thoughtful and watchdog journalism to survive because I am optimistic about the need and role of truthful information in our collective lives.
Yasuomi Sawa (Asia/Pacific)
Yasuomi Sawa is a Japanese investigative journalist and the founding executive director of Journalism Practitioners' Forum in Japan (J-Forum), which empowers investigative journalists with its workshops. Improving their skill sets and building profession-wide solidarity, J-Forum's annual conference organizes dozens of sessions with hundreds of attendees nationwide. Sawa is also a journalism professor at Senshu University, which he joined after a 30-year career at Kyodo News, which is Japan's news wire service.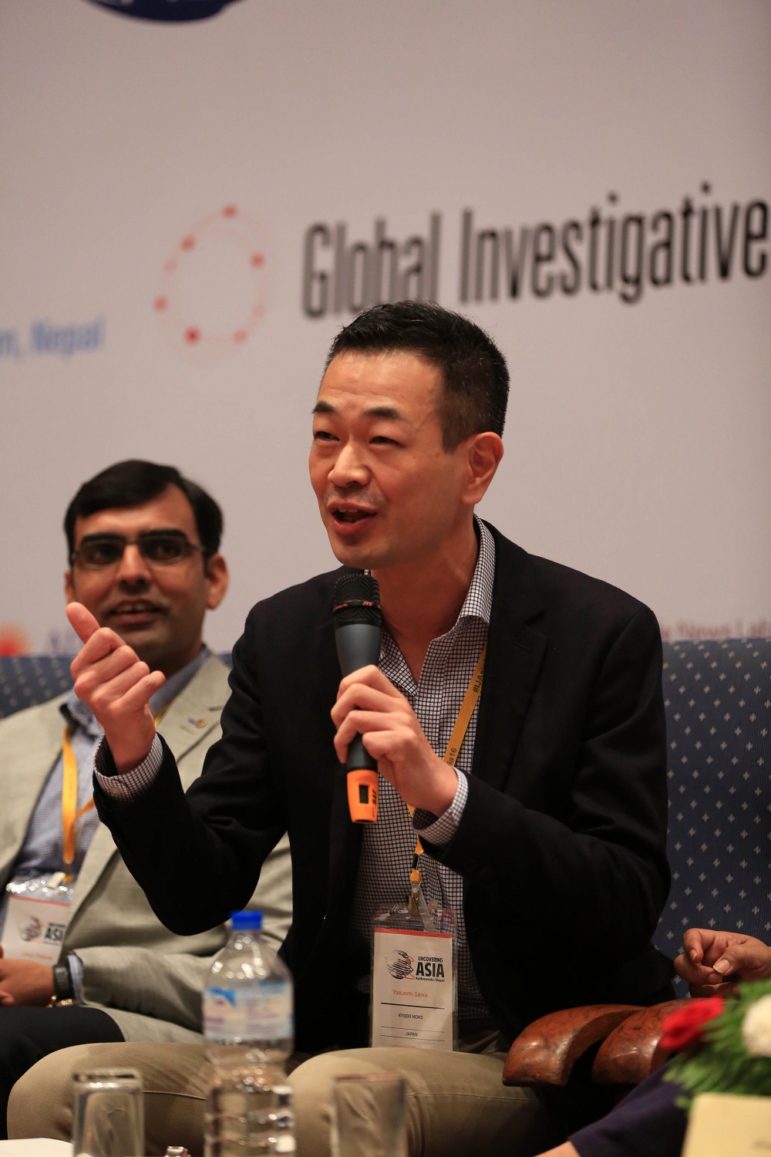 His focus as a journalism teacher is to share the ideas of strong and independent journalism with young citizens and to arm aspiring journalists with investigative skills. He also researches journalism and open transparency in Japan, especially the country's prohibitively restricted access to court information. His education and study is based upon his investigative work at Kyodo on: the sexual exploitation of teenage girls in Tokyo; the government's failure to track the school enrolment of more than 10,000 immigrant children; and the courts' disposition of documents of most of the landmark constitutional cases of post-war Japan. He participated in Panama Papers and other projects with the International Consortium of Investigative Journalists (ICIJ).
He authored the books "Where Are the Facts? Engaging News to Become a Driver of Democracy," "Global Journalism: The Backstories of Cross-Border Investigative Reporting," and "Humanising the News: British Way of Crime Coverage," all published in Japanese. Sawa is a jury member of UNESCO/Guillermo Cano World Press Freedom Prize. He was a fellow of Reuters Institute for the Study of Journalism at Oxford University from 2006 – 07.
As a candidate seeking election to GIJN's board, Sawa says:
Let me begin with my memory of news — journalism — when I was a school kid. News often alerted me with disturbing facts, for example, the ultra-nationalistic and hawkish moves of the government during the Cold War era, harsh situations imposed on people discriminated against racially or by any other causes, schools under draconian-rule administrations, suffering fellow teenagers and so on. The stories unveiled a series of alarming facts and they were doubtlessly wake-up calls for me. I wondered and dreamed of how I would be able to bring such facts to the public.

After 30 years as a journalist, I still feel frustrated that I have always been thinking that I could do better, and that our colleagues should do better, to serve the public. I, however, in the last decade of my career on the ground, found a way to improve this irritating situation of journalism in Japan — by establishing an organization for investigative journalism. After learning many significant things from GIJN, J-Forum, which was incorporated in 2019, has become an important hub for Japanese investigative journalists to build solidarity and grow skills with its diverse workshops.

As a founder and the executive director of J-Forum, I have always been grateful for GIJN's significant help both for the whole global community of investigative journalism, for each investigative journalism organization, and for individuals around the world. Now I believe it is time for us, in turn, to help GIJN support investigative work even more. I believe it is most important to do it in the current situation because both journalism and democracy are in a crucial period: facing challenges from despotic leaders, polarized public discourse facilitated by irresponsible platforms, growing news avoidance, and shrinking common sets of facts amongst the public.

I wish to be part of the great efforts to encourage investigative journalism colleagues around the world that I have always been grateful for.
Bruce A. Shapiro (North America)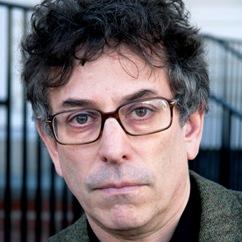 Bruce Shapiro is executive director and co-founder of the Dart Center for Journalism and Trauma, a project of Columbia University Graduate School of Journalism encouraging innovative reporting on violence, conflict, and tragedy worldwide. Shapiro is a contributing editor at The Nation and US correspondent for Late Night Live on the Australian Broadcasting Corporation's Radio National. He teaches investigative journalism at Yale University and is adjunct professor and senior advisor for academic affairs at Columbia, where he teaches journalism ethics.
Shapiro's books include "Shaking the Foundations: 200 Years of Investigative Journalism in America" and "Legal Lynching: The Death Penalty and America's Future." His next book, "Aftershock Journalism: The Revolution in Reporting on Violence," is forthcoming from Columbia University Press. Shapiro is recipient of the International Society for Traumatic Stress Studies Public Advocacy Award for "outstanding and fundamental contributions to the social understanding of trauma."
As a candidate seeking re-election to GIJN's board, Shapiro says:
I've been honored to serve on the GIJN board since the first election in 2013, and before that was a member of GIJN's founding steering committee. As current board secretary I am a member of the executive committee, working closely with the executive director and staff on governance, key strategic decisions, membership, and financial oversight.

GIJN is at a crucial and exciting juncture. We are about to make GIJN's first leadership transition, building on the pioneering leadership of Dave Kaplan and supporting incoming executive director Emilia Diaz-Struck. At the same time, we are about to embark on a new phase of strategic planning, adapting GIJN's mission to a world of new opportunities and threats for investigative reporting.

For the GIJN board, this moment demands a combination of continuity, agility, and innovation in programming; nurturing next-generation leadership; and refreshing GIJN's governance, all while retaining institutional memory and protecting GIJN's peerless commitment to the highest standard of reporting practice and ethics. If re-elected, I'll bring those priorities to the board.
Khadija Sharife (sub-Saharan Africa)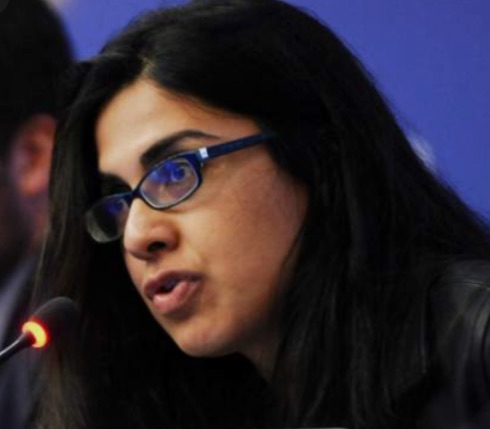 Based in South Africa, Khadija Sharife (LL.M.) is an award-winning investigative journalist and senior editor for Africa at Organized Crime and Corruption Reporting Project (OCCRP). Her focus is illicit financial flows, natural resources, and political economy. She is the former director of Plateforme de Protection des Lanceurs d'Alerte en Afrique and currently also a board member of Finance Uncovered and a Poynter Fellow at Yale. She has worked with forums including the Pan-African Parliament, African Union, OECD, and UNEP. She is the author of "Tax Us If You Can: Africa."
As a candidate seeking election to GIJN's board, Sharife says:
For our calling, we run. The rules of running are few but formidable. We run where the air is thin and the earth daunting; where there are no safety nets. We run to tend our spark, the fire inside of us that keeps us strong. We run because we must.

African journalists (outside of South Africa) have no career gain ahead because investigative media as a landscape does not exist. The very existence of it poses a threat to those in power. Regimes weaponize inherited and newly created laws, like Eswatini's Secrecy Act, from a multidisciplinary vantage point and do so in tandem with the absence of laws around protected disclosure, media freedom, and access to information.

A seemingly peaceable country like Botswana, run by a one-party state, relies on the Penal Code to keep journalists in line; such a peace is a forced peace and they are in no less danger than a journalist from the Central African Republic. As bad, from Rwanda to the Seychelles, the journalism sector is portrayed locally as a space for troublemakers, the losers, and the left behind. Those who couldn't make it elsewhere.

Here, journalists exist in spaces unlit where the specter of disappearance resides in your shadow and you are made to feel small and vulnerable. Until the past decade, when organizations such as the OCCRP, GIJN, and ICIJ enabled a normalization of collaborative journalism, we ran alone. The strength of these platforms fast-tracked interest by donors towards the creation of local nonprofit organizations, within and between nations. And the accompanying visibility — coverage, bylines, and inclusion — cultivated a sustainable environment that made investigative journalism the rule, not the exception. It changed the culture of accountability and put those in power on notice. So while many still do it in solitude, they are no longer alone.

But it also did something greater: equity. It is those living within societies who can truly speak to what matters, who can create the momentum to bring change. Those from outside can try, with good intentions, but their narrative will be a stained glass window, not a clean pane of glass. For the past 15 years, I have worked closely with colleagues from more than 30 African countries, as a colleague, editor, donor, director and researcher. These journalists, some of whom have gone on to found their own organizations, are my teachers. What we share is an intimate sense of trust, of intentions and responsiveness.

In that time, I have witnessed growing pains even out, but also the uncertainty to voice systemic problems that need to be addressed and which have come with larger issues. An example is the inclusion of African journalists in global journalism projects where equal footing actually represented a massive deficit for the lack of existing resources (editorial, legal, even a ticket to attend a global meeting). Another example is the unintended repurposing of senior investigators as managers for donor money, with many organizations required to go through onerous challenges for money that effectively keeps them only in survival mode and does not feasibly or safely finance larger investigations. Still another, is the disconnect or absence of awareness informing the vulnerability of whistleblowers before, during, and particularly after a story is published (not least because over 80% of African countries lack any protected disclosure laws).

Many of the challenges faced cannot be voiced appropriately because nonprofit centers, and their leaders, are a way of creating tension, losing their seat at their table or appearing to contradict what is on offer.

Where I see gaps and needs, such as the protection of whistleblowers or mentoring on complex subjects, I try to work toward systemic aids like developing and then exiting entities like Finance Uncovered and the PPLAAF (Platform for the Protection of African Whistleblowers). This effort led to invitations to contribute to practical global initiatives such as the UN's whistleblower protection policy and higher level discussions about an international anti-corruption court. I was asked to apply for the position of GIJN board member by some members because there was a feeling that they needed someone to speak with them, as well as for them.

If elected, my intentions include:

Developing a repository of credible African freelance journalists for GIJN's global members in space where nonprofits do not exist, where they publish under pen-names or the landscape is more opaque;
Increasing GIJN's existing African membership and associated network;
Identifying an Africa-specific donor to cover sponsorships for trainings, conferences and other initiatives; Short webinars sponsored by organizations that inform journalists about whistleblower and source safety, tech security, etc.;
Enable higher level discussions between donors and members through canvassing feedback and summarizing;
Contribute to written resources by getting blogs that focus on lessons learned from our biggest failures or regrets, rather than simply our greatest wins;
Coordinate at least 3 virtual fellowships between foreign media, for-profit and nonprofit and GIJN members; and
Propose the creation of a 'travel intelligence' blog for those traveling to certain African countries and require small comforts. Whether you are looking for a safe source of bottled water, hiring a fixer or buying a SIM card, the lessons taught by locals and learned by others will go a long way.

Though better applicants will come to your attention, and I have little to recommend me, my flaws and failures have taught me resilience, humility, and how to listen. I hope this may be of service.
Margo Smit (Europe)
Margo Smit has been ombudsman for journalistic content at NPO, the Dutch public broadcasting system, since 2017. Before that, she was news ombudsman at NOS, the Dutch public news provider.
Until the summer of 2015, Smit was an independent investigative TV-documentary filmmaker and director of the Dutch-Flemish Association of Investigative Journalists VVOJ. Smit is president of ONO, the organization of news ombudsmen and standard and public editors, currently vice-chair of the Global Investigative Journalism Network, and a board member of Journalismfund.eu. Margo Smit is a guest lecturer on (investigative) journalism and ethics at national and international journalism schools and universities, and a trainer in journalism ethics for several NGOs.
Smit studied journalism in the United States. In 1989, she began working as a news and features reporter for Dutch commercial TV station RTL and later as their political correspondent. In 1997, she transferred to KRO Reporter, an investigative television documentary series on Dutch public TV, where she worked until 2009.
Smit has investigated the Dutch monarchy, nuclear safety and proliferation, accounting transparency at multinationals, Islam, honor killings, and the banking industry. She was co-producer of a KRO Profiel documentary on controversial politician Ayaan Hirsi Ali, which was nominated for the Prix Europa in 2005. Smit is a member of the International Consortium of Investigative Journalists (ICIJ) and covered their #LuxLeaks investigation on tax evasion for Dutch public TV.
Smit was a juror for the Daniel Pearl Award, the M.J. Brusseprijs for non-fiction in the Dutch language, the DIG Awards for investigative documentaries (Italy), and the Global Shining Light Award.
As a candidate seeking re-election to GIJN's board, Smit says:
My involvement with GIJN goes back to its early days, the 2003 Global Investigative Journalism Conference in Copenhagen, when I was first bitten by the bug of global cooperation in journalism. During my journalism career, I have benefitted so much from this ever-growing network of peers that from these early days on I decided to give back to the community as well, by filling a position on the board on behalf of the Dutch Flemish Association of Investigative Reporters, VVOJ.

In my many years on the board, besides being a strong and vocal advocate of investigative reporting and GIJN on national and international podiums, I contributed to the stability and institutional memory of the organization. While it is now — for the first time in its history — transitioning to a new executive director, and developments in our profession go fast, I believe this continuity on the board is a necessary good.

I would be honored to, together with the new executive director and GIJN's invaluable staff, lead the organization into the next stage of its existence. And to help identify the promising leaders of the future for GIJN and in the field of investigative reporting.
Nina Selbo Torset (Europe)
Nina Selbo Torset is the chairwoman of the Norwegian Foundation for Investigative Journalism, SKUP, which was one of the founders of the Global Investigative Journalism Conference in 2003.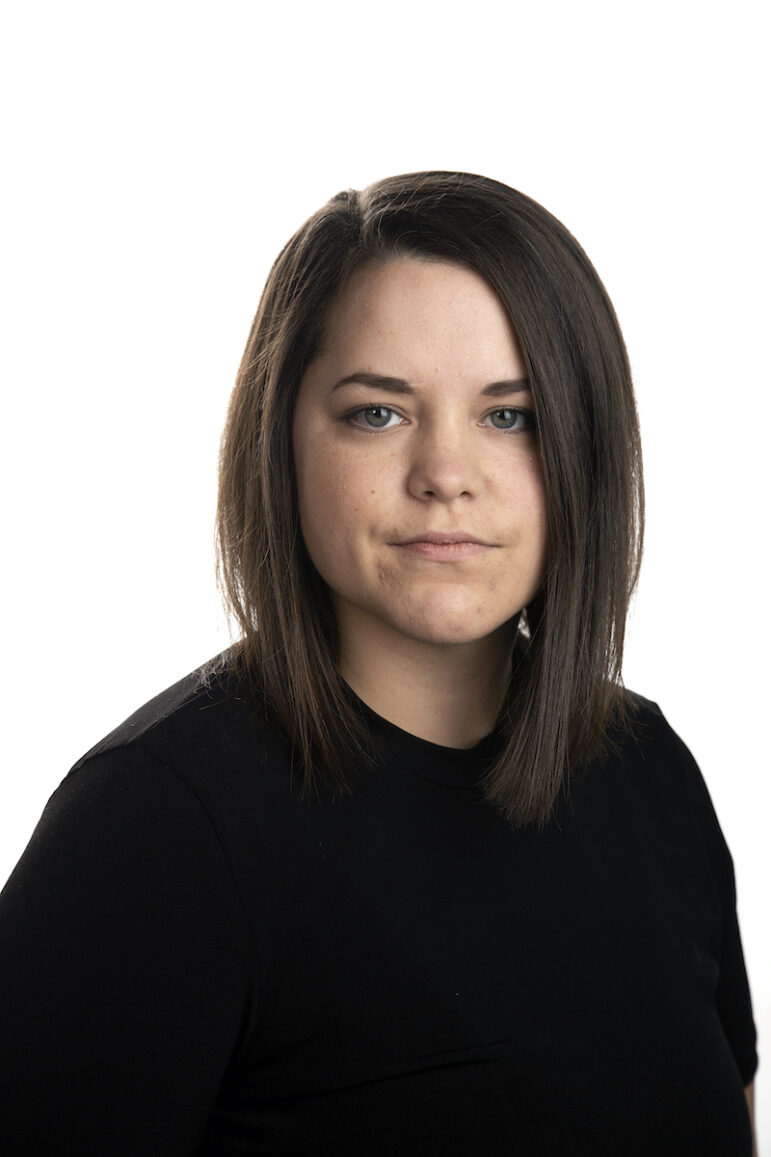 Torset has spent almost a decade engaging in data-driven and investigative journalism at Aftenposten, one of Norway's premier news publications, where she currently serves as deputy news editor. Her investigative work includes exposés on the misuse of government funds and benefits, which led to the resignation of multiple lawmakers and top officials. Torset has earned several awards for her reporting, notably the SKUP award, the most prestigious accolade for investigative journalism in Norway.
Through her membership in the International Consortium of Investigative Journalists (ICIJ), international collaboration and cross-border investigations have become cornerstones in Torset's investigative career. Since joining ICIJ in 2016, she has been involved in multiple projects, notably the Panama Papers, Paradise Papers, and Pandora Papers.
As a candidate seeking election to GIJN's board, Torset says:
I've spent almost my entire investigative career collaborating with colleagues from all over the world. All of my investigations are built on the premise that we can achieve more by working together than by flying solo. This principle aligns closely with GIJN's core values, making it an honor for me to express my interest in joining the board of directors. If elected, I would bring my extensive experience in cross-border collaborations, my commitment to transparent and ethical reporting, and my enthusiasm for investigative methods.

Coupled with the organizational skills I've developed since becoming the chairwoman of SKUP, the Norwegian Foundation for Investigative Journalism, this would make me a valuable addition to the board. As one of the founding organizations, SKUP maintains strong ties with GIJN. Our mission mirrors that of GIJN: to inspire and strengthen critical and investigative journalism. We do this through organizing conferences on investigative journalism, facilitating sharing of journalistic methods, and through our international engagement.

In recent years, SKUP has organized workshops and training for investigative journalists all over the world. Thanks to the generous support from the Norwegian Ministry of Foreign Affairs, we've been able to bring journalists from Asia, Africa, and the Middle East to GIJC events since 2008. I firmly believe that empowering journalists through education and training forms a cornerstone of strengthening investigative journalism. I am committed to working with the GIJN to explore innovative ways to support international colleagues, ensuring their safety and promoting ethical reporting practices. Together, I am confident that we can elevate the role of investigative journalism in society and inspire a new generation of journalists.