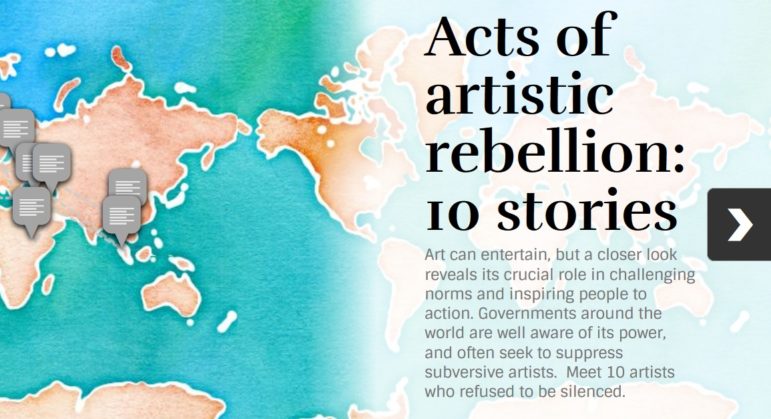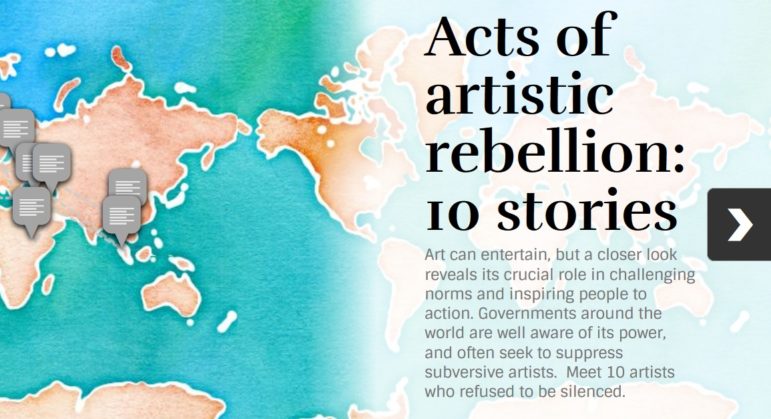 Graffitied pigs, a viola player, a painting of a war zone, underground music, a prime minister as a clown. These are just some of the subversive art works that in the last year have resulted in artists' imprisonment, prosecution, bans and threats.
---
This post first appeared on the IFEX website and is cross-posted with permission.

Sara Whyatt is a campaigner and researcher on freedom of artistic expression and human rights, notably as a director at PEN International for over 20 years and previously for Amnesty International. At PEN she worked with its global membership of writers based in over 100 countries.