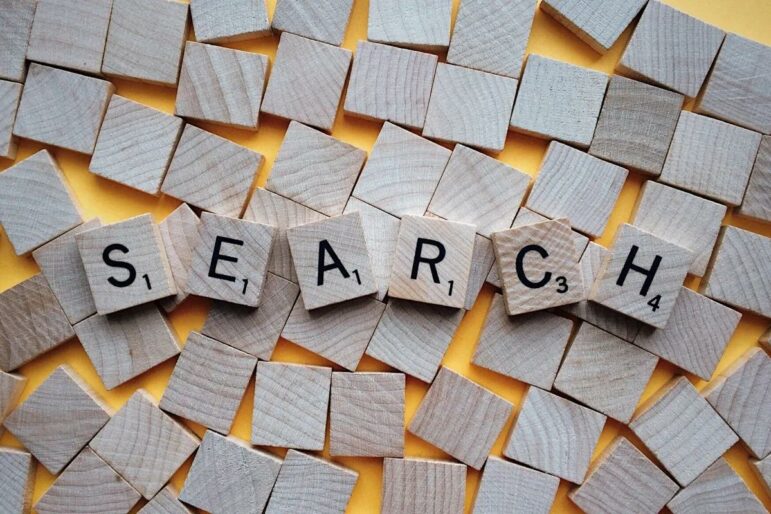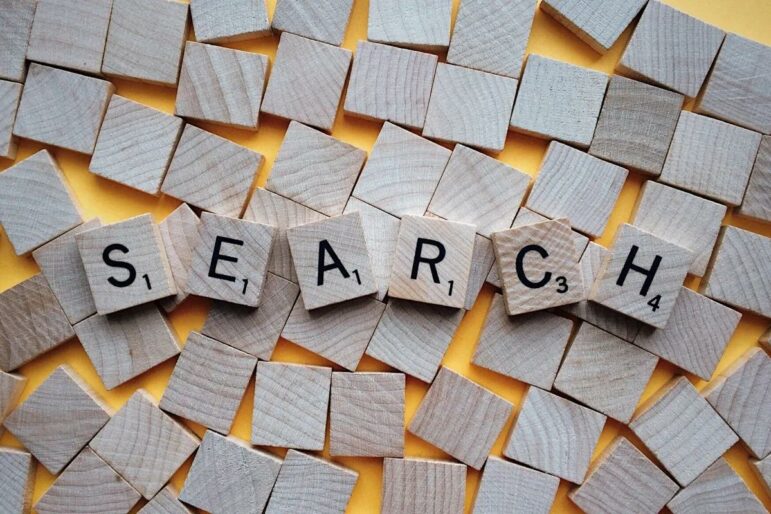 Online Advanced Search Techniques
Updated in March 2022
GIJN hosted two webinars in 2021 with Paul Myers, a leading international expert in online investigation. Myers, who works for the BBC and is a popular speaker at GIJN conferences, shared his tips on the best tools and strategies for digging up information about people online. Check out his tipsheet below.
---
Please note: The mention of products and services does not constitute an endorsement; other products and services are available.

Finding People
How to Google More Effectively: The Basics
Focus your search by either using quotation marks around phrases, or by using a minus sign before a term that leads to unwanted categories.
For example, search for "Michael Jordan" with quotation marks " ", instead of searching for Michael Jordan without the quotation marks. If you don't use the quotation marks, Google will find any pages with the words Jordan and Michael on them.
Use the minus sign (hyphen) directly before any words or phrases you want to eliminate from the search
For example, to search for pages mentioning the word Tripoli, but not the word Libya, search for Tripoli -Libya. Please note that this will only eliminate pages that have the word Libya not pages about Tripoli in Libya. If you want to find pages about Tripoli in Greece or Lebanon, it is much more efficient to add keywords relating to those cities. You could try searching for Tripoli Greece -Libya.
You can add flexibility, and avoid ruining a search, by adding the word OR in capital letters between options.
For example, to find pages about hospitals being hit by bombs in Ukraine try searching for different towns bomb hospital Ukraine OR Kramatorsk OR Mariupol OR Donetsk OR Kharkiv. If you miss out the word OR (in capitals) Google will search for pages that have all the words on them, which might not be that many.
You can focus your search to a particular domain with the prefix site:, leaving no space afterward
For example to find all mentions of Covid 19 on the Chinese government websites, search for Covid OR 新冠肺炎 site:gov.cn.
Searching the phrase ext:pdf looks exclusively for pdf files. If you know a few words that were in that document, put them in quotes in Google, and see if there are any other sources for the same document.
For example, to find pdf documents mentioning Bagram from US Military websites, search for Bagram ext:pdf site:mil.
Time Travel
Sometimes you need information that has been removed from the web, such as a deleted tweet, website, or Facebook account. There are a number of tools that can help bring the information back.
Search Engine Caches
If information has only recently been deleted but its website still comes up in a Google search, try clicking on the three little black dots black next to its entry in the search results. This might give you access to a stored copy in the search engine's cache.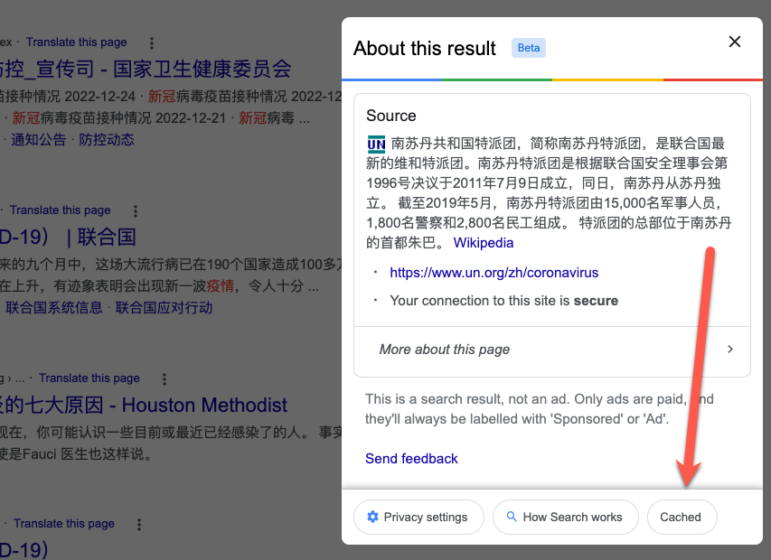 Date Range Searches
Some personal information can be buried by later news coverage. To go back to the time before a big news story broke, click on "Tools" and choose a date range from the time drop-down box: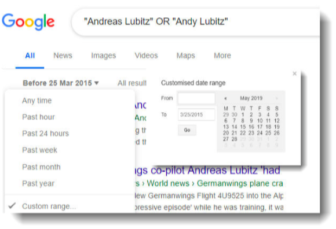 Archives
Searching by Image
Identifying where an image is found online can lead you to information that will identify the person in the image. Google's reverse image search can be found by clicking on the camera icon in Google's search bar.
A tool called Google Lens looks for images that bear a similarity to the one you uploaded.
If nothing looks suitable, click on "Find Image Source." This will search for exactly the same image on websites that are indexed by Google. You can use this for logos, photos of places, and pictures of people.
Identifying the Right Person
As names are often very commonplace and sometimes incomplete, it is best to gather as much information as possible about the person you are looking for. Think about the following issues:
Name: spelling, abbreviations, transliterating from other alphabets, could they use their other parents' surname, change after marriage, unique usernames.
Relationships: family members on friends lists, same friends across different networks.
Employment: job, company, previous employment.
Connected places: where were they born, where do they work.
Email address: can websites to find work email addresses that follow a format.
Also think about what the person looks like, as well as their interests, causes, and hobbies.
People Research Tools
Some online resources gather personal data into a searchable resource.
Searching Social Media
People have different social networks for different aspects of their lives. Each will have different followers.
You can search social networks via Google by using site:, for example site:facebook.com. However it is usually best to start with the internal search boxes on social network sites, as they have a direct connection to their own database and can offer more up-to-date results.
You can search YouTube first via Google, by entering site:youtube.com, or by searching in its video tab.
Searching Twitter
Twitter has a very useful, flexible advanced search form. Other resources are also available, including:
Searching Facebook
Groups and pages have their own built-in search, which helps you find your way to a particular post.
Facebook's People tab is one of its most useful features. You don't even need to search for a name. Just enter a few details about the sort of person you are looking for. For example, you can simply search for a profession, a company, a town, or a university. You can also find filters on the left-hand side of the page that allow you to specify aspects relating to your search.
The Posts tab allows you to search for keywords in Facebook posts. The filters allow you to specify a source, a date, and to search Facebook Groups.
If you have a hunch that someone has post-edited something on Facebook, click on the three little dots to the top right, see View edit history, and you'll be able to see previous versions.
Searching Instagram, Telegram, and TikTok
Slightly more difficult to search, but very valuable if your target if you are looking for belongs to a demographic that doesn't use Twitter, Facebook etc.
You may find it easier to search Instagram and Tiktok via Google with for example: site:tiktok.com.
Telegram's desktop app allows you to search for channels and within channels. It might also be worth searching other social networks for links to Telegram content. To do this, just add t.me to your search.
Copyright (c) Paul Myers 2021. For more information, follow Paul Myers on Twitter at @paulmyersbbc.
---

Paul Myers is the lead consultant of the BBC's Investigation Support initiative. He has worked at the sharp edge of online research for nearly 20 years, and has trained fellow journalists since the turn of the century. Outside of his BBC work, Myers has helped investigators at the UNDP, World Bank, Guardian, CNN and many other investigative teams. He runs the researchclinic.net website.