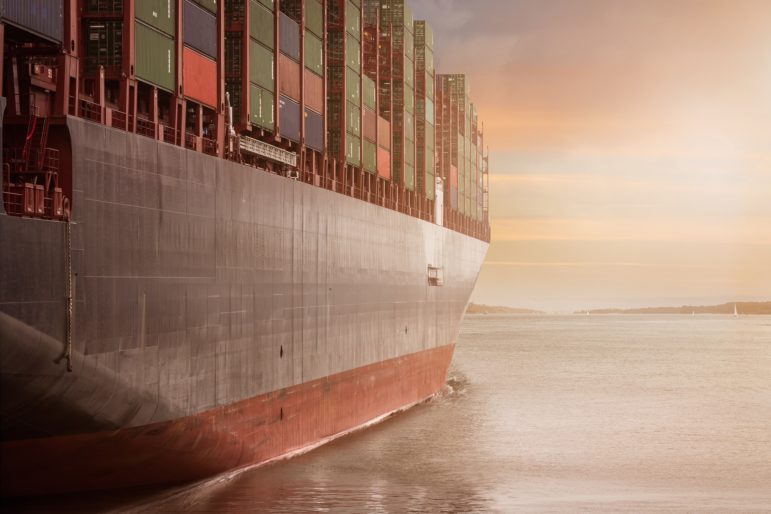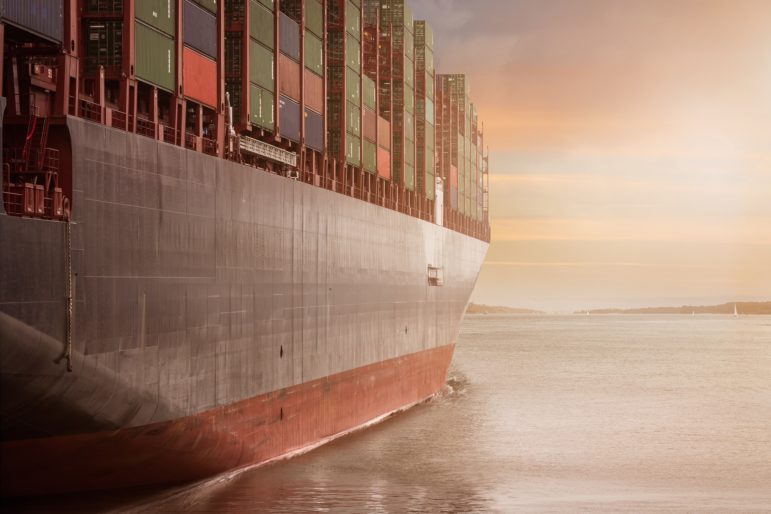 | বাংলা | Français | Русский |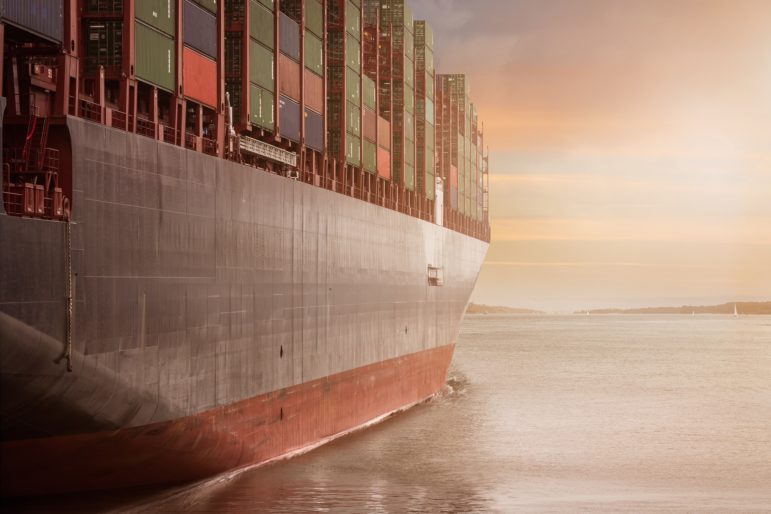 Almost everything we use has been transported from point A to point B — and that's a good thing for investigative journalists. What it means is that almost everything can be traced back to its source.
"International trade works because there is an international language used worldwide," Columbia Journalism School's Giannina Segnini told journalists at the Uncovering Asia 2018 conference, which was held from October 5-7 in Seoul, Korea. Understanding that language can be a powerful tool.
Segnini was joined by two fellow investigative journalists, two-time Pulitzer Prize-winner Martha Mendoza of the Associated Press and Bryan Christy, former director of Special Investigations at National Geographic magazine. The panel offered up their tips on how to find stories in shipping data, as well as resources for tracking ships, smugglers and supply chains.
1. Obtain Trade Data and Investigate the Anomalies
Searching trade databases using the Harmonized Commodity Description and Coding System — or HS Code, the global standard referring to commodities— will arm you with relevant import and export data. Analyze the data to find anomalies. Segnini suggested three databases as a starting point: the UN Comtrade Database, Asia Pacific Energy Portal and Korea customs portal.
But not all commodities have a tracking number. Segnini used the example of trade with Colombia, a cocaine-producing county in South America. "You won't find an HS code for cocaine," she said, "but it turns out cocaine producers need potassium permanganate to make cocaine. So use the UN Comtrade Database to see all the potassium permanganate imports that Colombia reported to the UN."
"Remember what is an import for one country is an export from another," said Segnini. A good tactic is to compare what the rest of the world has reported as their exports of potassium permanganate to Colombia with the country's own reporting of imports. In this case, the data did not match. "Why is Colombia not reporting all the potassium permanganate going into their country? This anomaly is the start of a story."
Segnini also suggested looking out for spikes in imports or exports, especially for agricultural products that have a predicted cycle of production. "Sometimes drug smugglers will buy agricultural companies as a front for their activities. So if you know what is produced, for example potatoes, and what is the normal amount of production at that time of the year, when you see spikes in the data, you can zoom in and concentrate on investigating that anomaly."
2. Search for the Bill of Lading
A bill of lading, or manifest, is required to move a freight shipment. It contains details on the shipper, consignee, port of loading, port of discharge, description of the cargo and more. Mendoza and Segnini suggest trawling through Importgenius, Panjiva and Enigma.io for these information-rich documents.
Some of these platforms require a paid subscription, but there are tricks to circumvent this. Try Googling "site:importgenius.com busan coal," for example. It won't give you the comprehensive results that a paid subscription would , but it could provide some useful basic details.
3. Tracking Containers and Ships Through Codes
Each container has an international identification code — a BIC code. If you know the BIC code for the container you are tracking, you can discover the owner through the BIC Code Register. Knowing the code and owner can help you in the next step of finding the container's itinerary through shipping companies' tracking services.
Every ship also has a unique International Maritime Organization (IMO) number. Trace the passage of ships using the IMO number through Equasis, the Global Integrated Shipping System, MarineTraffic, Vessel Tracker, or Ship Tracking. Tokyo MOU is a particularly useful site for Asia, as it includes data on inspections and detentions of ships, as well as under-performing ships, not just in terms of technical flaws but also if they are linked to labor abuses.
4. Tap into Social Media
Seafarers have their own networking platforms similar to Facebook called Crewtoo and MyShip, which are good places to find sources.
5. Don't Forget the End of the Supply Chain
Mendoza said AP had reported locally on the hazardous activities and child labor in Bangladesh's tanneries time and again with no impact. What made a difference was when they were able to track the products from the toxic tanneries using IMO numbers and link them to famous Western brands like Michael Kors, Kate Spade and Coach. Such reports resonate with consumers and create a larger impact.
"You've got to think about the supply chain to the consumers as much as possible, Mendoza advised. "Find somebody to collaborate in the country at the end of the supply chain and get bigger stories."
6. Identify Where Contraband Surfaces Legally
Most journalists focus on the supply of illegal wildlife products where the animals live, but Christy focuses on the demand countries. His strategy is to reverse-search smuggling networks by talking to people who peddle contraband "legally" at the end of the chain.  "My objective with smuggling operations is to get smugglers to tell me what they do," he said.
He cited an example of his investigation into ivory being used for religious objects in the Philippines. Among certain groups in the Philippines, there is a custom of collecting Santo Niño de Cebu (Holy Child of Cebu) figurines, whose heads and hands are made of ivory.
"This is a point where illegal contraband ivory had come to surface legally. So I became an expert in Santo Niño and used this knowledge to meet priests who were famed for collecting such figurines," Christy said, adding that it was his proficiency in the subject that led a priest to giving him contacts to ivory carvers and tips on how to smuggle an ivory Santo Niño.
7. Be Creative
"We basically asked ourselves, if this were cocaine, how would we track it?" That was how Christy came up with the idea to plant artificial elephant tusks with embedded GPS trackers in the smuggling supply chain.
Although the exercise eventually failed when the the signal disappeared after 53 days and 953 km traveled, the story changed from a straightforward crime story to a more creative one. "The thing that you do to track the smugglers can become the story. Use your imagination."
8. Appeal to Tracking Platforms and Databases
The panelists admitted that some of the best platforms for tracking ships and cargo were usually not free services, and many newsrooms may not have the resources to subscribe. However, they advised journalists to reach out and appeal to these platforms, or ask for discounts.
"Some of these platforms are sympathetic to journalists," Mendoza said. "So far I've found that they are very interested. They are proud that 'Wow, there's such a new use for our tools,' and they want to engage."
"There is a lot of open data available that an investigative journalist can use creatively to connect the dots," Segnini said. But, she reminded journalists: "You have to verify the data, it may not be 100 percent accurate."
---
For more, check out GIJN's resources on investigating supply chains and tracking ships at sea as well as Giannina Segnini's tipsheet.

Eunice Au is program coordinator with the Global Investigative Journalism Network. She was previously Malaysia correspondent for Singapore's The Straits Times and a general beat reporter for Malaysia's New Straits Times.