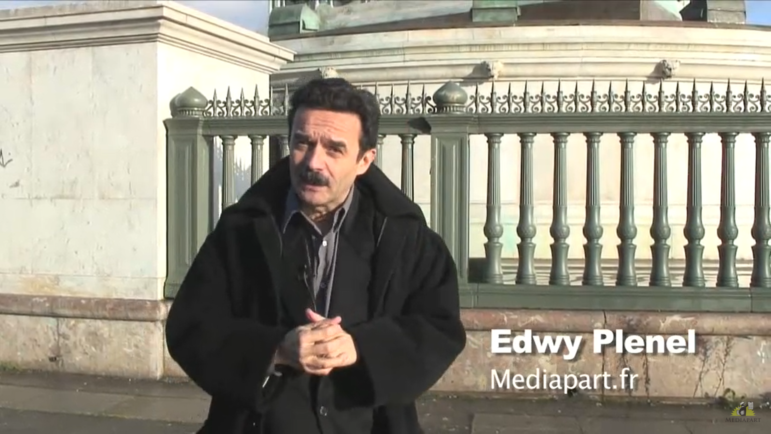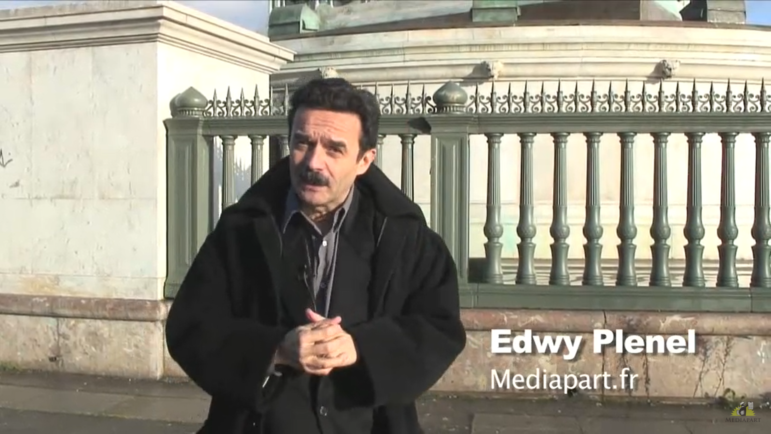 Edwy Plenel is a French political journalist and a former editor-in-chief of Le Monde. He is the president and co-founder of Mediapart, an independent, web-based investigative journal, and was a speaker at the Nov. 1 plenary session of the 12th Global Investigative Journalism Conference (#GIJC21).
Plenel, who is an icon of the French media landscape (with roughly one million followers on Twitter) spoke with GIJN's French editor Marthe Rubio after the plenary session to offer, in his own words, key advice for investigative journalists around the world. The transcript below has been translated from French and lightly edited.
1. Defend the Value of Information
When Mediapart launched in 2008, no one thought that general information could pay off online. Everyone believed that digital technology required free information. By accepting this, the media has accepted a destruction of the value of information for the benefit of entertainment, which has taken the form of the reign of opinions, the "blah" of clashes, polemics, talk shows, and partisan positions.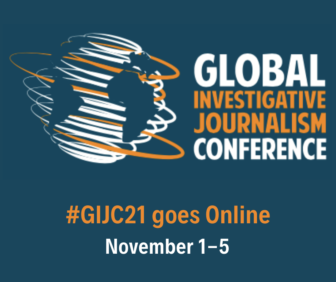 We defend the idea that quality information needs work and that this work has value. We defend that our information is useful, credible, original, and unpublished and that if readers have confidence in this information and in its independence, they can support us by subscribing. In my opinion, public interest journalism is about building a bond of trust that defends the value of information.
Information has value, so it must be supported: by subscription or by donations. I think it is a model applicable in other parts of the world. In Africa, for example, today there are payment methods made directly via telephone subscriptions, and there may be solidarity subscription methods. Many small radio stations in local languages ​​use them.
We must not give up. When we launched in France more than 10 years ago, no one thought the paid model would ever work. Everyone said: "Plenel is crazy, it will never work, information is free on the internet." Today, we are a totally profitable newspaper company, which has a higher rate of return than any other in France, without advertising, without subsidy. We live solely on the support of our subscribers. It is the same path that must be taken, by adapting to local contexts.
2. Build a Strong and Horizontal Link with Readers
Our logo is inspired by a 19th-century engraving of a newspaper seller shouting in the street to get people to buy the newspaper. By choosing this logo when we are in online media, we wanted to show that it is this tradition that must be defended, using all the weapons offered by social networks and by the digital horizontal circulation. You have to go looking for subscribers or members by "shouting" the news and having a participatory link with this audience. The digital revolution means we are no longer above this readership, we are no longer looking at them from above. We are in a much less vertical relationship and readers can question us.
This is why Mediapart was built on two legs: a paid newspaper and a free participatory club. If you support Mediapart, we offer you a platform to relay your commitments, your fights, your alerts, and discuss and challenge the newspaper. I believe that this originality is also a strength, which has made it possible to retain our readers.
This engagement presupposes specific professions. It is not enough to just do journalism to get the readers there. We also need people who retain readers, who seek them out and who understand, if they unsubscribe, why they give up. We have to do this marketing work, but remembering that we are not selling ties, fridges, or shoes. We are selling very particular goods that are useful for democracy and public debate. Fragile, rare, and necessary goods. And this is what we have to explain, promote and defend.
Today our newspaper has 120 full-time employees, but only half are journalists. The rest are computer scientists or are involved in communication, marketing, management, or the relationship with subscribers. But all are in the same culture of a content industry, content that has professional and democratic value. And it's this content that creates an independent business that can create jobs and resist attacks.
3. View All Subjects Through the Prism of the Public Interest
As our audience has grown larger, we no longer cover only financial-political affairs as we used to do at Mediapart's beginning. In selecting our story topics, our only criterion is the public interest. For example, we don't cover sports, but we investigated football leaks and showed how a sport as popular as football could have been corrupted by money. We provoked the French #Metoo movement in the political world, and in the cinema.
To be a democrat is to be radical because it is to take at the root what democracy is, and for me it is a culture that is based above all on equality. If we take this issue of equality seriously, the issues that can be addressed are very diverse: the issue of inequalities in the social hierarchy, inequalities linked to origin, sex, or gender, belief, or religion. For me, the public interest is the only valid agenda of a newspaper worthy of the name.
4. Accept Frustration
Our job is to be both Sisyphus and Cassandra. How do we move a society forward? It is not by saying: I am bringing you the solution. Because it is up to society to provide the solution. Our job is to make society think. Like a teacher who gives his students an assignment. The students are going to let this assignment make them think and they are going to progress in trying to find the solution to this problem.
We journalists do the same: we put the problem on the table. And that's the way we are Cassandra. We bring bad news. But it is said that this bad news, if we face it, will make a better democracy.
This is where Cassandra finds herself as Sisyphus, who carries his rock uphill even though it keeps falling. From this point of view, we are often a little sad and disappointed. Let me quote an activist from Burkina Faso, from a movement called the "Citizen Broom," whose revelations brought down the authoritarian regime of President [Blaise] Compaoré. He said to me: "You journalists raise the hares, but it's up to society to catch them."
We are very happy when society uses our stories to react. But there is a limit to our action: we do what we have to do, but we don't control whether society will be ready for change. This is why sometimes we have to accept a certain sadness and accept that we are not spiritual advisers, but actors in democratic life. And democratic life, it is not us who will determine it on our own.
5. Keep Questioning Yourself and Share Knowledge
Our time is a virulent and violent time, a time of democratic regression where political and economic interests do not support independence. How to resist? The answer is the collective. You have to be wary of the lone hero. The journalist is not a lonely hero, and if he becomes one, there is the risk that he will become the hero of his own story, that he provides the questions and the answers himself and that he ends up in a kind of personal hubris, even if for a good cause. The only guarantee of resistance is collective solidarity: it is the fact of not being alone. At Mediapart, this is what made us strong. In the face of hardship, slander, smear campaigns, we do not act blindly, we discuss, we reflect collectively, we question ourselves and ask ourselves whether we have done things right or wrong. But we have always faced this as part of a collective process.
I believe that when you do this risky job in a process of investigation and disclosure, the first person who should help you is the person who will reread what you have written: this is your colleague. It's the collective verification that will protect you.
We have editing processes among workmates and by journalists who validate the copy at a higher level, editors who work on the comprehension and accessibility of the text. We do internal training twice a year on press law, harassment, or sexual violence, after having published the stories that provoked the French #MeToo movement. A journal has to be what it claims to be on the inside. And that involves continual learning. One of the beauties of this job is that we are permanent autodidacts. In journalism, you always have to learn, you can't say once and for all: "I know." We always have to learn.