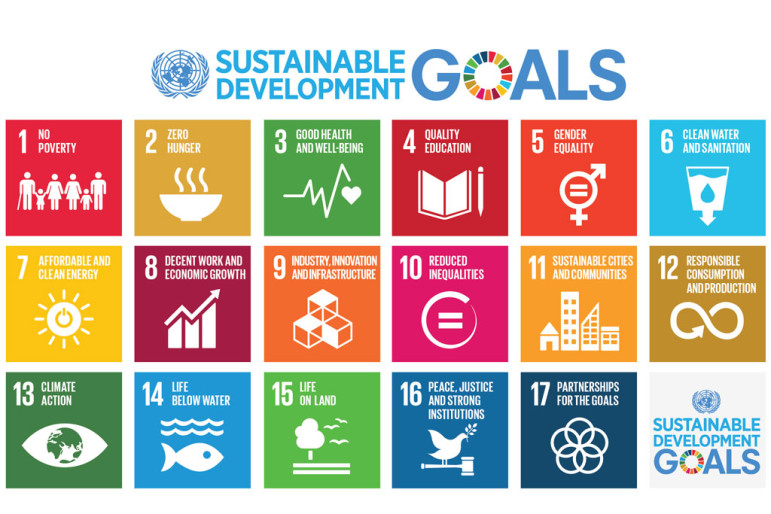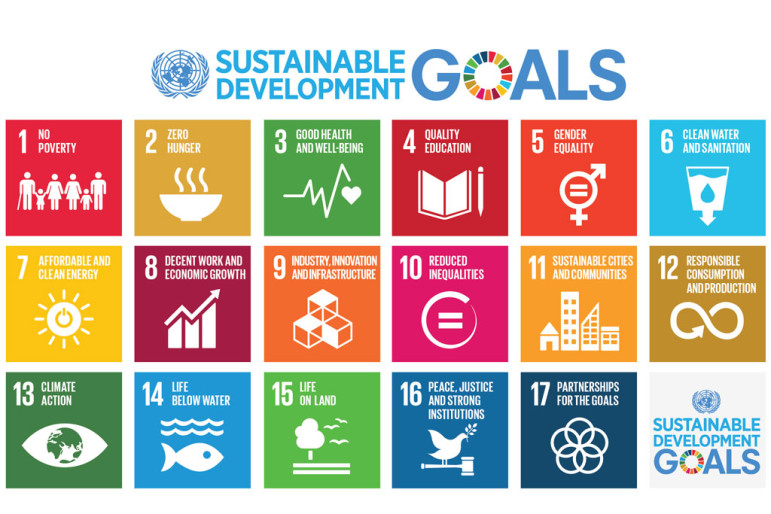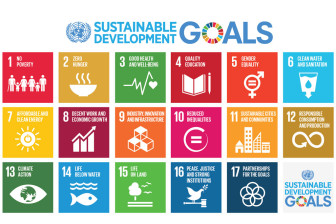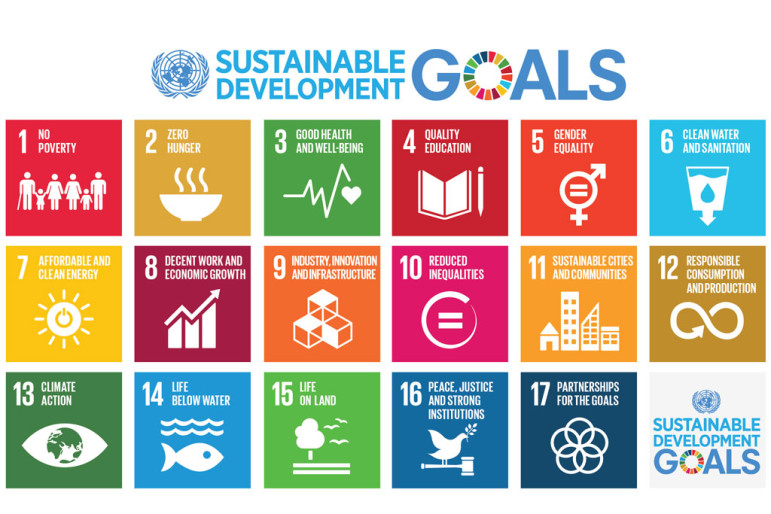 The Kingdom of Sweden was the first country to adopt legal guarantees for freedom of information and a free press. The passage in the Swedish parliament of "His Majesty's Gracious Ordinance Relating to Freedom of Writing and of the Press" in 1766 abolished censorship of books and newspapers and required authorities to provide public access to all official records.
Two and a half centuries later, the rest of the world is following Sweden's lead.On September 25, world leaders adopted the Sustainable Development Goals (SDGs) at a United Nations summit. The new SDGs, which succeed the Millennium Development Goals due to expire in 2016, commit all 193 UN member states to an ambitious development agenda by 2030.
The agenda calls for poverty eradication, environmental protection, gender equality, disease prevention, universal schooling, 'inclusive' growth, and good governance – and includes, for the first time in an international agreement of this kind, a commitment to public access to information.
The target, SDG16.10, states plainly that all countries pledge to:
"ensure public access to information and protect fundamental freedoms, in accordance with national legislation and international agreements."
This new commitment has potentially transformative implications for the free flow of information and independent media development worldwide.
Historic Agreement
The world's governments have never before jointly recognized the principle that people should have the right to all information in government hands – unless officials can show why specific information should not be public, whether for privacy or national security or other demonstrably legitimate reasons.
In turn, that requires enforcement of the right to "seek, receive and impart information, through any medium, and regardless of frontiers," as stipulated in the Universal Declaration of Human Rights and acknowledged in the new global commitment under SDG16.10 to "protect fundamental freedoms."
While more than a hundred of the UN's member states have enacted their own access to information laws, most of these laws have been passed only recently and in many countries, effective implementation has barely begun.
The operating premise of most governments historically has been that information in official hands is shared publicly only at the sovereign discretion of those same officials. With the adoption of SDG16.10, now (at least in principle) the onus is being placed on governments to proactively disclose information or to explain why certain information is not being made public. For most countries, that is a radical change from legal systems developed under centuries of monarchical and other forms of authoritarian rule.
Long-Time Coming
Even in the long-established democracies of the West, legal recognition of the public's right to information is a relatively recent development.
In the United States, despite constitutional guarantees of free speech and press freedom, it was not until 1966 that the Congress passed the U.S. Freedom of Information Act. France first ratified a similar law in 1999 while Germany took until 2005 to adopt a freedom of information act. The UK, where wide-ranging official secrets restrictions had long limited the scope of press freedom, also enacted an access to information law for the first time in 2005. Then-prime minister Tony Blair would later call the act one of the most "naive, foolish, irresponsible" of his government's initiatives. ("It is a dangerous act," Blair wrote after he left office, voicing the usually unspoken misgivings of many elected officials in countries with such laws, because, he contended, its limitations on the confidentiality of official discussions and documents are "utterly undermining of sensible government.")
Perhaps the best national model for SDG16.10 since Sweden's pioneering example can be found in South Africa, whose post-apartheid constitution of 1993 states: "Everyone has the right of access to any information held by the state; and any information that is held by another person and that is required for the exercise or protection of any rights."
That latter clause underscores the principle that "public access to information" should include access to any information relevant to people's rights, and by extension to national and global development, including information from privately held corporations and other nongovernmental sources.
The guarantee of access to information in South Africa's constitution was seen by its drafters as a necessary complement to its strong, unambiguous commitment to freedom of expression: "Everyone has the right to freedom of expression, which includes freedom of the press and other media; freedom to receive or impart information or ideas; freedom of artistic creativity; and academic freedom and freedom of scientific research."
These mutually reinforcing principles are also both recognized in SDG16.10.
Applies to All Nations
The SDGs aren't legally binding – they are, after all, only 'goals,' inherently aspirational and voluntary in nature. But the experience of the Millennium Development Goals (MDGs) shows that most countries take these global goals quite seriously, filing annual progress reports to the UN, which were then reported online, publicly and globally. Through press reports and academic monitoring and civil society vigilance, the pace of MDGs achievement became national news in most developing countries over the past 15 years.
The key difference between the SDGs and the MDGs, however, is that while the latter applied almost exclusively to developing countries, the former are designed to be universal, applying to all member countries.
And just as all countries can do better in reducing inequalities or strengthening women's rights and environmental protection, so too can all countries do more to "ensure public access to information."
For most developing countries, and for many marginalized communities in more developed economies, ensuring public access to information will require more than just legal reforms. It will also require closing the digital divide, with the ultimate goal being universal and free (or at least affordable) internet services, and ensuring the world's online information resources are open to everybody.
This objective is addressed elsewhere by the new UN goals but as an economic development imperative, not a rights-based educational and empowerment tool. Target SDG9(c) states: "Significantly increase access to information and communications technology and strive to provide universal and affordable access to the Internet in least developed countries by 2020."
Ensuring access to information will also require extensive training for independent media professionals so they can make the freedom of information requests necessary for investigative journalism, and for all areas of development reporting, including reporting on the progress of achieving the SDGs.
Journalists, along with civil society activists and academic research specialists, are among the few who will use these legal tools professionally for public-service purposes. Their experiences in trying to access information through these legal mechanisms provides the best evidence of whether the system is working in the public interest, as it should, or not.
How To Measure Access
The next challenge is to ensure that the indicators chosen by the UN to monitor SDG16.10 will actually ensure public access to information. That's not yet certain.
UN member-states still have to agree on a set of indicators to monitor the sustainable development agenda's goals and targets. This task has been assigned to a committee of member-state statisticians known as the Inter-Agency and Experts Group, or IAEG.
The IAEG will hold its next meeting in late October, with stringent restrictions on civil society participation, in contrast to its initial meeting in New York in July.
The IAEG intends to present its recommendations by the end of the year to the UN Statistical Commission, which in turn, is to agree upon a final set of official UN indicators for the SDGs at its annual meeting in March 2016.
There are strong pressures from many governments to arbitrarily limit both the number and scope of SDGs indicators, especially in the area of human rights and governance, which national statistical offices rarely measure and often consider inherently subjective and dangerously political.
Still, the aim of SDG16.10 should be to make passage and implementation of such laws a universal norm by 2030, and this should be clearly reflected in the indicators for this target. Verification of such laws is a straightforward matter of public record.
The actual implementation of such laws is also verifiable. It should be assessed as an ongoing process: All countries at all stages of development can always do better. UNESCO or some other designated UN body could provide a template for SDG 16.10 progress reports, offer technical support as requested, and publish the reports in a publicly accessible online database. Though standardized in format, these reports should recognize that the baseline for every nation is different, for a variety of socioeconomic and historical reasons.
This requires different national priorities, with different metrics, from expanding Internet access and legal reforms to systematizing the online publication of official information. These different national needs and starting points should be acknowledged in this UN reporting process.
Above all, SDG16.10 requires appropriate official UN indicators and monitoring plans.
Groups specialized in freedom of information and media, such as the Global Forum for Media Development (GFMD) where I work, Article 19 and the International Federation of Library Associations, have all argued that an indicator that specifically monitors legal provisions for 'ensuring public access to information' is essential for the achievement of SDG16.10, in keeping with the spirit as well as the literal text of this target.
Without a dedicated indicator of this kind, SDG16.10 would be functionally meaningless for most countries. As already noted, a majority of UN member states have already adopted freedom of information laws. The aim of SDG16.10 should be to make passage and implementation of access to information laws a universal norm by 2030.
The Global Forum for Media Development (GFMD) has proposed to the UN the following indicator for SDG16.10: "The adoption and implementation of legal guarantees and mechanisms ensuring public access to information, including but not limited to information relevant to each and all of the SDGs."
The GFMD proposal is similar in intent to the draft 16.10 indicator submitted to the UN Statistical Commission by UNESCO: "Number of countries that have adopted and implemented constitutional, statutory and/or policy guarantees for public access to information."
GFMD also supports the complementary inclusion of a proposed multitarget indicator for the 'protection of fundamental freedoms' under SDG 16.10, as well as an indicator specifically monitoring public access to information.
The following indicator has been proposed jointly by UNESCO, the Office of the UN High Commissioner for Human Rights, and the International Labor Organization for five SDG targets: 5.2 (violence against women), 16.1 (violence and deaths), 16.3 (rule of law), 16.6 (accountable institutions), and 16.10 (protection of fundamental freedoms): "Number of verified cases of killing, kidnapping, enforced disappearance, arbitrary detention and torture of journalists, associated media personnel, trade unionists and human rights advocates in the previous 12 months."
This makes sense. Press freedom is a prerequisite for ensuring public access to information, as SDG16.10 requires. This freedom is imperiled by unpunished reprisals against journalists and civic activists, which the UN already documents, as it should.
But as the three sponsoring UN agencies recognize, this second indicator by itself is not intended to promote or monitor open public access to information in all countries. In many countries, the free flow of information is routinely constrained without recourse to attacks against independent journalists. In some countries, there are no independent journalists at all. And even in countries with considerable freedom of expression, there are often both formal and informal barriers against the disclosure, dissemination and discussion of what should be public information.
Both indicators are essential, reflecting the two mutually reinforcing but distinct components of the SDG16.10 pledge to "ensure public access to information and protect fundamental freedoms."
Let's hope that the UN member states in the UN Statistical Commission can be persuaded to agree – and to help make the SDGs' promise of free and open information, by and for all, a new 21st century reality.
---
This story originally appeared in the GFMD News by the Global Forum for Media Development and is reprinted with permission.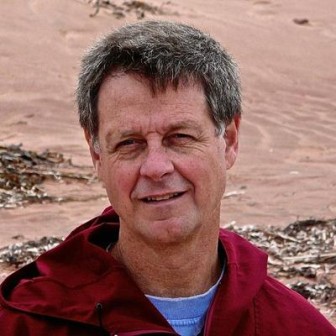 Bill Orme is the UN Representative of the Brussels-based GFMD. A former director of the Committee to Protect Journalists and correspondent in the Middle East and Latin America for The New York Times, the Los Angeles Times, and The Economist, Bill served over the past decade as spokesman for the UN Development Programme and an adviser on media projects in Africa for the Gates Foundation and the UN Peacebuilding Office. @billorme