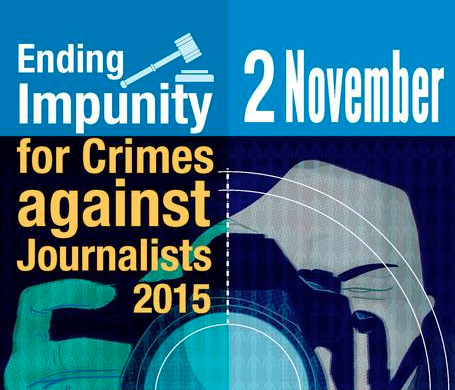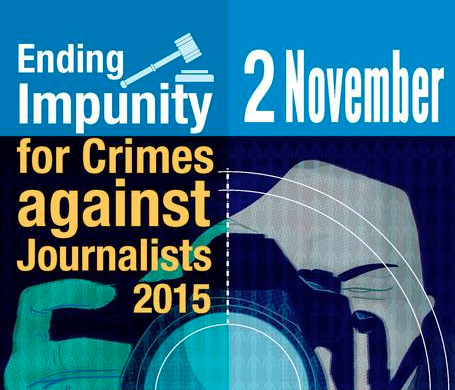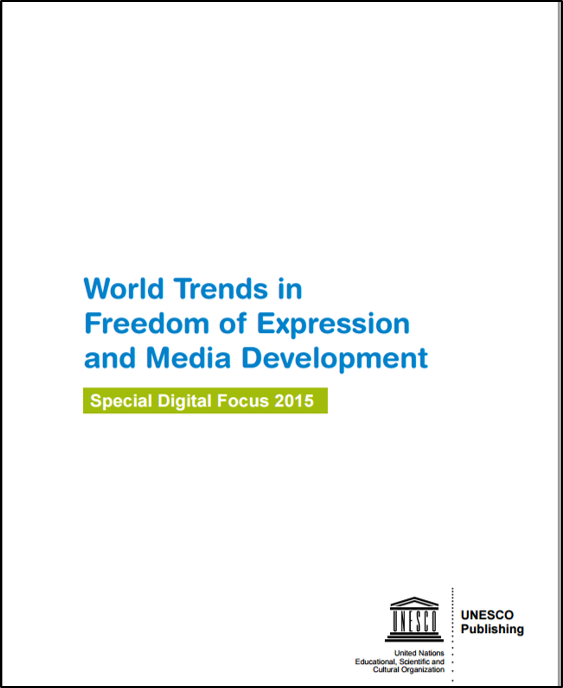 On the occasion of International Day to End Impunity for Crimes against Journalists, UNESCO is releasing a new study today, World Trends In Freedom of Expression and Media Development. Of particular note is the chapter Protecting Journalism Sources in the Digital Age. We are reprinting below that section's key findings and recommendations, which add another important voice calling for stronger measures to protect sources. 
---
KEY FINDINGS AND RECOMMENDATIONS
1. 84 UNESCO Member States out of 121 studied (69 per cent) for this report demonstrated noteworthy developments, mainly with negative impact, concerning journalistic source protection between 2007 and mid-2015.
2. The issue of source protection has come to intersect with the issues of mass surveillance, targeted surveillance, data retention, the spill-over effects of anti-terrorism/national security legislation, and the role of third party internet companies known as 'intermediaries'.
3. Legal and regulatory protections for journalists' sources are increasingly at risk of
erosion, restriction and compromise.
4. Without substantial strengthening of legal protections and limitations on surveillance and data retention, investigative journalism that relies on confidential sources will be difficult to sustain in the digital era, and reporting in many other cases will encounter inhibitions on the part of potential sources.
5. Transparency and accountability regarding both mass and targeted surveillance, and data retention, are critically important if confidential sources are to be able to continue to confidently make contact with journalists.
6. Individual states face a need to introduce or update source protection laws.
7. It is recommended to define "acts of journalism," as distinct from the role of "journalists," in determining who can benefit from source protection laws.
8. To optimise benefits, source protection laws should be strengthened in tandem with legal protections extended to whistle-blowers, who constitute a significant set of confidential journalistic sources.
9. Source protection laws need to cover journalistic processes and communications with confidential sources – including telephone calls, social media, and emails – along with published journalism that depends on confidential sources.
10. Journalists are increasingly adapting their practice in an effort to partially shield their sources from exposure, but threats to anonymity and encryption undermine these adaptations.
11. The financial cost of the digital era source protection threat is very significant (in terms of digital security tools, training, and legal advice), as is its impact on the production and scope of investigative journalism based on confidential sources.
12. There is a need to educate journalists and civil society actors in digital safety.
13. Journalists and others who rely on confidential sources to report in the public interest may need to train their sources in secure methods of contact and information-sharing.