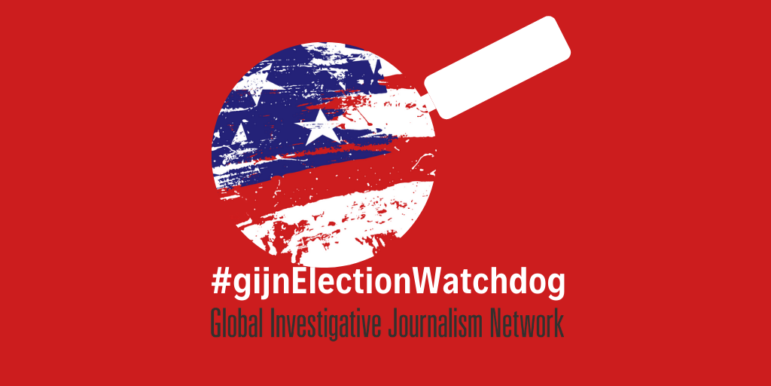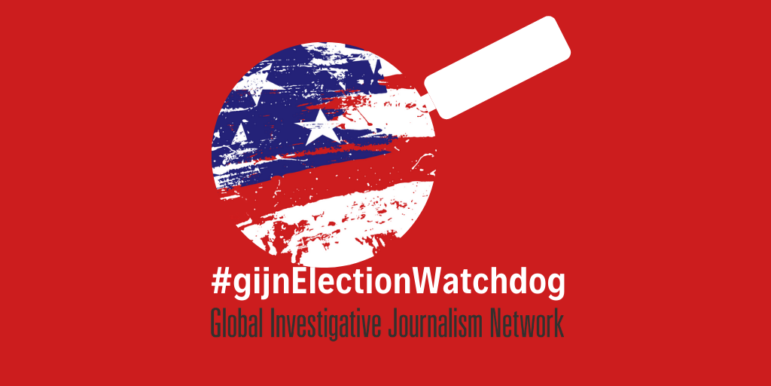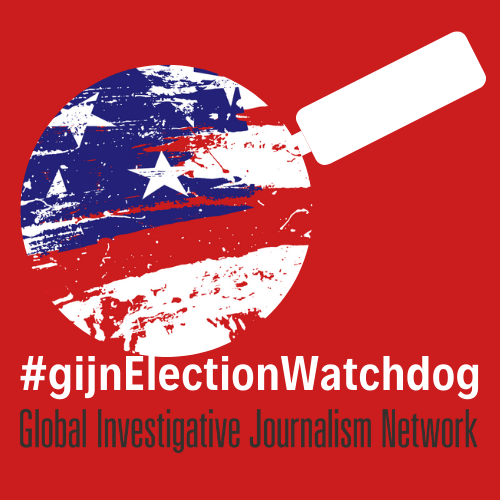 In week four of GIJN's project to arm US reporters with tools for the toughest election stories, #gijnElectionWatchdog shared a dataset of Electoral College electors in swing states, tools for exposing deepfake videos, an app to combat online harassment of female reporters, and key tips for impact in a low-trust landscape.
Here are highlights from our daily Twitter feed:
The "nightmare scenario" dataset: On September 23, an article in The Atlantic sounded the alarm on newly plausible scenarios for a stolen election, and showed that some GOP strategists had discussed replacing Electoral College electors in friendly swing states to contradict voters' balloted choice. Recognizing that reporters may suddenly need to know who these traditionally symbolic people are later in November, Journalist's Resource Senior Editor Clark Merrefield used public records, including presidential nomination papers, to compile a list of the names of all electors for 12 swing states (see Excel file). Merrefield excludes elector addresses out of respect for privacy and safety, and is awaiting elector names for Pennsylvania.
New deepfake detectors: Deepfake disinformation videos are "the hurricane that hasn't yet hit" the election, says PolitiFact founder Bill Adair – but selectively edited cheapfake videos are already a major disinformation threat. Since videos are a series of images, plugins like InVid can help expose faked clips. But try the new Microsoft Video Authenticator to combat sophisticated deepfakes. For tough cases that need multiple detection mechanisms, contact the researchers at RIT's Global Cybersecurity Institute for limited access to their DeFake tool, still under development.
Data short cuts: For time-pressed election reporters, Maggie Farley, a journalist trainer with the Google News Initiative, recommends short-cut tools like these: Dataset Search, which filters only for datasets; Who Tweeted It First, to identify the origin of viral posts; Google Public Data Explorer, which roams records internationally, and includes custom visualization tools; cheat sheets for search refinements in the right hand margin under Google's Advanced Search; and this little-known, super-quick verification feature: simply right click on images and click "Search Google for image," and previous uploads and data involving the image will appear. Search for what voters are searching for — and sudden accelerations of interest — under g.co/trends.
Be loud, and personal, with explainers: Yes, trust in news is down in a polarized electorate, and  46% of Americans believe journalists rarely care about them. But 73% still believe journalism's watchdog role is important. So the sweet spot for having impact could lie in explaining why you're publishing the investigation. Lynn Walsh, assistant director at Trusting News, suggests that reporters embed "Why/How we reported this" boxes directly and prominently in the body of investigative election stories. Consider candid, personalized video clip explainers from the reporter as well.
---

Rowan Philp is a reporter for GIJN. He was formerly chief reporter for South Africa's Sunday Times. As a foreign correspondent, he has reported on news, politics, corruption, and conflict from more than two dozen countries around the world.