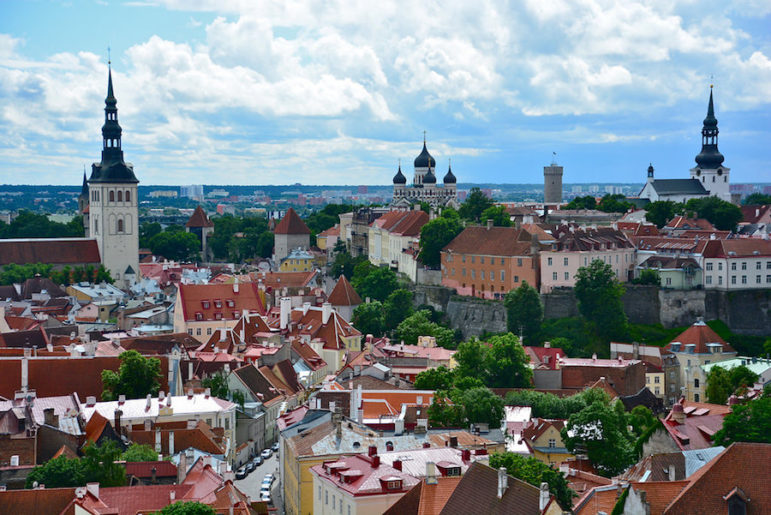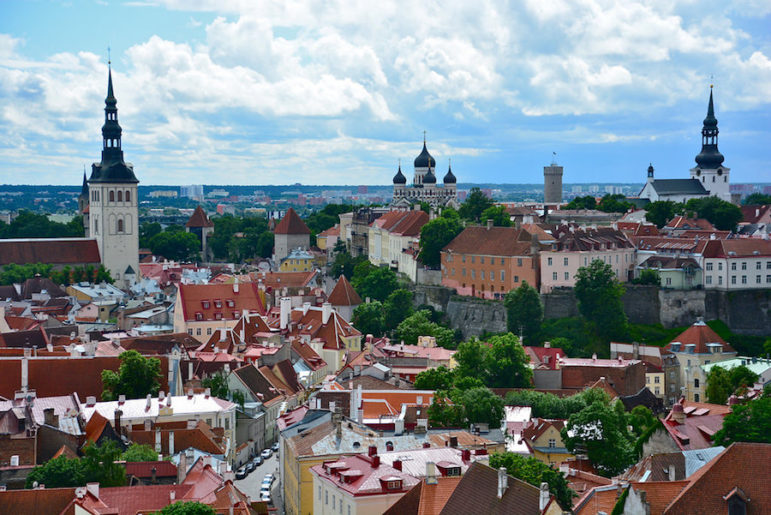 Tallin, Estonia. Photo: Flickr / Alejandro
Following decades of occupation, the Baltic countries gained independence after the Soviet Union collapsed in 1991. With their western edges on the Baltic Sea and their northern and southern points sandwiched between Eastern Europe and Russia, Lithuania, Latvia and Estonia are EU and NATO members that have shown encouraging progress with economic and democratic reforms. And, even with large Russian-speaking populations situated smack in the middle of the Russian-funded propaganda and disinformation zone, the countries are showing rigorous development in investigative reporting, which has grown in popularity since Russia's 2014 invasion into Ukraine.
The growing demand in the region was underscored during a week of visits and meetings with investigative journalists in the country capitals of Vilnius, Riga and Tallinn as part of a study tour I was invited on as an investigative reporting trainer and media expert by the International Foundation for Electoral Systems. (Editor's Note: While author Oleg Khomenok is a GIJN board member, his review did not involve GIJN.)
Interestingly, I found that all of the public broadcasters in the Baltics had their own investigative projects which all received top TV ratings and were all leading in online news views. It should be noted that the number of investigative reporters in the Baltic states are not limited just to the projects listed below; there are many investigators who work alone and publish their work in the local media and various online platforms.
Lithuania
LRT Tyrimai, an investigative program on Lithuania's public television, LRT, was launched in August 2018. About 10% of all Lithuanian viewers tune in for each segment. A recent example of their work is an investigation into how Lithuanian companies bypassed EU sanctions against Russia following Crimea's annexation.
Editor Indre Makaraityte describes the process of presenting and promoting the results of an investigation on its release date:
7:00 a.m.: The multimedia version is posted online, and links to the piece are posted on social media.
7:10 a.m.: A radio interview with the lead investigator is broadcast. The interview also includes a 45-second audio story about the results of the investigation, with references to the news site and video. This is repeated hourly on the radio news program.
7:15 a.m.: A short video of up to 90 seconds airs on public television.
2:15 p.m.: A six-to-seven-minute video is broadcast on the show "Good Afternoon, Lithuania!" in which the investigator presents the issues in studio. If there is a reaction from those involved or if the topic concerns politicians, they are invited to the studio where they answer the presenter's questions.
8:30 p.m.: A three-and-a-half minute video segment is broadcast on the evening news.
This is how, says Makaraityte, the viewer receives information about new investigations via different channels, in various formats and through diverse platforms.
Meanwhile, 15 Min is hosted on a commercial news website that also has an in-house investigative unit. Their stories run the gamut, from corruption and abuse of power to social problems. Their journalists were part of the Panama Papers and Paradise Papers projects, and the investigations unit editor, Šarūnas Černiauskas, is a member of the International Consortium of Investigative Journalists.
Latvia
Latvia's public broadcaster, Latvijas Televizija, has two investigative projects. De Facto is a weekly program that focuses mainly on politics, uncovering corruption and abuse of power. The program's format is four to five short segments, which are presented in studio.
Meanwhile Aizliegtais Paņēmiens — which translates roughly as "Prohibited Methods" — is a weekly 50-minute program specializing in undercover and experimental reporting. The program consists of 30-to-35-minute segments, which are shown in the studio and followed by the presenter and the person of interest or public official discussing the issues revealed by the investigation. The project has been on air since 2014, and releases about 40 reports annually.
According to project editor Guntis Bojars, their topics range from consumer to social issues, including stories about analyzing the quality of drinking water and the toxicity of flowers sold in Riga. So far, the investigation with the most impact was a story on tax manipulation and the permit process for opening a new business. For six months, journalists attempted to open a bistro, and revealed who — and how much — they had to bribe in order for the business to move forward. The journalists also looked into how these businesses attempt to hide their taxes. The reporters' work resulted in a five-segment series.
Another television project, Nekā Personīga ("Nothing Personal"), is a 50-minute program broadcast by a commercial television station that has created some competition for the public broadcaster's investigative projects. The program consists of several segments that are presented in studio. Here is an example of a story about the upcoming purchase of Latvia's PrivatBank.
The Baltic Center for Investigative Journalism, re:baltica, publishes pieces in three languages, and is perhaps the most well-known and respected investigative agency in the region; it's a member of several international organizations including GIJN, ICIJ and the Organized Crime and Corruption Reporting Project. Editor Sanita Jemberga and founder Inga Springe say the Center covers investigative topics in all Baltic states, and actively cooperates with OCCRP to investigate money laundering and international organized crime and corruption. A recent investigation into the Latvian education system resulted in a series that revealed inequality in access to education and the reasons for the poor quality of education.
Estonia
There are two investigative projects on Estonia's public broadcaster, EER, presented in Estonian and Russian, called Pealtnägija ("Witness") and Insight.
Pealtnägija is a 50-minute program with one or two segments presented in documentary format, although the length can be increased if the producers find a pressing or important topic which requires more time to present.
Project editor Mihkel Kärmas says it is the highest rated show on Estonian TV, with up to 200,000 viewers per show. On average, a segment takes two to three weeks to prepare, but there are investigations that have been conducted for nearly a year — an issue which, says Kärmas, often had to do with negotiations with sources who do not want to be shown on TV but are key witnesses.
Meanwhile, Insight is a weekly 24-minute investigative project presented in Russian. As a rule, the program consists of two segments and is presented by Dmitri Pastukhov. Investigative topics range from social issues to corruption and crime, and include a recent investigation concerning Ukraine and occupied Crimea about how Estonian travel agencies sold tours to Crimea, bypassing EU sanctions for four years right under the noses of local law enforcement agencies.
The independent state of investigative reporting projects and unbiased and professional reporting in all Baltic countries is underscored by having these kinds of programs on public television. It means taxpayers are demanding and expecting reliable and professional coverage of important social issues. This, alongside the nonprofit investigative reporting centers in the region, is further supporting a culture of independence from political and financial oligarchic groups that are very common in the post-Soviet countries.
---
Full disclosure: The study tour was organized by the International Foundation for Election Systems with financial support by the US Agency for International Development and UK Aid Direct. This story reflects the opinion of the author and is independent of its sponsor.

Oleg Khomenok is a GIJN board member and a senior media adviser at Internews. He has over 25 years of experience in journalism and media education. Over the past decade, he has trained journalists on investigative techniques and strategies in Ukraine, Russia, Belarus, Moldova and other countries of the Caucasus and Central Asia.