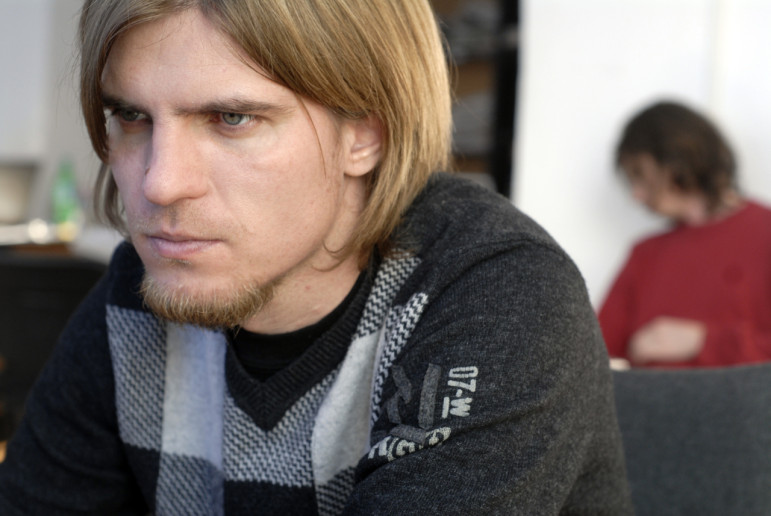 Paul Radu (@IDashboard) has worked as an investigative reporter, editor, and trainer for the past 15 years in Eastern Europe as well as in Asia, Africa, Latin America and North America. He is the co-founder of the Organized Crime and Corruption Reporting Project, a network of investigative reporting centers in Eastern Europe, and of the Rise Project, a community of investigative reporters, hackers, and visual artists in his native Romania.
Radu is an early practitioner of cross-border reporting, pioneering some of the early multi-country projects with ICIJ and OCCRP. He has developed tools such as the Investigative Dashboard and Visual Investigative Scenarios that are used by journalists to follow the money across borders or to map and visualize corruption and organized crime.

Paul Radu has also authored or contributed to handbooks such as Follow the Money-A Digital Guide to Tracking Corruption and the Data Journalism Handbook. There is more about Paul's work here.
As a candidate for the new board in GIJN, he says:
I've been working with fellow investigative reporters from four continents for the past 15 years. I have built and coordinated cross-border investigative teams that exposed high level, transnational corruption and organized crime, and I have trained and learned from journalists all over the world.

I believe in sharing information and in building tools that help investigative reporters fight the corrupt and the powerful. I believe in cooperating with hackers, with visual artists and with everybody that can help expose wrongdoing. I believe in the potential of the global investigative journalism movement to not only expose wrongdoing, but to also prevent crime and corruption from happening.

I'm running now for a board position in order to promote an increased use of advanced investigative techniques and of technology that will enable cross border investigative teams to seek, analyze, and present information.

I believe the global movement should also be focused on helping grassroots organizations develop as, in my opinion, good cross-border collaboration is most effective when local organizations are strong.

I hope my small contribution to the Lillehammer GIJC 15 will help advance some of the goals I previously iterated.