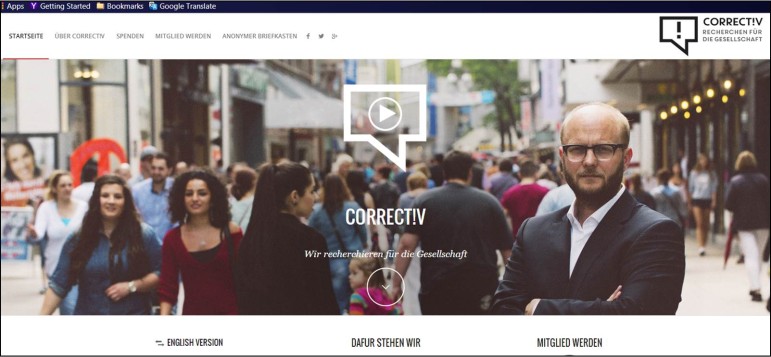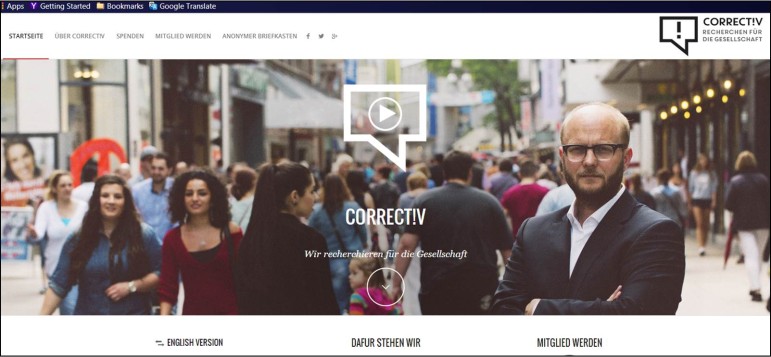 New German Investigative Reporting Center Launches with $4 Million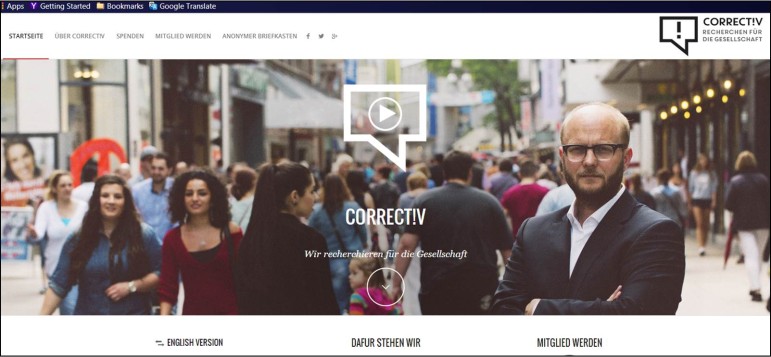 Germany has its first non-profit investigative newsroom. CORRECT!V is being launched today by a group of prominent German journalists, with the aim of focusing on hard-hitting, innovative journalism. And because the new team's investigations will have an international scope, most of CORRECT!V's work will be published in both German and English.
The start of CORRECT!V has been made possible by a generous donation from the Brost Foundation. As the project's initital funder, the foundation will provide CORRECT!V with one million euros a year ($1,35 million) for each of the first three years.
The Brost Foundation builds upon a rich past. Erich Brost founded the German newspaper Westdeutsche Allgemeine Zeitung (WAZ-Group) after returning to Germany from World-War-II exile. He and his wife Anneliese rank among the most influential publishers in German history with more than a dozen newspapers, magazines, radio stations, and tv channels. They have left behind a number of foundations, including the Brost Foundation, which Anneliese Brost provided with a capital of 300 million euros.
In a statement Brost Foundation director, former Chief of Staff in the Federal Chancellery and CEO of WAZ-Group, Bodo Hombach, welcomed the launch of CORRECT!V: "We are pleased that the Brost legacy now helps to build a bridge into the future by funding the first non-profit investigative newsroom in Germany."
CORRECT!V's work will focus on topics that directly affect people's lives: education, healthcare, the environment, sports, business, and politics. CORRECT!V will push for data-driven investigations and will make heavy use of freedom of information laws to broaden transparency. CORRECT!V wants to help citizens to find the information they need to participate in democracy. Therefore the new outlet will also help teach people how to use investigative journalism.
CORRECT!V aims to promote affordable investigative journalism for every media, whether website, newspaper, radio or TV. Therefore, CORRECT!V will cooperate with traditional media outlets to publish its stories. It will also publish stories on its own website correctiv.org and allow other newsrooms to republish CORRECT!V's stories for free.
The headquarters will be in Essen with an additional office in Berlin.
CORRECT!V starts with five journalists and programmers. Founding CEO and editor-in-chief is David Schraven. He is the former head of the investigative unit of the biggest German regional paper Funke Mediengruppe. Schraven is a seasoned, award-winning investigative journalist and treasurer of GIJN-member Netzwerk Recherche, the German association of investigative journalists.
Interested in more? You can contact CORRECT!V here: