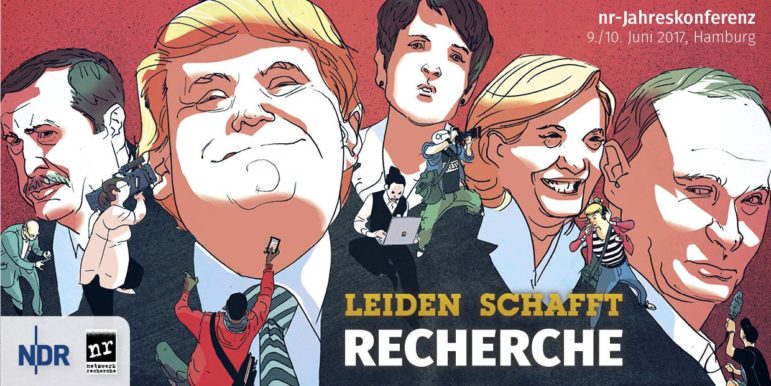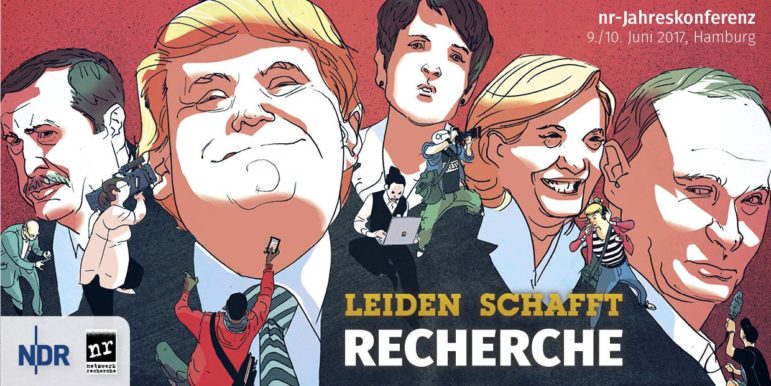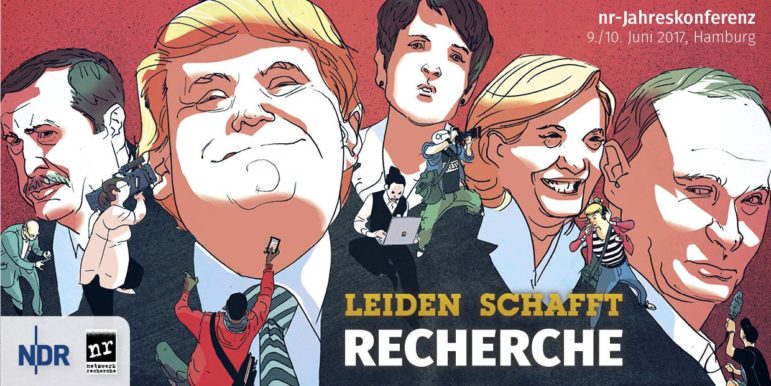 Nearly 900 journalists attended the annual conference of GIJN member Netzwerk Recherche, the German association of investigative journalists, held on June 9 and 10 in Hamburg. It was the organization's 16th conference and took place at the television studios of NDR, the Northern German Broadcasting company.
Over the 136 conference sessions, participants had the opportunity to learn from and hold discussions with 270 speakers and trainers. The sessions included data journalism seminars; documentary film classes; basic training on in-depth research; debates about "fake news," press freedom and the credibility crisis of media; as well as workshops about non-profit journalism funding, local journalism, research grants and many other topics.
Thanks to speakers and guests from Asia, America, Africa and other European countries, the conference offered a closer look at research methods and the situation of journalists in other regions of the world. There was an introduction to the open source investigations of Bellingcat by Hadi Al Khatib and Christiaan Triebert, a workshop on how the Voice of San Diego was started by editor-in-chief Scott Lewis, cross-border journalism workshops by Syed Nazakat from the Centre for Investigative Journalism India and Brigitte Alfter from Journalismfund.eu, and a talk about undercover investigations in Ghana with Anas Aremeyaw Anas, hosted by another GIJN member Interlink Academy.
To see the schedule as well as videos and tipsheets, go to http://nrch.de/nr17.
---
Günter Bartsch is managing director of Netzwerk Recherche, Germany's nonprofit association of investigative journalists founded in 2001. The organization seeks to improve the quality of media coverage using investigative journalism methods.