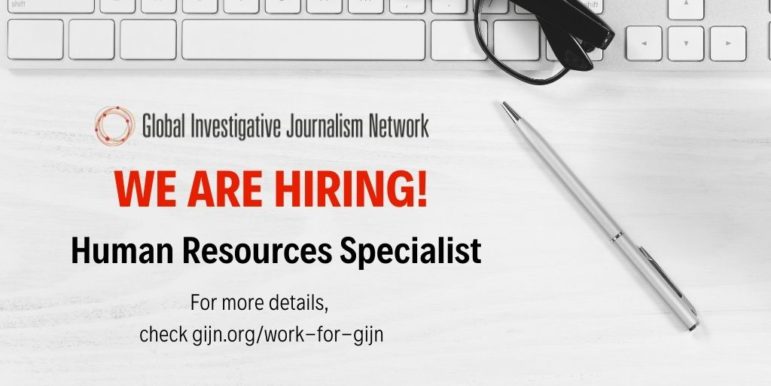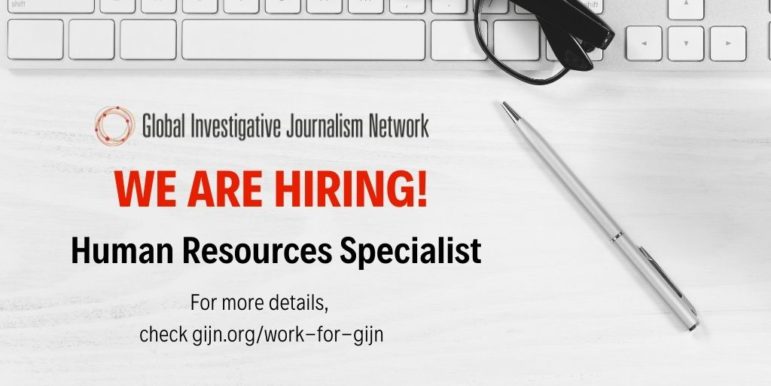 Position: Human Resources Specialist
Global Investigative Journalism Network
This job is now closed.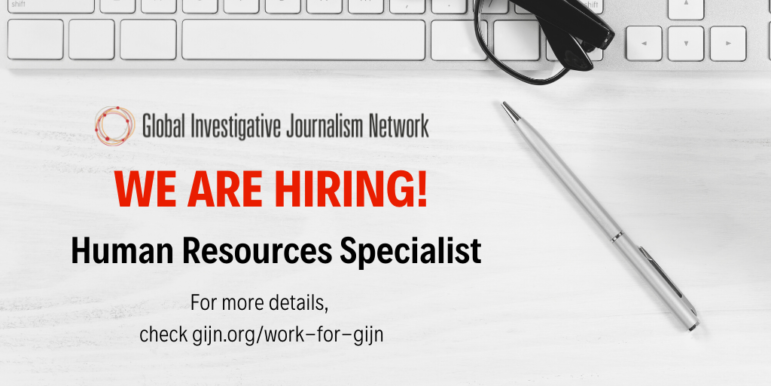 GIJN, a dynamic journalism nonprofit, is looking for a human resources specialist. This is a full-time, remote position.
GIJN is an association of 227 organizations in 88 countries dedicated to strengthening and advancing investigative journalism around the world. This is a unique chance to be at the center of the global hub servicing the world's investigative journalists at a time of unprecedented opportunities and challenges. You'll work with a committed international team, helping to spread worldwide the latest tools and techniques about quality investigative and data journalism.
We're a distributed nonprofit; the successful candidate can be based anywhere with a strong broadband connection. GIJN is staffed by a unique multicultural team in more than 20 countries. You'll work in a collaborative network that is having impact every day on the front lines of journalism.
Applicants must have a Bachelor's degree or equivalent with training in human resources or related areas, and at least three years of experience working in human resources management at a US nonprofit organization. This position reports to the GIJN business manager.
Responsibilities and Duties:
Assist in recruitment of employees and contractors;
Help manage onboarding of new employees and contractors;
Delist employees;
Advise staff on compensation, benefits, and bonuses;
Track sick days, vacation days, leave;
Advise staff on setting goals and meeting performance standards;
Ensure that evaluations are handled in a timely and effective way;
Assist in internal training and professional development of staff;
Help monitor and support diversity, equity, inclusion, and a collaborative, supportive work environment;
Update and renew contracts;
Provide strategic recommendations to the director, deputy director and business manager on recruitment, retention, and staff development.
Knowledge, Skills and Experience:
Bachelor's degree or equivalent with training in human resources or related areas;
At least three years of experience in human resources or related areas at a US nonprofit organization, and familiarity with US laws, regulations and standards;
Experience working independently, including prioritizing and follow-through on tasks with limited supervision;
Experience with confidential information such as HR records;
Highly organized with attention to detail;
Ability to work effectively in a distributed organization that operates largely online;
Ability to work effectively in a cross-cultural environment with staff from around the world;
Commitment to diversity, equity and inclusion goals
Location: Flexible. GIJN is a virtual nonprofit. You'll need good, dependable broadband.
Salary: We're a nonprofit but we pay a living wage. Salary will depend on your experience and location.
Note: GIJN is a strong believer in diversity and welcomes applicants regardless of race, color, creed, religion, gender, sexual orientation, national origin, ancestry, citizenship status, or disability.
To apply, fill in this form.