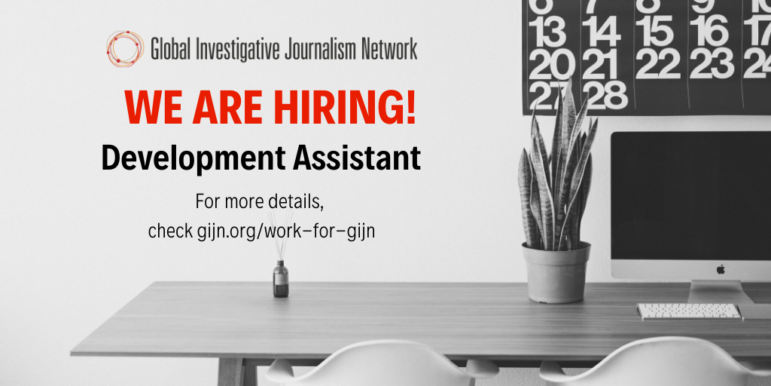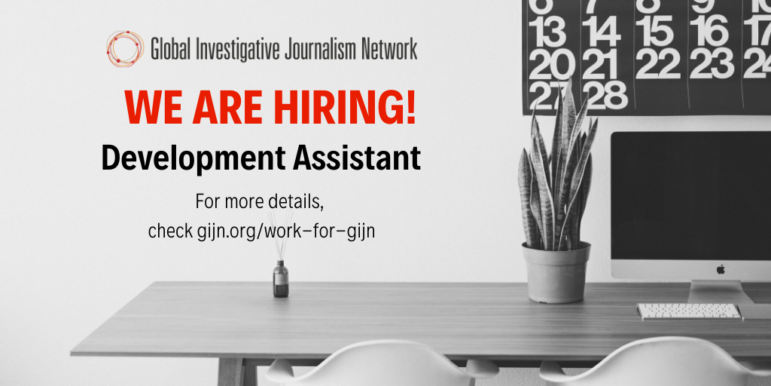 Position: Development Assistant, Global Investigative Journalism Network
Deadline: July 31, 2021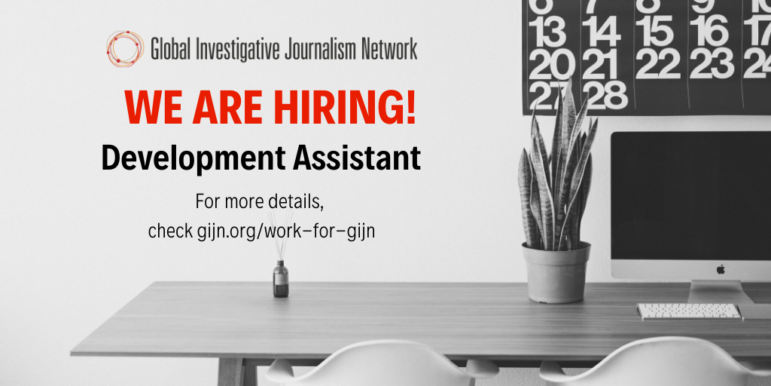 The Global Investigative Journalism Network, a fast-growing nonprofit, seeks to hire a Development Assistant to jointly support the work of GIJN's Executive Director and Development Director. The position is full time.
GIJN is an international association of nonprofit organizations that supports training, capacity-building, and sharing of information among investigative and data journalists.
It is staffed by an extraordinary 30-person multicultural team based in 15 countries. You'll work in a collaborative network that is having impact every day on the front lines of journalism.
Your job will be to assist the Development Director in fundraising and the Executive Director in administrative tasks. This is an ideal entry-level position for a staffer to learn essential development functions for foundation fundraising and the landscape of independent, watchdog media.
Knowledge, Skills and Background:
A self-starting, curious learner;
Knowledge of nonprofit media, international affairs, and investigative journalism;
A clear and well-organized writer with attention to detail;
Fluent English;
Strong organizational skills, with the ability to meet deadlines;
Ability to use digital platforms for communication and collaboration;
Ability to work effectively in a cross-cultural environment and with partners from around the world;
A bachelor's degree or higher;
Skills at graphic design a plus;
Command of foreign languages a plus.
Job functions will include:
Schedule management and meeting/call logistics;
Portfolio and timeline management for grant deliverables;
Maintain donor update calendar and help draft/finalize donor newsletters;
Conduct donor research as needed;
Help draft correspondence and initial drafts of reports/concept papers;
Graphic and multimedia design for management and fundraising purposes.
Salary: We're a nonprofit but we pay a living wage. Salary will depend on your experience.
Location: The successful candidate should be based in the United States.
Note: GIJN is a strong believer in diversity and welcomes applicants regardless of race, color, creed, religion, gender, sexual orientation, national origin, ancestry, citizenship status, or disability.
Check out GIJN's other available positions.
To apply, please fill this form.