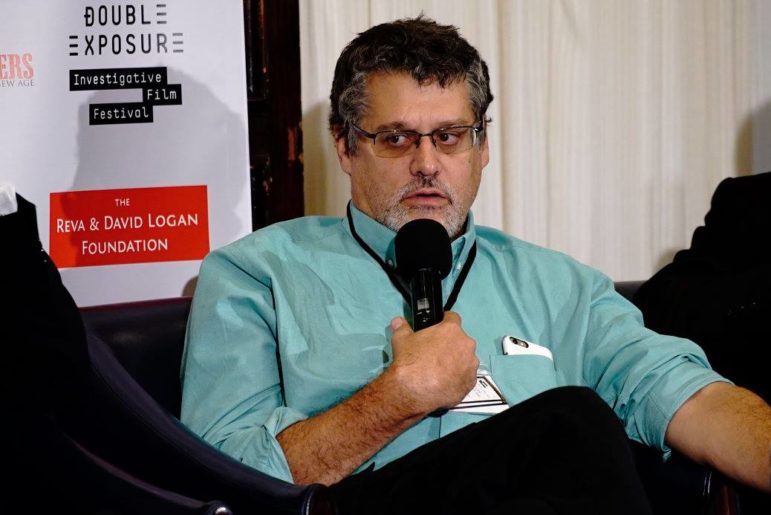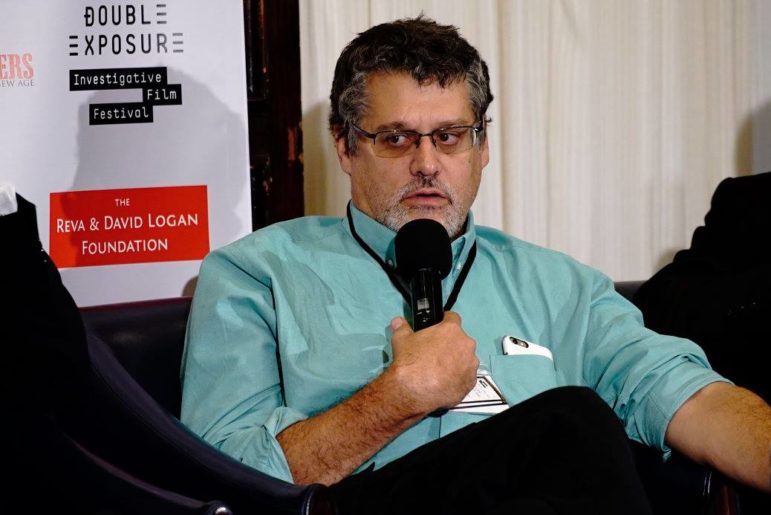 Simpson: "We threw a line in the water and Moby Dick came back." Credit: DX Investigative Film Festival.
When Glenn Simpson was an investigative reporter for the Wall Street Journal, he was among the best in the business in following dirty money and piecing together complex laundering operations. Simpson co-founded a private investigative firm in Washington, D.C., Fusion GPS, staffed entirely by former journalists. The group ended up with a contract to poke into the more shadowy corners of then-candidate Donald Trump. Out of that came the now-infamous Steele Dossier, based on Russian sources, raising serious questions about Trump, money laundering and undue influence by Moscow.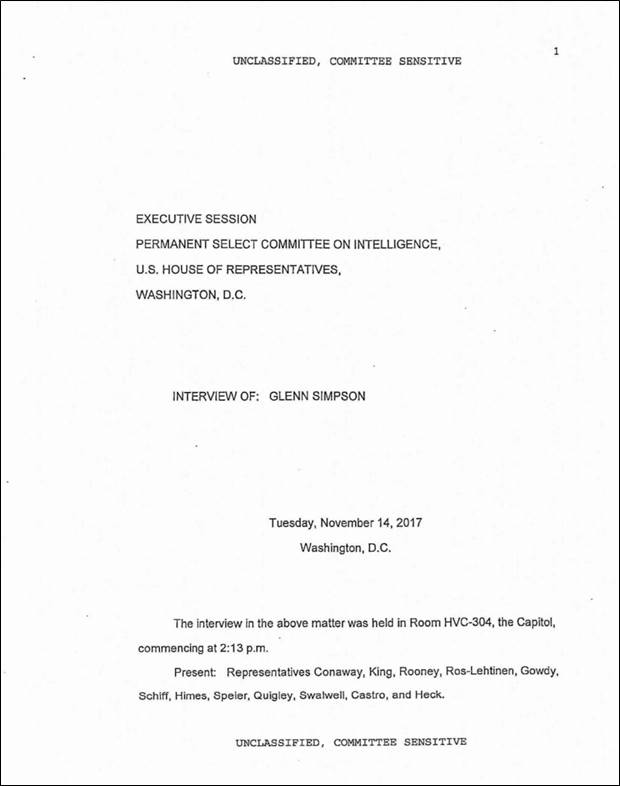 Now the US House of Representatives Intelligence Committee has released Simpson's Congressional testimony on his firm's role. The 184-page transcript is a case study in investigative methodology, showing how the firm tracked Trump's far-flung investments and Russian ties using interviews, public records, and smart detective work.
"It was an open-ended look at Donald Trump's business career and hls litigation history and his relationships with questionable people, how much he was really worth, how he ran his casinos, what kind of performance he had in other lines of work," Simpson testified ."It was a very broad unfocused look, which is the way we do our business."
How does one start to investigate someone like Trump? "It starts with literature review. We obtain all the books we can on a subject and order them all, you know, used from Amazon, and all the newspaper articles, all the court records, all the public records you can lay your hands on. And only after you've digested all that information do you start to figure out, you know, where to focus your inquiries."
"A lot of what we do is gather facts," he explained to members of Congress. "And sometimes facts are provable facts; sometimes facts are established facts; sometimes they're allegations, factual allegations. So we do all of the above. When you gather up lawsuit information, for example, you have two sides making factual allegations against each other; and what's important is that you have a reliable, credible basis for your information."
"We began to develop more specific lines of inquiry. So they would be — so the things that we started looking at specifically were a lot of Mr. Trump's overseas business deals, his history with regard to tax disputes. We were very interested in things like his clothing line and where his — you know, he — I can't remember exactly when this came up, but we gradually figured out that he — while he was running on a platform of economic nationalism that he's outsourced his clothing line to developing countries. So we were interested in the labor practices around his factories."
The team found a series of connections to organized crime — Italian and then Russian —  and began following the money. "We also increasingly saw that Mr. Trump's business career had evolved over the prior decade into a lot of projects in overseas places, particularly in the former Soviet Union, that were very opaque, and that he had made a number of trips to Russia, but said he'd never done a business deal there. And I found that mysterious."
To dig into the Russia connections, Simpson brought in Chris Steele, a retired officer of the UK's MI6 intelligence service who had run its Russia section. "I do mostly public records and we don't do much interviewing," Simpson explained. "But I'm familiar with how his work is done. And generally, you have a network of sources who live in or came from the place that you're interested in. So, you know, generally speaking, you would have — you would run a network of sub-sources or subcontractors who travel around and gather information for you…
"Evaluating human intelligence is not the same thing as looking at documents. And so it's a much trickier process and the thresholds are different. And so what you're really trying to do, which is kind of like interviewing in journalism, is figure out whether there's
reason to think that what's being said is credible. And so we did a lot of that…"
The team followed Trump's deals to Moscow, Miami, Panama and worldwide. What they found on Trump's ties to Moscow so troubled Steele that he went to the FBI.
In the end, even the veteran Simpson was surprised at what they found.
"I investigate business stuff and financial crime and corruption and those kind of things," he reflected at the end of the seven-hour testimony. "That's my gig… You know, we threw a line in the water and Moby Dick came back…"