COME JOIN THE WORLD'S BEST INVESTIGATIVE JOURNALISTS — IN RIO! — OCT. 12-15, 2013
Highlights | Awards | Who's Coming | Become A Sponsor | Partners
Registration | Venue | Transportation | Hotels | Security | Visas | Contact |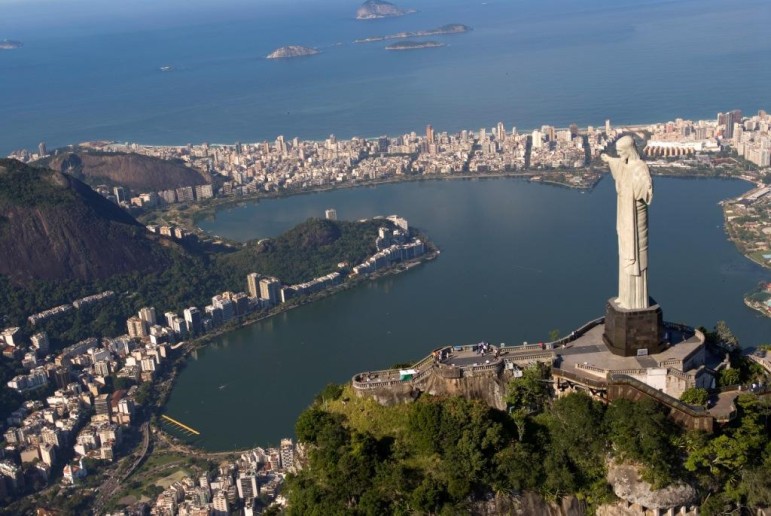 It's time again. Every two years since 2001, the world's investigative journalism community has joined together in a different city, and the results have been extraordinary. We've spread investigative reporting and data journalism around the world, sparked the creation of dozens of investigative reporting centers, and led to hundreds of great stories and collaborations.
This year, for our eighth gathering, we're holding the Global Investigative Journalism Conference for the first time in the southern hemisphere, in extraordinary Rio de Janeiro. What's more, we're combining the GIJC with two other seminal events in international muckraking: Latin America's annual COLPIN conference on investigative reporting, and the national congress of ABRAJI, Brazil's investigative journalism association. The result promises to be the largest ever international gathering of investigative journalists. Rosental Calmon Alves, director of the Knight Center for Journalism in the Americas, calls the coming conference the "World Cup of Investigative Journalism."
Here's a quick guide on what to expect:
CONFERENCE HIGHLIGHTS
More than 100 panels, workshops, and seminars on new trends and tools in investigative and data journalism, digital and physical security, and such topics as offshore tax havens, extractive industries, and climate change.
Nearly 40 data journalism sessions on spreadsheet skills, data visualization, mapping, database managers, tracking social media, statistics, network analysis, text mining, web scraping, and cleaning data;
Four tracks on corruption and organized crime, the environment and resources, sports, and data;
A hackathon that will focus programmers on apps that meet the needs of investigative reporters;
Collaboration workshops designed to link up journalists with stories, data, and colleagues worldwide;
An ICIJ workshop with its Offshore Secrets database, the unveiling of Investigative Dashboard 2.0 by OCCRP and Google, and nonprofit sustainability training by the Investigative News Network.
Announcement of the Global Shining Light Award, Daniel Pearl Investigative Journalism Award, and Latin American Investigative Journalism Awards.
ATTENTION SPONSORS!
Interested in helping sponsor the GIJC? Here's a chance to reach and support the "special forces" of journalism around the world – the reporters, editors, and programmers who are on the front lines of battling crime, corruption, abuse of trust, and lack of accountability. You'll join major media organizations, leading technology companies, and influential foundations. Contact us at hello(at)gijn(dot)org.
AWARDS AT GIJC13
The Rio conference will announce and present three major sets of international investigative journalism honors: the Global Shining Light, Daniel Pearl, and Latin American awards. Also, the conference host, Abraji, will be honoring senior journalist Marcos Sá Corrêa. For more information:
GUESS WHO'S COMING TO RIO…
It's early but already we have lots of interest from around the world. Here's a sampling of the many great investigative reporters, data journalists, teachers and others who will be at the GIJC this October:
Christopher Acosta, Instituto Prensa y Sociedad (Peru)
Rosental Alves, Knight Center for Journalism in the Americas, University of Texas (Brazil/US)
Joaquim Barbosa, president, Supreme Court of Brazil (Brazil)
Marcelo Beraba, O Estado de S.Paulo (Brazil)
Tom Blanton, National Security Archive (US)
John Bones, Verdens Gang (Norway)
Catalina Botero, OAS Special Rapporteur for Freedom of Expression (Colombia)
Gloria J. Browne-Marshall, John Jay College of Criminal Justice (US)
Mar Cabra, ICIJ and IE Business School (Spain)
Terje Carlsson, Grävande Journalister (Sweden)
Matthew Caruana Galizia (Costa Rica)
Jean Philipe Ceppi, RTS (Switzerland)
Ying Chan, Journalism and Media Studies Centre, University of Hong Kong (Hong Kong)
Reg Chua, Thomson Reuters (US)
Sarah Cohen, New York Times (US)
Sheila Coronel, Stabile Center for Investigative Journalism (US)
Kevin Davis, Investigative News Network (US)
Ides Debruyne, Journalismfund.eu (Belgium)
Jose Roberto de Toledo, O Estado de S.Paulo (Brazil)
Steve Doig, Arizona State University (US)
Stevan Dojcinovic, Serbian Center for Investigative Journalism (Serbia)
Gustavo Faleiros, Knight International Fellow (Brazil)
Gustavo Gorriti, IDL-Reporteros (Peru)
Jan Gunnar Furuly, SKUP (Norway)
Marina Walker Guevara, International Consortium of Investigative Journalists (US)
Ina Gundersen, Stavander Afterbland (Norway)
Nils Hanson, SVT (Sweden)
Anton Harber, Investigative Journalism Workshop, Wits University (South Africa)
Jens Egil Heftoy, SKUP (Norway)
Mark Horvit, Investigative Reporters and Editors (US)
Brant Houston, University of Illinois (US)
Carlos Eduardo Huertas, Connectas (Colombia)
Mark Hunter, Story-Based Inquiry (France)
David Cay Johnston, Syracuse University, Columbia Journalism Review (US)
Tommy Kaas, Kaas & Mulvad (Denmark)
David Kaplan, Global Investigative Journalism Network (US)
Henrik Kaufholz, Politiken/Scoop (Denmark)
Peter Klein, International Reporting Program, University of British Columbia (Canada)
Tero Koskinen, MTV3, 45 Minutes (Finland)
Ripsa Koskinen-Papunen, MTV3, 45 Minutes (Finland)
Frederik Laurin, SVT (Sweden)
Pekka Lehtinen. MTV3, 45 Minutes (Finland)
David Leigh, The Guardian (UK)
Chuck Lewis, Investigative Reporting Workshop (US)
Marcus Lindemann, autoren(werk) (Germany)
Gabriela Manuli, Global Investigative Journalism Network (Argentina)
Paul Meyer, BBC (UK)
Marcelo Moreira, TV Globo (Brazil)
Nils Mulvad, Danish School of Journalism (Denmark)
Angelina Nunes, O Globo (Brazil)
Miguel Paz, Poderopedia (Chile)
Miranda Patrucic, Organized Crime and Corruption Project (Bosnia)
Kimberley Porteus, ICIJ (Australia)
Paul Radu, Organized Crime and Corruption Reporting Project (Romania)
Susanne Reber, Center for Investigative Reporting (US/Canada)
Gerardo Reyes, Univision (US)
Fernando Rodrigues, Folha de S.Paulo (Brazil)
Cecil Rosner, Canadian Broadcasting Corp. (Canada)
Gerard Ryle, International Consortium of Investigative Journalists (US/Australia)
Rana Sabbagh, Arab Reporters for Investigative Journalism (Jordan)
Maren Saeboe, World Magazine X (Norway)
Haluk Sahin, Istanbul Bilgi University (Turkey)
Daniel Santoro, Clarín (Argentina)
Diana Schemo, 100Reporters (US)
Gianina Segnini, La Nacion (Costa Rica)
Nedim Sener, freelance (Turkey)
Bruce Shapiro, Dart Center for Journalism and Trauma (US)
Hannah Storm, International News Safety Institute (UK)
Drew Sullivan, Organized Crime and Corruption Reporting Project (Bosnia/US)
Serena Tinari, RSI (Switzerland)
Ricardo Uceda, Instituto Prensa y Sociedad (Peru)
Alejandra Xanic von Bertrab, freelance reporter (Mexico)
Leon Willems, Free Press Unlimited (Netherlands)
Kate Willson, Oregon State University (US)
Oliver Schroem, Stern magazine (Germany)
Kunda Dixit, Nepal Centre for Investigative Journalism (Nepal)
Aamir Latif, Online News Network (Pakistan)
REGISTRATION
Registration for the conference is being handled by GIJN's Brazilian conference partner, Abraji. Registration fee: US$245. For students: US$155.
You can REGISTER HERE. The registration page is available in English, Spanish, and Portuguese.
NOTE: Due to Brazilian currency restrictions, international payment is accepted only via PayPal. If you don't have an account, you can open one on our registration page. Don't worry – it's as easy as making a credit card payment.
THE VENUE
The conference will be held at the Pontifical Catholic University of Rio de Janeiro, Brazil's first private university. It's a school holiday so we have access to much of the PUC's facilities, including auditoriums, lecture halls, and computer labs. Think of it as Muckraker University for a long weekend.

THE SETTING
Rio de Janeiro! Need we say more? Rio boasts the most breathtaking geography of any major city, and you should see it at least once in your life. Home of bossa nova and Ipanema Beach, of Carnival and Corcovado peak, Rio is sprucing up to host the 2014 World Cup  and the 2016 Summer Olympics. Come experience the legendary hospitality of the local cariocas and see for yourself the dynamism of Latin America's emerging superpower – the world's seventh largest economy and fifth most populous country.
TRANSPORTATION
To Rio: The cheapest tickets to Rio can be found through sites such as Kayak, Expedia, or Hotwire. GIJN will be working with American and European travel agencies to help as needed.
From the Airport: Abraji is working to provide conference vans (from airport to hotels) on arrival days. Attendees can also take taxis, which will cost from US$30 to US$50 (depending on the taxi, the traffic, and time of day).
In the City: Tourists are advised not to use public vans. When traveling by yellow taxi, use only cars that openly display company information and phone numbers as well as red license plates.
HOTELS
Abraji has identified a number of other quality hotels. Here is a list of 17 hotels and hostels, including prices and distance from the conference site, among other details.
VISA INFORMATION
IMPORTANT: CITIZENS OF CANADA, THE US AND MEXICO, AMONG OTHER COUNTRIES, NEED A VISA TO ENTER BRAZIL. The process may take a few weeks, so be sure to do it in advance. Official letters are available from Abraji upon request. Abraji is ready to help expedite the process with the Brazilian Foreign Ministry.
You can check here for the list of visa requirements by country.
For international visitors traveling to conferences, congresses and seminars, the Brazilian government recommends a tourist visa. The tourist visa is granted to foreigners who want to visit the country, without the intention of migrating or working.
To apply for a tourist visa, the applicant must individually fill out the Form for Visa Application available in English and in Portuguese, then show up at one of the Brazilian Consular Authorities in his or her country and present the following documents:
• One 3×4 photograph that must be glued to the form;
• Original passport that is valid for at least the next six months;
• Round-trip tickets (ticket reservation and/or a letter from the travel agency);
• International certificate of immunization, when necessary;
• Proof of means for self-support (bank account, credit card or other documents that can guarantee the traveler's financial resources)
• In case of participation in events, in addition to the previous requirements, the applicant must present a letter from the organization confirming the conditions described in the mentioned norm, and attesting the responsibility for the return of the visitor to his or her country of origin;
• Fees vary according to country of origin.
For more information, please check with your nearest Brazilian embassy or consulate.
SECURITY
As in any big city, we recommend that you take some precautions while visiting Rio de Janeiro. Tourists are particularly vulnerable to street thefts and robberies in the evening and later at night, especially in areas next to major tourist attractions. Guests should lock up valuables left in hotel rooms.
Tourists are advised not to use public vans. When traveling by yellow taxi, use only cars that openly display company information and phone numbers as well as red license plates. Read more about security here.
CO-SPONSORS OF THE 8TH GLOBAL INVESTIGATIVE JOURNALISM CONFERENCE
The Global Investigative Journalism Network (GIJN)  


The Global Investigative Journalism Network is the world's premier international association of investigative reporting organizations. The Network's membership includes 90 nonprofits and NGOs in 40 countries, all dedicated to investigative journalism, and it has sponsored seven groundbreaking Global Investigative Journalism Conferences since 2001. These conferences are widely credited with playing the single biggest role in the rapid global expansion of investigative reporting over the past decade.
The Institute for Press and Society (IPYS)

The Institute for Press and Society (El Instituto Prensa y Sociedad, or IPYS) is one of Latin America's leading media NGOs. Based in Lima, IPYS does trainings, monitors and lobbies for press freedom, and sponsors awards and conferences. Each year IPYS sponsors, with Transparency International, COLPIN, Latin America's investigative journalism conference, which draws some 200 journalists from a dozen countries, where it gives out a coveted investigative reporting award.
The Brazilian Association of Investigation Journalism (ABRAJI)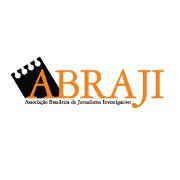 The Brazilian Association of Investigative Journalism  (Associação Brasileira de Jornalismo Investigativo, or ABRAJI) is one of the world's leading associations of investigative reporters. Now 10 years old with more than 2000 members, ABRAJI has trained thousands of reporters and works to expand freedom of information and protect journalists in Brazil. Each year ABRAJI sponsors Brazil's investigative journalism congress, which attracts hundreds of journalists and journalism students.
KEEP IN TOUCH!
You can follow events up to and including GIJC13 through the Global Investigative Journalism Network's website at GIJN.org, our Facebook and Twitter feeds, the Global Listserv, and the Global Network News newsletter. If you still have questions, contact us at hello(at)gijn(dot)org.