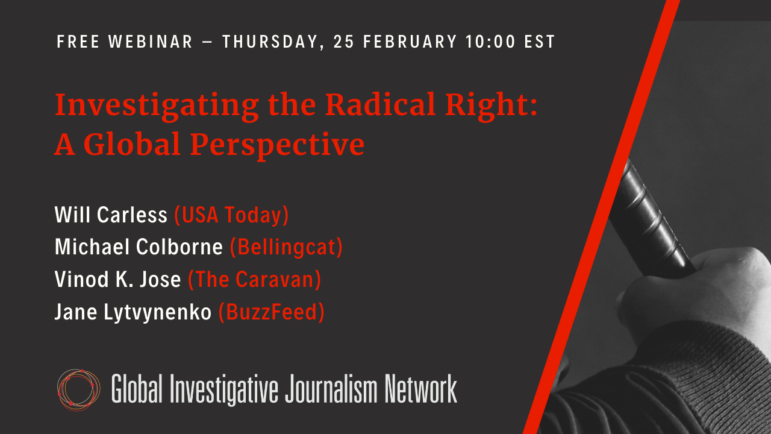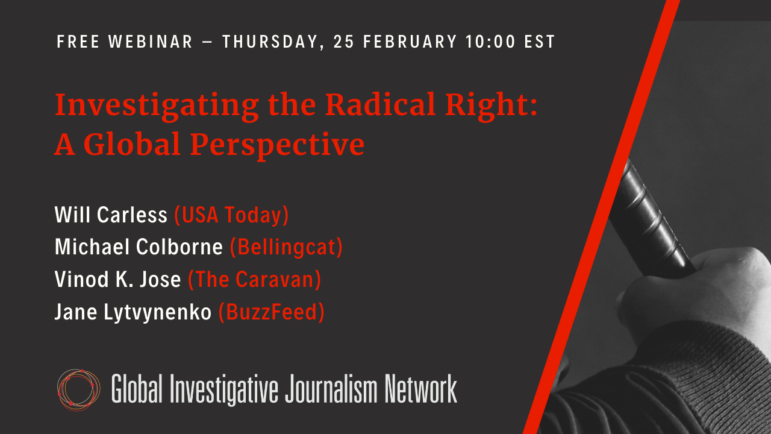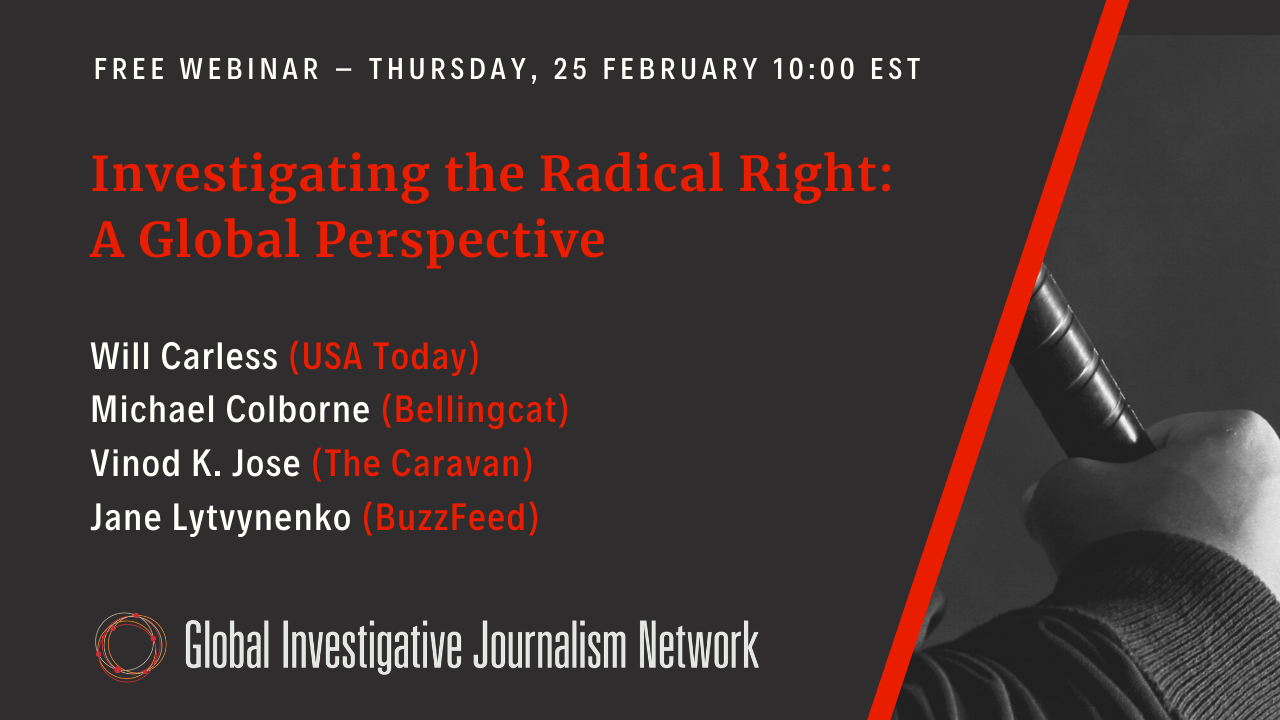 Editor's note: This webinar has now taken place. You can see the recording on GIJN's YouTube channel.
The world is witnessing an upsurge in the radical right and ultranationalist political movements. These groups span the globe, ranging from white supremacist and neo-fascist gangs to ethnic nationalists and religious fundamentalists. As we saw in the January 6 siege of the US Congress, some have ties to powerful political figures and can influence the course of national politics. In this globalized world, international ties among these groups are growing — digitally, ideologically, financially — but their networks are poorly understood and investigative journalism in this area is lacking.
In this GIJN webinar, we bring together four senior journalists who have investigated the extremist right in different parts of the world. They will offer tips and tools on how to track and report on organizations and individuals in different contexts, and give guidance on safety.
Will Carless will moderate the event.
Please note this webinar starts one hour later than our usual time. Watch our Twitter feed @gijn and newsletter for details on future events.