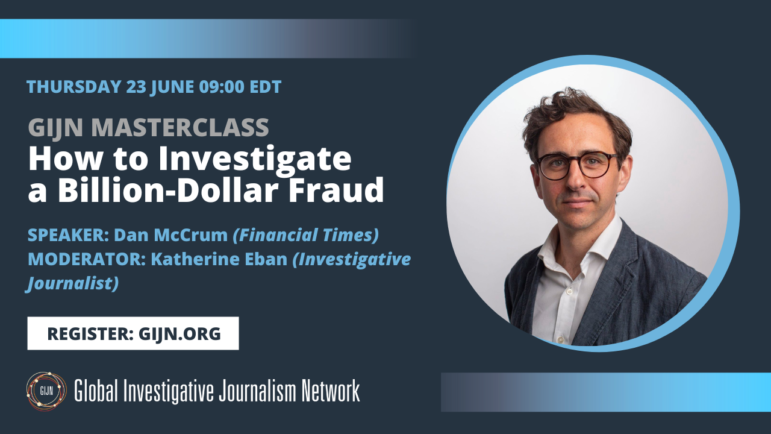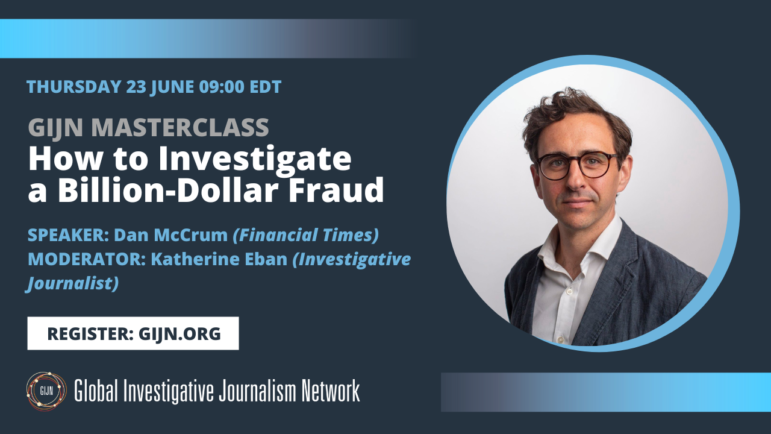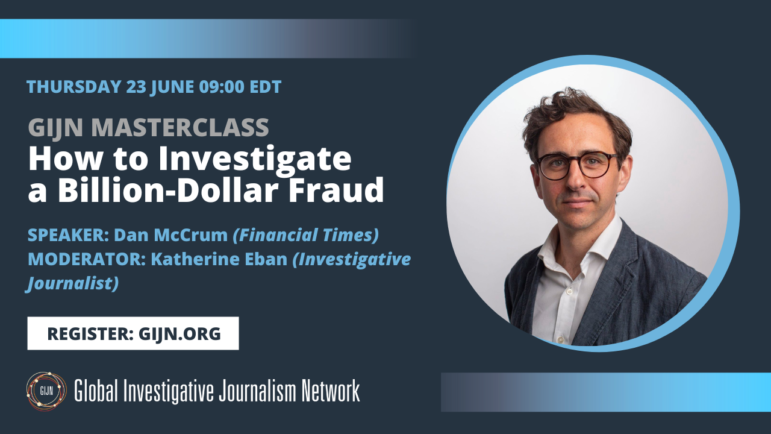 Once a $30 billion global bluechip financial services and tech company, Germany's Wirecard filed for insolvency in 2021 in what is one of the biggest corporate frauds of the modern era. The tenacious and prolonged investigative reporting by the Financial Times, helped to uncover widespread fraud, malpractice and negligence. Dan McCrum, a senior Financial Times investigative journalist, first reported the story in April 2015 with a series called The House of Wirecard. He asked a simple question familiar to investigative journalists: do the company's numbers add up?
In this GIJN Masterclass, McCrum is in conversation with American journalist Katherine Eban a week after the release of his book, "Money Men," to explain how he uncovered Wirecard's shady practices and faced up to the firm's tactics to scare the Financial Times off the story. He will share his tips and tools for investigating corporations.
Dan McCrum is a multi-award winning journalist and author. His reporting for the Financial Times has been recognized with prizes from the London Press Club, the Society of Editors, the New York Financial Writers' Association, the Overseas Press Club, and the Gerald Loeb Awards. He was also awarded the Ludwig Erhard Prize for economic journalism, a Reporters Forum Reporterpreis, and a special award by the Helmut Schmidt Prize jury for investigative journalism. In 2020, he was named Journalist of the Year at the British Journalism Awards.
The moderator is Katherine Eban, an investigative journalist whose articles on the pandemic, pharmaceutical counterfeiting, gun trafficking, and coercive CIA interrogations have won numerous awards. She has written for Vanity Fair, The New York Times and other publications, and is the author of two books, "Dangerous Doses" and "Bottle of Lies."
Watch our Twitter feed @gijn and newsletter for details on future events.
Date: Thursday 23 June 2022
Time: 9:00 AM EDT – What time is it in my city?