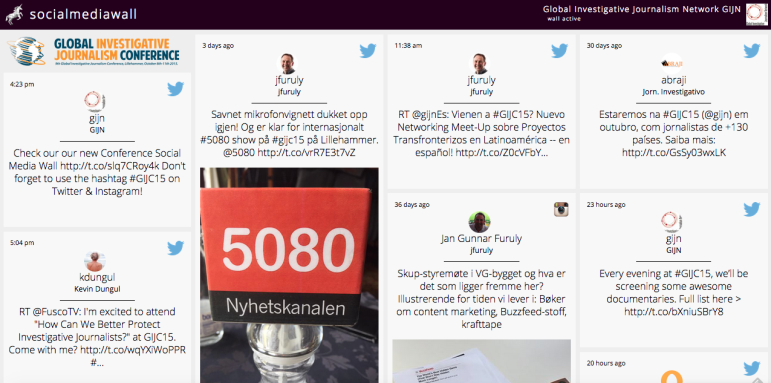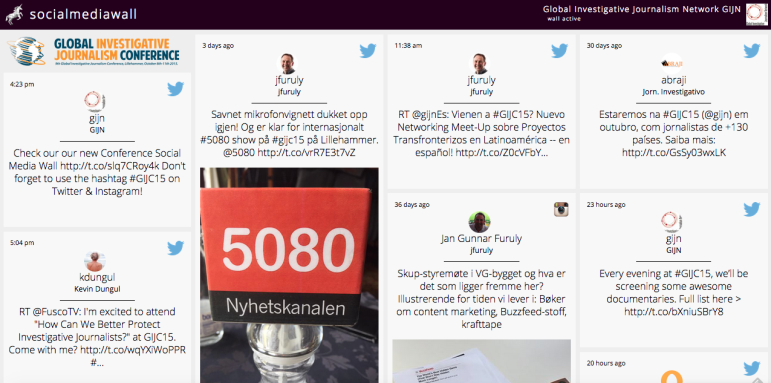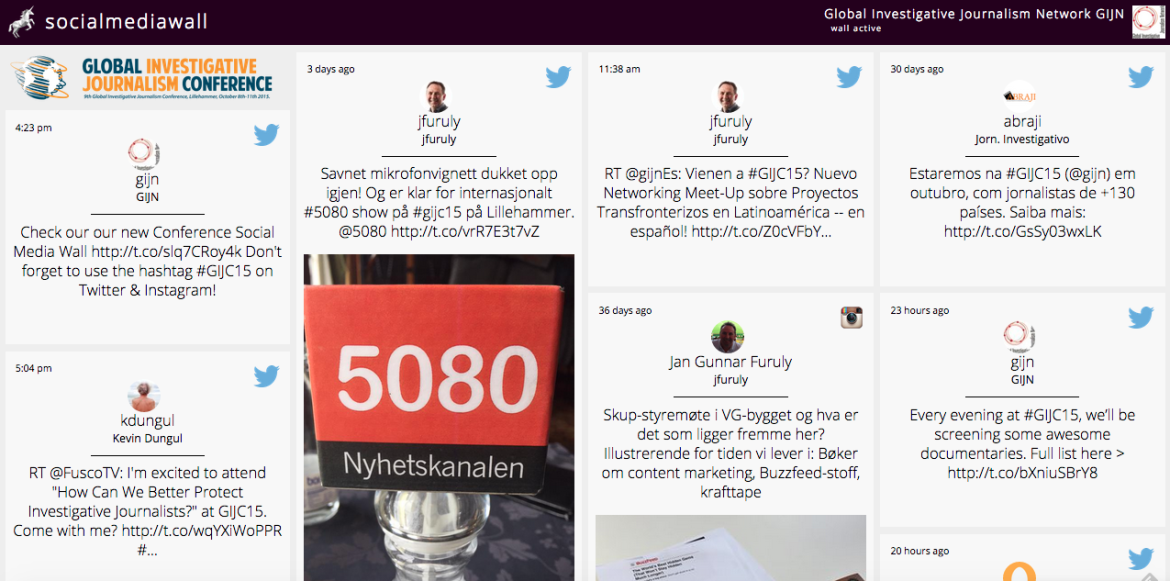 We're gearing up for the Global Investigative Journalism Conference with coverage that is multimedia, multilingual, and multinational. Here's one of our new features: a social media wall that integrates #GIJC15 tweets and other items in a continuous flow. We're a week away and the wall is already buzzing.
Plus we'll have four streaming video channels and an international team posting stories, interviews, photos, video, and lots of social media from GIJC15's +170 sessions. You can also stay tuned to events through our conference app Sched, which lets users create their own schedule at the conference. It's a great way to find panels, speakers, friends, and special events.
We've got a terrific communications team assembling in Lillehammer next week, from Argentina, Hong Kong, India, Italy, Norway, Peru, and the United States. We'll be pushing out coverage on GIJN's Twitter and Facebook feeds, of course. But you'll also find us in Chinese on our Weibo and WeChat accounts, and in Spanish on our Twitter feed @gijnEs. Our staffs at SKUP and GIJN — from Budapest, Hong Kong, Oslo, and Washington — will be joined by the awesome Young Journalists from the International Anti-Corruption Conference and by a great group of journalism students from Norway's Volda University. And our colleagues from the Centre for Investigative Journalism in Delhi will be tweeting from @CijIndia.
With 850 of the world's best journalists and over 170 sessions, count on us to break some news. We'll see you online!