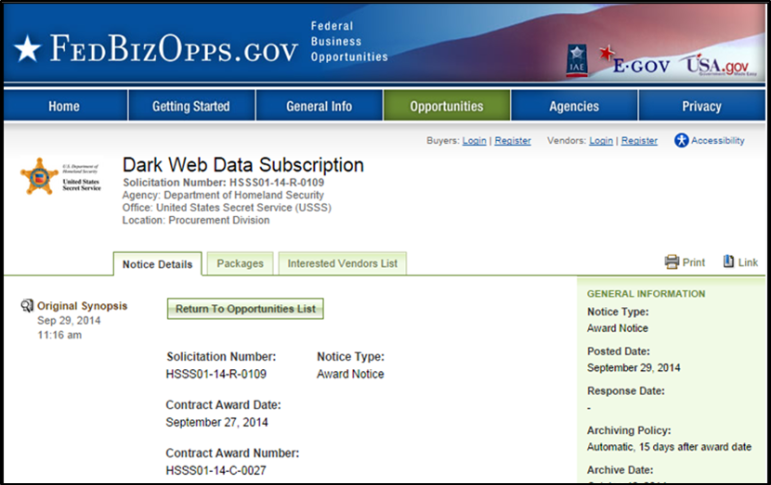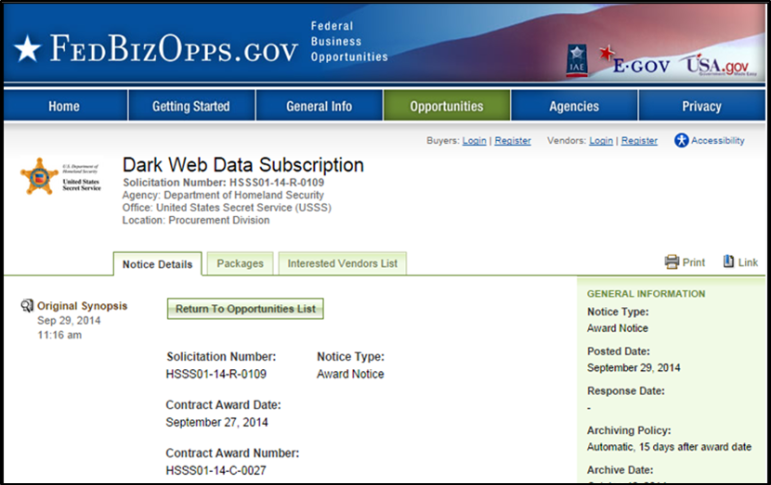 Document of the Day: U.S. Secret Service Contract for "Dark Web" Research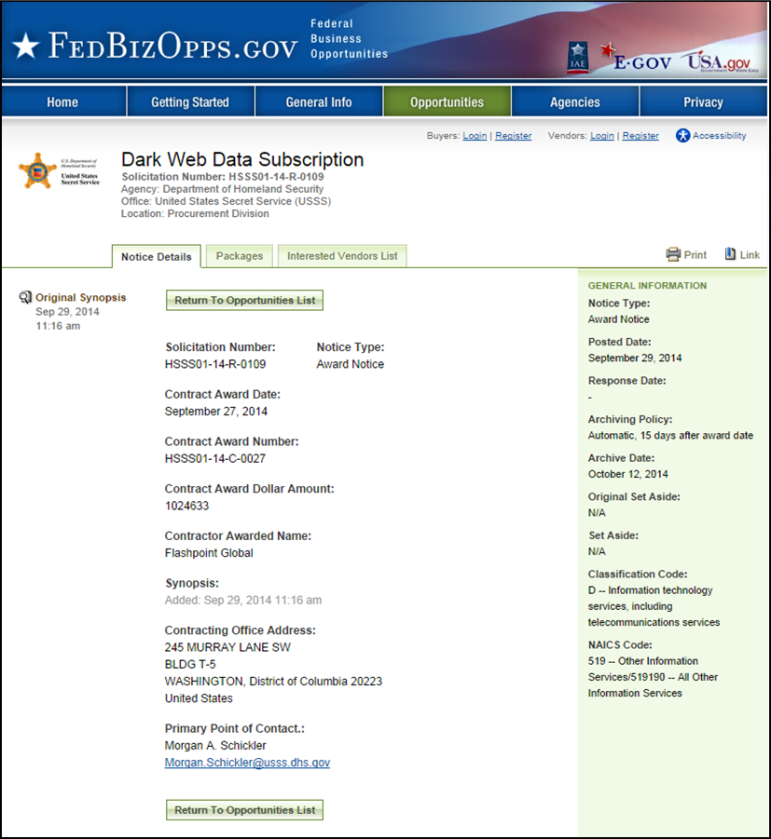 Paper trails have always been of great interest to investigative journalists. Digging into documents can tell a great deal about people, organizations, and what they're up to.
Here's today's Doc of the Day, an occasional GIJN series looking at intriguing documents from around the world. This is a contract recently filled by the U.S. Secret Service, the law enforcement group charged with protecting the president and other political VIPs. (The Secret Service chief resigned this week under fire for lapses in the president's security, problems largely exposed through dogged reporting by The Washington Post.)
The contract is for "Dark Web Data Subscription." More than 90% of the Web is thought to be unsearchable by Google and other common search engines. This is often called the dark or deep Web, and it includes sites behind firewalls and passwords, unusual formats, criminal and other hidden networks, and lots and lots of databases. No surprise that the Secret Service wants access to that, but interesting they don't have the expertise to search it themselves.
Here's the company the Secret Service chose for its subscription: Flashpoint Partners, run by consultants with experience advising the FBI, the Pentagon, Scotland Yard, and the Danish Security and Intelligence Service.
This document was posted to FedBizOpps, an official U.S. government site that provides information on federal contracts.