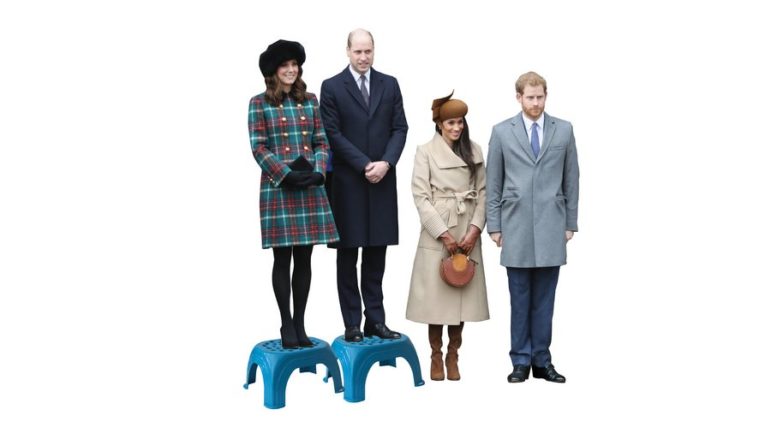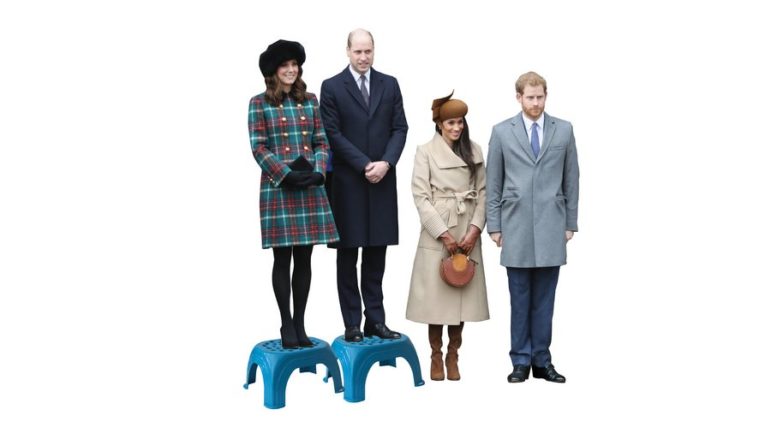 Data Journalism Top 10: Royal Instagram Mystery, US Election, The Markup Launches, 100 Years of Mideast Deals
What's the global data journalism community tweeting about this week? Our NodeXL #ddj mapping from February 24 to March 1 finds The New York Times digging into some curious data from two Instagram accounts of the British royal family, Al Jazeera analyzing Trump's plan for the Israeli-Palestinian conflict, The Markup launching with an investigation into auto insurance algorithms, and Pew Research Center sharing US election data snapshots.
The Royal Instagram Mystery
Here's a tale of two Instagram accounts of members of the British royal family — @KensingtonRoyal for Prince William and wife Catherine, and @SussexRoyal for Prince Harry and wife Meghan — and the controversy surrounding the growth of both accounts. The New York Times weaved a story in the vein of Romeo and Juliet's warring Capulet and Montague families after digging into some curious statistics. The numbers show that @KensingtonRoyal consistently outpaced @SussexRoyal even on days when no content was posted.
Failed Israeli-Palestinian Deals over a Century
In January this year, US President Donald Trump revealed his Middle East peace plan to resolve the seven-decade-long Israeli-Palestinian conflict. Al Jazeera read all 181 pages of the plan and compared it to previous failed deals and declarations.
Launch of The Markup
After a long and bumpy road, The Markup has finally launched. The nonprofit newsroom, which investigates how powerful institutions use technology to change our society, earlier saw its editor-in-chief Julia Angwin fired just months before its initial 2019 launch. That prompted its editorial team to resign in protest. Angwin has since been rehired. Read her letter here and The Markup's first investigation here.
https://twitter.com/jane__bradley/status/1232248649670897665
US Election: Data Snapshots
Forty-eight percent of American adults surveyed by the Pew Research Center said they were very concerned about the influence of made-up news during the presidential election. This is just one snapshot of the survey data Pew has on the 2020 presidential election. See more here.
https://twitter.com/Jmalewitz/status/1232690614275313665
Adjusting Data Journalism Curricula
In a research paper, Norman P. Lewis, Mindy McAdams, and Florian Stalph offer four recommendations to help educators adjust curricula to accommodate the rapid integration of data into journalism.
https://twitter.com/fexi/status/1232705317370290176
Interview: The WashPost's Aaron Williams
Aaron Williams, data reporter for the investigative team at The Washington Post, talks to the Malofiej website about his process in creating graphics, and the work he is most proud of.
https://twitter.com/abtran/status/1233082963744739328
Mapping the Sigma Awards Shortlist
The Sigma Awards saw a record number of submissions, with 510 projects from 66 countries and areas. Batjo Data co-founder Alice Corona mapped where the shortlisted and winning projects came from.
https://twitter.com/alice_corona/status/1232355247521226764
Brazilian Databases
Looking for data stories in Brazil? CNN Brasil journalist Luiz Fernando Toledo lists seven databases in this Twitter thread for journalists to explore, including federal budget data, the national registry of mines, and the refugee applications register.
Automating Data Gathering and Analysis
Applied XLabs is a new startup building tools that can automate data-gathering for journalists — and, eventually, for knowledge workers in other industries. It plans to develop products to help newsrooms, starting with The Boston Globe.
https://twitter.com/CBoomerVazquez/status/1233798529199607814
Computation + Journalism Research Abstracts
The Computation + Journalism Symposium will be held at Northeastern University on March 20 and 21. The program committee pre-released the accepted papers and abstracts. It covers topics from algorithmic journalism to deepfake detection.
https://twitter.com/ohnobackspace/status/1233511421855485952
---
Thanks again to Marc Smith of Connected Action for gathering the links and graphing them. The Top Ten #ddj list is curated weekly.


Eunice Au is GIJN's program coordinator. Previously, she was a Malaysia correspondent for Singapore's The Straits Times, and a journalist at the New Straits Times. She has also written for The Sun, Malaysian Today, and Madam Chair.
For a look at NodeXL's mapping on #ddj and data journalism on Twitter, check out this map.