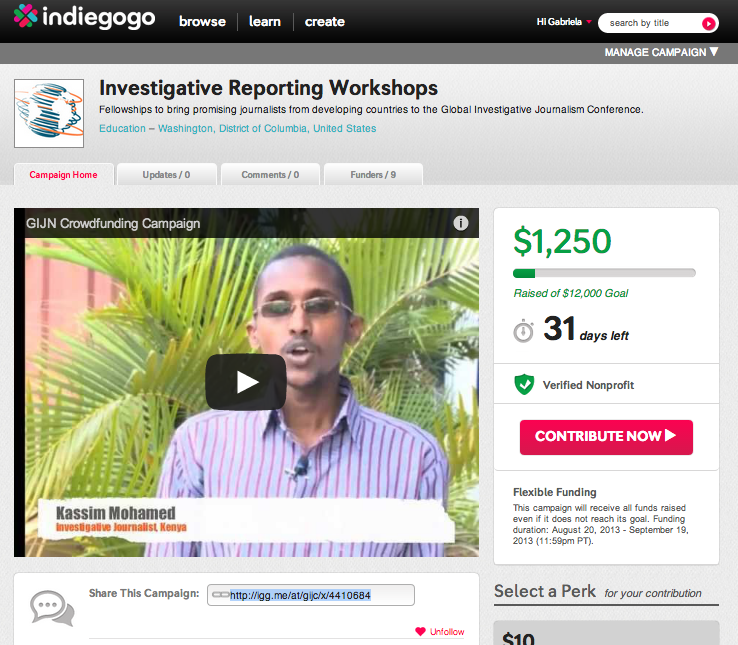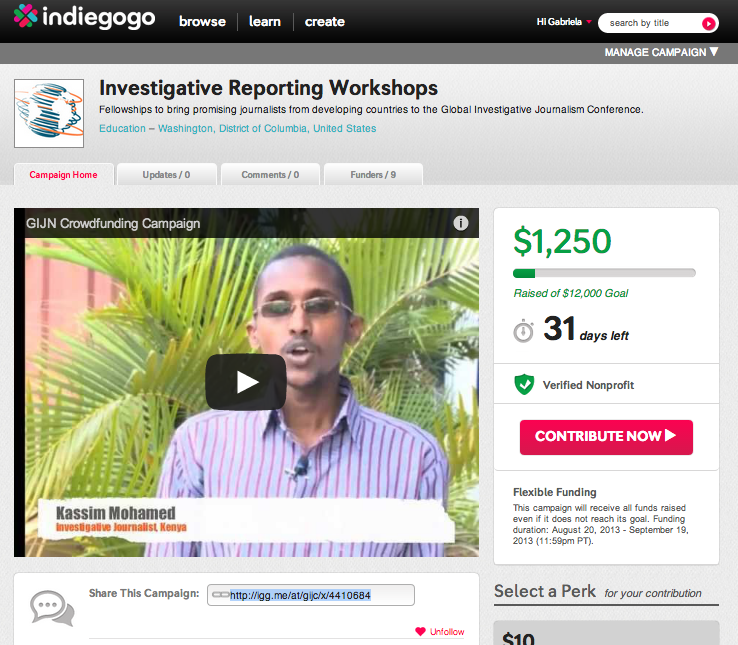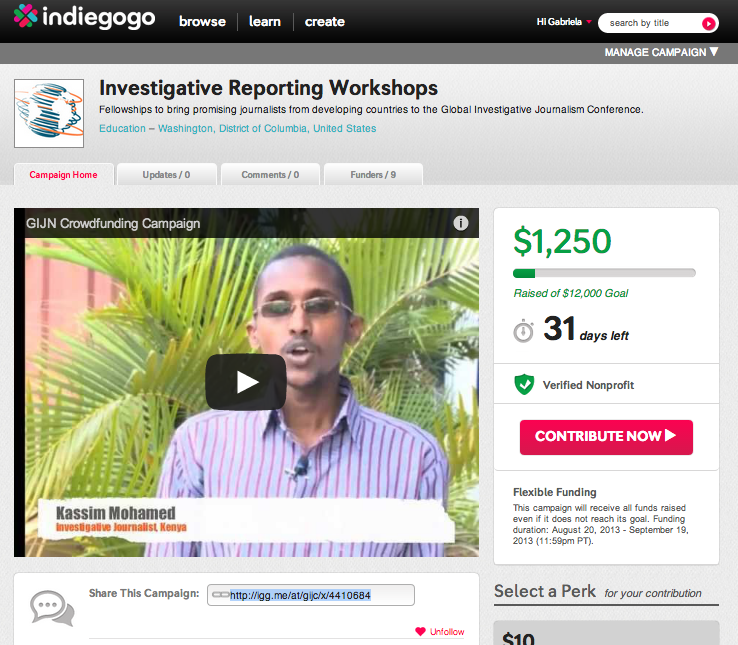 This week GIJN launches a crowdfunding campaign on Indiegogo. And we need your help. We're raising funds to bring promising journalists from developing and transitioning countries to the Global Investigative Journalism Conference this October, where they'll get training in state-of-the-art investigative reporting, data journalism, and cross-border collaboration. This is a great way to help fight corruption and stand up for accountability and transparency around the world. You can read more about it on Indiegogo. And check out our campaign video, featuring investigative reporters on the front lines in Kenya, Macedonia, Pakistan, and Tunisia.
So how can you help? 
Donate: Please go to our campaign page and make a contribution. There are some nice perks to thank you for your support.
Share: Help us spread the word! Share this campaign on Twitter and Facebook. Write about it on your blog. Tell your friends and family by mail. Indiegogo has special tools for sharing, so it's as easy as clicking a button.
Many thanks in advance!