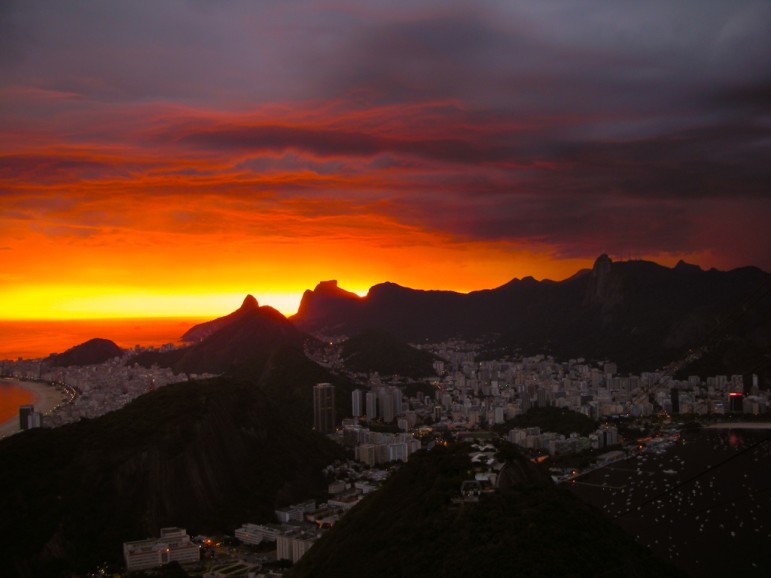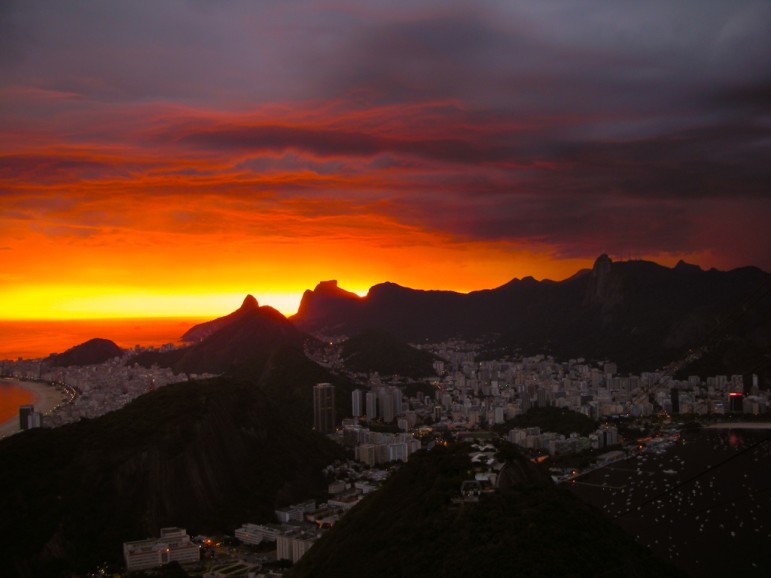 The Global Investigative Journalism Conference is getting close! We have more than 800 journalists from nearly 90 countries heading to Rio.
Joining us? Be sure to check our conference site, which is full of tips on everything from tourist spots to what clothes and adapters to bring. Here's a quick guide on what to expect on arrival, getting to the conference site, food, wifi, and more:
Transport
From the Airport: The International Airport Gaeão is a 20 km drive to central Rio. Taxi fare to the city costs from US$30 to US$50 depending on the taxi, traffic, and time of day.
To the Conference: There will be morning and late afternoon shuttle buses from the Royal Tulip, Marina Palace, and Everest hotels to the conference venue.
From Royal Tulip, Marina, and Everest to PUC: 8am and 10am (except Tues: only at 8am)
From PUC to Royal Tulip, Marina, and Everest: Oct 12, 8pm / Oct 13, 6pm / Oct 15, 1pm.
From PUC to Theatro Municipal: Oct 14, 5.30pm.
Tourists are advised not to use public vans. If you opt to try the public buses, watch your belongings and do not ride them after dark. When traveling by yellow taxi, use only cars that openly display company information and phone numbers as well as red license plates.
Conference Venue
The conference will be held at the Pontifical Catholic University of Rio de Janeiro, Brazil's first private university. There are two entrances in the campus: r. Marquês de S. Vicente, 225 and Padre Leonel França, S/N. Note: The campus has open areas, so we recommend bringing an umbrella and wearing comfortable shoes.
Conference Schedule
The full schedule is available on our conference site. You can log-in to Sched, our conference app, and create your own agenda.
Registration
Registration will be available on site daily starting at 8am on October 12. To avoid delays we recommend you arrive before 9am.
Panels
GIJC panels are open and attendees are welcome to come and go as they choose. Panels will be filled on a first-come basis. Some Abraji panels may be closed once speaking begins. Pre-registration is required for Hack in Rio 2013.
Wi-Fi
There will be Wi-Fi available on campus.
Network: wifi PUC
Log-in: gijc2013
Password: investigative
In case of any problem, there will be volunteers ready to help.
Food & Special Events
Lunch: Lunch is on your own. There are some good places near the venue (walking distance) listed here. You can also find them on this handy map (restaurants are in green). On October 14 there will be an special Lunch Showcase and sandwiches will be offered to attendees.
Reception: After our first day together, on Saturday, October 12, come meet your colleagues and network at a welcoming reception at 5:30pm. There will be drinks and snacks.
Don't miss awards night at the extraordinary Theatro Municipal on Monday evening, October 14. Shuttle buses leaves at 5:30 from the conference venue. We'll offer food on the buses. There will be with music by virtuoso guitarist Moacyr Luz and the dynamic rhythms of AfroReggae. Then, after the session, join us for some late night fun at a no-host party at nearby Brazooca Beer Bar, where a blues bash will be played by GIJN's own all-journalist R&B band, The Muckrakers.
More about special events here.
Conference Certificate
It will be available on-site from Oct 13, at 3.30pm.
For More Information about GIJC13
:: Conference Hashtag: #GIJC13 ::
:: Subscribe to GIJC13 Speakers Twitter List ::
:: Conference Website: http://gijc2013.org ::
Thank you for attending GIJC13. If you have any doubt please send an e-mail to hello@gijn.org.
Looking forward to seeing you in Rio!