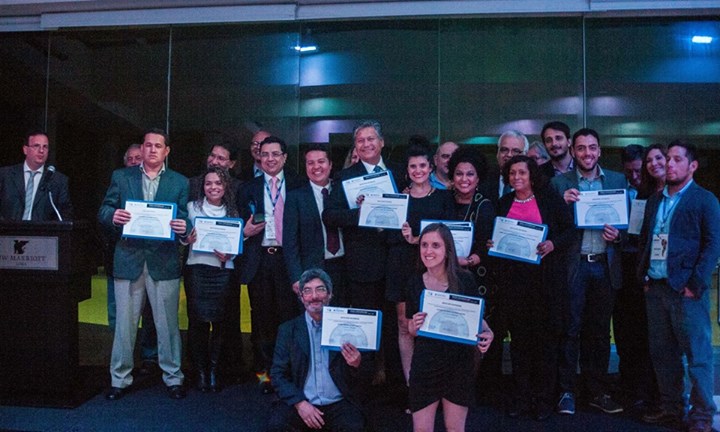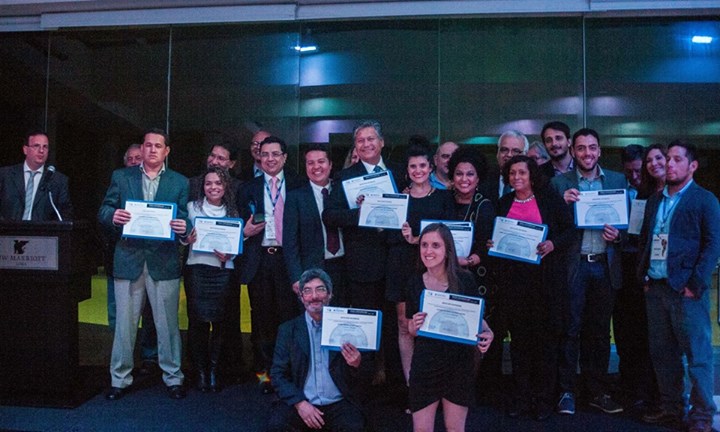 The seventh Latin American Investigative Journalism Conference ended on Monday, bringing together 150 journalists from some 15 countries in Lima, Peru.
The conference, held November 20-23, was co-sponsored by the Institute for Press and Society (IPYS) and Transparency International.
You can track the conversation around this event on Twitter (#colpin2015) and through coverage by ClasesdePeriodismo.com (in Spanish). Among the highlights: "10 Tips for Investigating Corruption in Totalitarian Governments"; "How to Investigate Big Companies"; and interviews with journalists María O'Donnell (Argentina); Lise Olsen (United States); and Ewald Scharfenberg (Venezuela).
Awards Announced
This year's Latin American Investigative Journalism Prize, awarded at the conference, went to "The White House of Enrique Peña Nieto" (Mexico).
From a total of 209 submissions (print, television, radio, and online), 37 were shortlisted. The judges decided on three winners, plus ten honorable mentions.
The judges made a special mention to oil industry investigations conducted in Argentina, Brazil, Colombia, Mexico, and Trinidad and Tobago, both for their scope and their importance to the region. Veteran journalist Gustavo Gorriti. director of Peru-based IDL-Reporteros, concluded on a positive note, noting the improved quality of submissions, the increase in investigative teams in Latin America, and the thorough methodology employed. "El periodismo de investigacion se ha salvado," Gorritti declared. ("Investigative Journalism has been saved.")
The judges were: Santiago O'Donnell (Argentina); Marcelo Beraba (Brazil); Lise Olsen (United States); Gustavo Gorriti (Peru); Ewald Scharfenberg (Venezuela); Giannina Segnini (Costa Rica); and Fernando Rodrigues (Brazil).
First Place (US$15,000): The White House of Enrique Peña Nieto," an in-depth investigation by Daniel Lizarraga, Rafael Cabrera, Irving Huerta, Sebastian Barragan, and Carmen Aristegui, from Aristegui Noticias (Mexico).
The investigation revealed that the President of Mexico, Enrique Peña Nieto, received an undeclared donation of a US$7-million mansion from a contractor who was favored with lucrative public contracts.
Second Place (US$10,000): "Who killed Bassil Dacosta," by Tamoa Calzadilla, Cesar Batiz, Laura Weffer, Carjuan Cruz, Cristina Gonzalez, Lisseth Boon, Airam Fernández, and Albinson Linares (several of them now former members of Cadena Capriles, a Venezuelan media company).
This series, made under harsh conditions and on deadline, identified the state agents who killed two people during a student demonstration in February 2014 in Caracas. The investigation dismantled the official version that accused the protesters, and forced the President of Venezuela to acknowledge the involvement of state security bodies in the crime.
Third Place (US$5,000): "Scandalous Purchases in the Health Sector," by Alex Flores of El Heraldo (Honduras). The investigation revealed official favoritism through direct contracts with premiums and paper companies linked to relatives of the Ministry of Health of Honduras.
Honorable Mentions
Argentina
Brazil
"Empire of Ashes," by Mauri Konig, formerly of newspaper Gazeta do Povo, who led a team of Diego Antonelli, Albari Rosa, Martha Soto (Colombia) and Ronny Rojas (Costa Rica).
"Dilma and the Pasadena Refinery," by Andreza Matais, O Estado de S.Paulo.
"The Abreu and Lima Refinery", by Jose Casado, Danielle Nogueira, Vinicius Sassine, Eduardo Bresciani, O Globo.
"Pedophilia in Coari", by Monica Marques, Girardi Giuliana, Bruno Della Latta, Walter Nunes, José de Arimatea, Abiatar Arruda, Bruno Mauro, Claudio Guterres, Tiago Ornaghi and Bernardo Mateiros, Globo TV.
Colombia
El Salvador
"Corruption of Three Presidents," by Efren Lemus and Carlos Dada, El Faro.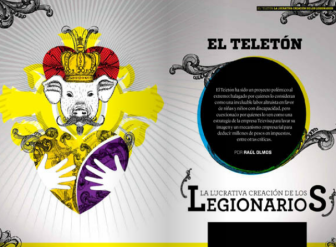 Mexico
Trinidad and Tobago