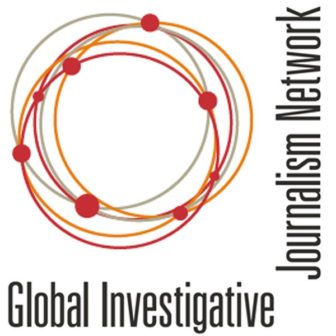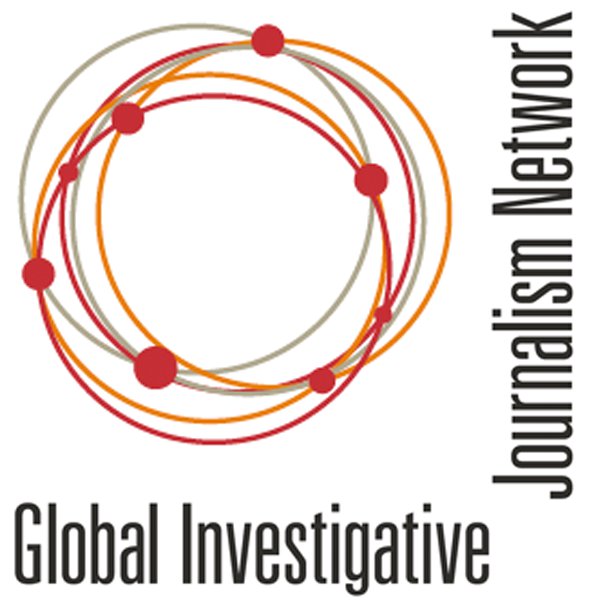 Here are candidates for the GIJN Board of Directors, which will be voted on electronically by GIJN member organization representatives. GIJN members can vote for a maximum of four at-large board members.
Regional members from North America, Latin America/Caribbean, and Middle East/North Africa are also eligible to choose one member to represent their respective region. Because Fernando Rodrigues (Latin America) and Rana Sabbagh (Middle East) are unopposed, they have been re-elected.
The election will be held electronically for one week, from Sunday, November 12 through Saturday, November 18, 2017, South African time. Ballots will be emailed to designated member representatives. If you are unsure who your representative is, contact us here.
For election background and rules, see Election of GIJN Board — 2017.
For voting information on the 2019 Global Investigative Journalism Conference, see After Johannesburg: Help Us Choose the Next Global Conference.
Candidates for Board of Directors
All candidates are listed below in alphabetical order:
Fernando Rodrigues (Latin America)
Marina Walker Guevara (North America)
Rana Sabbagh (Middle East/North Africa)
Sandra Bartlett (North America)
---
Brant Houston (North America)

Brant Houston is the Knight Chair in Investigative Reporting at the University of Illinois and currently teaches investigative reporting and data journalism at the university. He also travels extensively and has done workshops on those topics for professional journalists and students in more than 25 countries.
For more than a decade, he was executive director of Investigative Reporters and Editors – where he built its membership to more than 4,000 – and before that worked as an award-winning investigative reporter and database editor at U.S. newspapers. He was part of the staff at the Kansas City Star that won the Pulitzer Prize for its work on a hotel building collapse that killed 114 people and wrote the first overview story of the survivors. He was an IRE 2012 award winner as part of a team of four journalists from Hoy Chicago and CU-CitizenAccess.org that exposed racial disparities in the criminal justice system in central Illinois.
He is a co-founder of the Global Investigative Journalism Network and the Institute for Nonprofit News and advises nonprofits newsrooms in the U.S. and internationally. He is co-author of the Investigative Reporter's Handbook and author of four editions of Computer-Assisted Reporting: A Practical Guide and has contributed chapters in books on freedom of information issues, global journalism ethics, open data, and business reporting. He has served as a judge for editorial awards for the Society of Publishers in Asia contest, the Selden Ring Award, the Philip Meyer Award Journalism Award, and the Forum for African Investigative Reporting.
As a candidate for the new board in GIJN, he says:
I am running for the board again because I want to continue to help build GIJN's training, resources, and networking – but I also want to help build GIJN's future leadership and create a strategic plan that will ensure a secure future for GIJN.

Over the past decade, GIJN has become an increasingly important organization for investigative journalism throughout the world. Every two years it brings together journalists from nearly a hundred countries to a conference that provides invaluable talks, data training and networking. Between conferences it continues to provide tutorials, discussion groups and guidance for not only its member organizations, but for all journalists .

But it is now critical that we begin developing a new generation of leaders in the organization and if elected, I would devote much of my time to working on that project. As chair of the board, I recognize that an organization such as GIJN needs to create a ladder of leadership that provides smooth transitions in the board and management in the years ahead.

If elected, I would concentrate on encouraging more participation by younger journalists in GIJN's board and task forces and getting them training in nonprofit organization management, fundraising and overall leadership. As I have noted in the past, because part of my job as Knight chair is to support investigative reporting globally, I can continue to devote significant time to working on GJIN and ensuring that a strong organization will be there for many future generations of journalists.

I hope you will give me the opportunity to continue in a leadership role.
---
Eni Mulia (Asia/Pacific)

Eni Mulia is the founder and Executive Director of the Indonesian Association for Media Development (Perhimpunan Pengembangan Media Nusantara, PPMN), and has headed this non-profit organization since its inception in 2006, prior to which she worked as an award winning radio journalist and editor for more than seven years. Her radio news feature as a reporter of KBR Indonesia's independent radio news agency about Indonesia's first election after the fall of authoritarian regime won a Friedrich Ebert Stiftung Award in 1999. Her leadership skills and professionalism have enabled PPMN to grow rapidly from an untested non-profit into one of the country's most productive media development organizations that has provided training to more than 2,000 media professionals in Indonesia and other countries in the region.
Under her leadership PPMN is pioneering and leading Asia Calling Network. Founded in 2010, it consists of a number of independent media organizations in South East and South Asia. She has facilitated networking, collaboration and sharing experiences and knowledge amongst its members in the region. In September 2015, together with some of Indonesia's investigative journalists supported by media and CSO friends and colleagues, she launched Indonesia's first Network for Investigative Journalism, JARING. This continues her work since 2007 to empower Indonesian journalists in producing investigative reports. JARING has pioneered non-profit media work in the country and supported investigative journalism training and fellowships on issues ranging from data journalism in reporting on local elections to deforestation and human trafficking. Features and reporting resulting from these activities have reached millions of Indonesians and spurred action by government officials.
As a candidate for the new board in GIJN, she says:
Recent developments indicate that journalism works, especially investigations, not only requires a high level of professionalism, but also networking and collaboration. As the world's third largest democratic country and number one largest Muslim populated democratic country in the world, Indonesia, where I live and work, has a very important position. Our challenge is how to conduct a good investigation and do qualified journalism, and how to deal with the challenges in a developing society in a country undergoing a democratic transition process.

Cooperation, sharing, mutual learning and collaboration requires a facilitator, organization or group of people who can understand the issues, challenges, strengths of every potential that exists in both the current global world situation and the conditions of every member of the organization. The GIJN in this case is one of the expectations of how investigative journalists can get in touch and work together to promote world press freedom and even more to produce more investigative works that pushes changes toward justice, prosperity and humanity. For that, GIJN requires a board of directors that can work effectively and provide benefits to members and organizations and I am willing to do so.
---
Fernando Rodrigues (Latin America)

Fernando Rodrigues, 54, is a Brazilian journalist. He runs the news portal Poder360, launched in 2015 and based in Brasília, Brazil's capital. Prior to that, Rodrigues worked for the news portal UOL, for the daily newspaper Folha de S.Paulo, and for news radio Jovem Pan. Amongst other things, he worked as the chief economics editor in São Paulo as well as foreign correspondent in New York, Tokyo, and Washington, D.C.
Rodrigues pioneered political investigative journalism on the internet in 2000 and started a political blog and web site for the news portal UOL. In 2002, he launched "Políticos do Brasil" (Politicians from Brasil), a website/database with information about Brazilian politicians (electoral results, personal data and a list of personal assets of each politician).
As a reporter, Rodrigues has widely used data driven journalism techniques in Brazil in the past 20 years, helping to disseminate the usage of the new media platforms with the hopes of producing quality reporting. He is a co-founder (2002) of Abraji, the Brazilian Association for Investigative Journalism, now one of the leading organizations of its kind in the world. Rodrigues also coordinates the campaign for enforcement of the Brazilian Right to Access Law.
Rodrigues spent a year as an International Nieman Fellow at Harvard University (2007/08). He is also a member of ICIJ, the International Consortium of Investigative Journalism. Rodrigues has an MA in International Journalism from the City University of London (1987).
As a candidate for the new board in GIJN, he says:
It's been both a pleasure and an honor to be part of GIJN since its inception. I know exactly the value of gathering the best journalistic investigative experiences and sharing said knowledge. GIJN has been about providing journalists with a tool to collaborate with one another and make their work better.

As a member of the Brazilian Investigative Journalism Association, I have the privilege to be part of the team which worked on the GIJN conference in Rio, a few years ago. We had over 1.000 people present at the event, and I am confident we will also have a big group participating in the conference in South Africa-2017. It's great to see that GIJN is growing at a fast pace and is moving in the right direction.

As a Board Member, I've always been in favor of enhancing GIJN's capability of spreading its membership to a wide variety of associations and countries. We are in a position to become one of the most representative associations in the world defending the cause of good investigative journalism and access to information of public relevance. It's a great mission. I feel reenergized and motivated to serve another term as Board Member, and wish to help GIJN prosper even further.

Data driven journalism has escalated to a high level of importance for journalists around the world. This poses another challenge for GIJN to offer more and more accessible training workshops. That is something we should always pay attention to in the years to come.

Finally, as a global platform, GIJN can also enhance the tools for connecting reporters in a true cross-border network enabling the collaboration in multinational investigations.

If chosen to serve another term as a Board Member, I feel prepared to stand up to the job and will do everything possible to elevate GIJN's standard as a great journalism global association.
---
Jan Gunnar Furuly (Europe)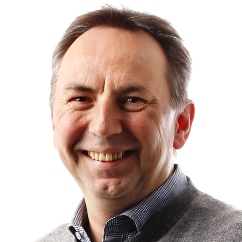 Jan Gunnar Furuly is a staff reporter at daily Aftenposten in Oslo, Norway, and a member of the Advisory Council of SKUP (The Norwegian Foundation for Investigative Journalism). He has worked at Aftenposten, Norway's leading quality newspaper, since 1990. He started his career in the local paper Finnmark Dagblad in the Arctic part of Norway.
During his time in Aftenposten, he has worked with a wide specter of news stories and for nearly four years worked as managing editor of the newsroom. He is now working at the news department, as a member of Aftenposten's investigative team.
He was board member at SKUP (Norwegian Foundation for Investigative Journalism) from 2002-2012, and served as chairman from 2012 to 2017. He was the main organizer for SKUP of the fifth Global Investigative Journalism Conference 2008 at Lillehammer, Norway, which gathered over 500 participants from 88 countries. He had the same role when the ninth Global Investigative Journalism Conference returned to Norway and Lillehammer in 2015. That conference was attended by 920 participants from 121 countries.
He has also been a member of GIJN's volunteer committee since it started; chairman of Norwegian Environmental Journalists 2000-2003, and member of the administrative council of International Federation of Environmental Journalists 2000-2003. He is also a lecturer in investigative journalism/computer assisted reporting since 1996 for colleagues and students in Norway and more than 20 other countries.
As a candidate for the new board in GIJN, he says:
I have attended all the global investigative journalism conferences since Copenhagen in 2003, and have seen the great importance of these events and the GIJN network that has been created over the years.

This movement has helped both me and other colleagues here in Norway to investigative and break a lot of global stories over the years, and we have been glad to assist foreign colleagues whenever they asked us for a helping hand.

We at SKUP organized the global conference in 2008 at Lillehammer, and again in 2015.

Through my work at SKUP, I have also been involved in finding sponsors to fund travel grants for a high number of foreign participants also to the GIJC conferences in Geneva (2010), Kiev (2011), Rio (2013) and Johannesburg (2017).

If elected, I will continue to work for the benefit of the whole network, to spread the ideals and skills of investigative journalism to all corners of the world and to be there to help colleagues everywhere. Together we stand much stronger!

SKUP is among the oldest members of the global investigative journalism movement, founded in 1990, dedicated to promoting investigative journalism in Norway and other parts of the world.

SKUP has for soon 25 years organized an annual weekend conference for investigative reporters and editors in Norway, with speakers and participants from all over Scandinavia, Europe and also with annual guests from the U.S. and other parts of the world. The annual SKUP award is ranked as the most prestigious a journalist can receive in Norway. SKUP regularly offers workshops and training in various investigative methods. The foundation's website offers unique documentation on a decade of investigative journalism and projects in Norwegian media.
---
Julia Stein (Europe)

Julia Stein is the chairwoman of Netzwerk Recherche, the professional association of investigative reporters in Germany.
Julia is a TV reporter and head of the department Politics and Investigations at Norddeutscher Rundfunk (NDR) in Schleswig-Holstein, a part of the national public broadcasting network ARD, the most important TV and radio network in Germany.
Over a 20-year-career, Julia has reported about non-transparent financial and political structures and decisions, about tax stories, the global offshore economy, and the power of media. A member of ICIJ, she worked on the PanamaPapers, as well as on LuxLeaks, SwissLeaks and OffshoreLeaks. She coordinated the work of the NDR teams for all these ICIJ projects.
From 2012 until 2016, Julia was the deputy head of the investigative department of NDR and before she was head of the NDR media magazine ZAPP, a critical and investigative TV program. Her work was honoured with the "Deutscher Fernsehpreis" and the "Bert Donnepp Award", two prestigious German journalism awards.
Julia studied political science, French literature and history of media in Hamburg (Germany) and Paris (France). She wrote her master's thesis on the topic of "Algerian exile media in Paris since 1992".
As a candidate for the new board in GIJN, she says:
I believe in the power of investigations. And I believe in the power of teamwork.

For many years I've been working with very different journalists, from different countries and media organizations: investigative reporters, data journalists, video journalists among others, working for newspapers, radio, online or TV. What I learnt from all these different national or international projects: that it is an effort to team up! But it is the only way to have powerful investigations with a lot of impact. Because often we journalists are stronger when we are partners rather than competitors.

That's why I'm involved in Netzwerk Recherche, the leading association of investigative reporters in Germany. Netzwerk Recherche is connecting very different journalists from very different media organizations. And that's why I would like to join the Board of the Global Investigative Journalism Network. I believe in national and global networks to promote and improve investigative reporting. An emphasis of my work is also to strengthen investigations in TV, likewise in national and international cooperations.

With the objective to promote global journalism and to organize a great conference, Netzwerk Recherche together with Correctiv and Interlink Academy is applying to host the Global Conference in Hamburg. With its more than 800 members, Netzwerk Recherche has a long tradition for organizing an annual conference for investigative reporters and editors in Hamburg/ Germany. With more than 130 workshops and panels and about 800 participants and speakers from all over the world, this conference is the most important event for investigative reporters in Germany, in fact one of the biggest journalism conferences in Europe.
---
Marina Walker Guevara (North America)


Marina Walker Guevara is deputy director of the International Consortium of Investigative Journalists, an independent network of reporters who work together on global stories. Over a 20-year career, she has investigated environmental degradation by mining companies, the global offshore economy, the illicit tobacco trade and the criminal networks that are depleting the world's oceans, among other topics. Her stories have appeared in leading international media, including The Washington Post, The Miami Herald, Le Monde and the BBC.
Walker Guevara has managed some of journalism's most consequential investigations on global corruption, including the Panama Papers, which involved more than 370 reporters in 76 countries and shook governments and businesses across the world. Other investigations include Swiss Leaks, Luxembourg Leaks and Offshore Leaks. A native of Argentina, Walker Guevara's investigations have won or shared more than 40 national and international journalism awards, including a Pulitzer Prize for Explanatory Reporting and honors from Long Island University's George Polk Awards, Investigative Reporters and Editors, Overseas Press Club, Bartlett and Steele Awards, and Columbia University's Maria Moors Cabot Award for distinguished Latin American reporting (special citation).
As a candidate for the new board in GIJN, she says:
For the past 10+ years my job has been to bring together journalists from all over the world and give them the tools to collaborate on high-impact cross-border investigations. At the International Consortium of Investigative Journalists we believe that there is no better way for journalists to tackle the biggest stories of our time –whether it is the environment or organized crime — than through global reporting teams, skillfully managed and built on trust and the highest journalistic values and principles.

Through the Global Investigative Journalism Network I will join other colleagues in spreading the skills, the methods, and the tools that lead to successful collaborations so we can see more high impact, low drama cross-border investigations in the years to come.

I am particularly interested in creating more and better "training by doing" opportunities for investigative journalists working in difficult spots in parts of Asia, the Middle East, Africa and Latin America. We need to continue to bring those reporters to work as equals in cross-border investigations alongside colleagues of different skills and backgrounds. The nature of these collaborations also challenges us as a global movement to continue to improve our digital security and data journalism skills, and to work more intentionally on the protection of sources and whistleblowers.
---
Nils Hanson (Europe)

Nils Hanson has since 2003 been the editor in chief of Mission Investigate (Uppdrag granskning) at the public service TV company Swedish Television (SVT). The investigative TV-program is aired during prime time one hour a week, 39 times a year. Nils Hanson, a former investigative reporter, has 35 people working with him to produce the show. The program makes stories with great impact on the Swedish society and has also won a series of international awards. In 2016, Mission Investigate won six international awards, among them the German Prix Europe award for the best current affairs program in Europe, the Italian Dig Award and the American Tom Renner Award – handed out by IRE, Investigative Reporters and Editors.
Nils Hanson regularly teaches investigative methods at conferences and workshops all over the world and has written a book on the subject. He has received seven investigative awards, three as an editor and four as a reporter, among them the Golden Spade, and the award of Association of Investigative Journalists which he has won twice.
In 2011, Nils Hanson was appointed guest professor at the Department of Journalism, Gothenburg University. This year he was appointed honorary doctor at the same university.
As a candidate for the new board in GIJN, he says:
For almost 30 years, I have not only worked as an investigative journalist, I've also worked to help other journalists to investigate. Now I would like to support my colleagues on a global level.

So, what can I contribute to GIJN?

Organizing experience
I'm a member of the Swedish Association of Investigative Journalists since it was formed in 1989. The year after, I was involved in organizing the second investigative conference in Sweden. Since then I have been involved in four conferences, the last two, 2013 and 2016 in Gothenburg, as the head of the organizing committee. In a coming, new investigative conference in autumn 2018, I will be responsible for the program.
I have also been a member of the board of ARIJ in Amman, Jordan, with planning of the annual conference yearly on the agenda.
This experience has given me knowledge of creating an attractive agenda for a conference and of handling organizing logistics – both in Sweden and abroad.

Training experience
For 20 years I have trained journalists and students about how to do investigative journalism in almost every continent. I have done presentations about the basics of investigative journalism as well as storytelling and quality control.
This experience has given me a large network with hundreds of contacts all over the world.

Collaborating experience
My newsroom has been doing cross-border investigative journalism for many years, with partners in Europe, USA as well as other parts of the world. The result has been award-winning stories with great international impact. In the Panama Papers we had an important role as the coordinator of video material, using an encrypted server.
This experience has given me important insight in to the advantages of collaborations but also the problems.

Journalistic experience
After decades of doing of investigative journalism, both as a reporter and as an editor, both in print and in broadcast I believe I have a lot to contribute when it comes to discussions, problem solving and dilemmas.

It would be an honour to join the board.
---
Paul Radu (Europe)

Paul Radu is the executive director of the Organized Crime and Corruption Reporting Project www.reportingproject.net and a co-creator of the Investigative Dashboard concept www.investigativedashboard.org, of Visual investigative Scenarios visualization software vis.occrp.org and a co-founder of RISE Project www.riseproject.ro, a platform for investigative reporters and hackers in Romania.
He has held a number of fellowships, including the Alfred Friendly Press Fellowship in 2001, the Milena Jesenska Press Fellowship in 2002, the Rosalyn Carter Fellowship for Mental Health Journalism in 2007, the 2008 Knight International Journalism fellowship with the International Center for Journalists as well as a 2009-2010 Stanford Knight Journalism Fellowship.
He is the recipient of numerous awards including in 2004, the Knight International Journalism Award and the Investigative Reporters and Editors Award, in 2007, the Global Shining Light Award, the Tom Renner Investigative Reporters and Editors Award, in 2011 the Daniel Pearl Award for Outstanding International Investigative Reporting and a 2015 European Press Prize. Paul is a board member with the Global Investigative Journalism Network.
Paul worked on the Panama Papers and the Russian and the Azerbaijani Laundromat.
As a candidate for the new board in GIJN, he says:
I believe that strong transcontinental investigative reporting can stop the criminal groups that try to undermine democracy these days. To stop the spread of lies and deceit, we need to provide the global public with great investigative reporting.

We need to build stronger cross border alliances and we need journalists to cooperate across borders like never before. We need advanced research and data gathering technologies to permeate and connect newsrooms, small and big.

Being a member of the GIJN board allowed me to continuously learn about our needs, about the needs of investigative groups and networks be them national, regional or global.

These are some of the ideas that I intend to pursue in the near future:

We need more international investigative reporting to make a serious dent in the global business developed by organized crime and corrupt politicians. I believe each of our organizations can greatly benefit from a better human-machine interaction. I'm working on a project called Crime Pattern Reporting that I hope will turn investigative reporting into more of a science by using computing power to identify and expose corruption in places where we have not looked before. I believe such a tool will motivate more people to join us in our work.
I intend to assist GIJN in expanding its global network and in linking up with groups that are not yet members of our movement.
I will keep on assisting local investigative reporting centres and groups in creating their own local alliances and in improving their investigative capacities.

If re-elected, I'll keep on being at your service.
---
Rana Sabbagh (Middle East/North Africa)

Rana Sabbagh is executive director at Arab Reporters for Investigative Journalism (ARIJ) – the region's leading media support network spreading the culture of "accountability journalism" since 2005.
She has dedicated the last 33 years of her career as journalist, columnist and media trainer to promote free speech, independent media and human rights. As former chief editor of the Jordan Times (1999-Jan 2002), she became the first Arab female in the history of the Levant to run a daily political newspaper. She was correspondent for Reuters International News Agency (1987-1997) and helped establish Jordan's latest independent newspaper, Al-Ghad. In addition to her post at ARIJ, she is a regular columnist for Al-Hayat and regional media consultant/trainer for Thomson Reuters Foundation. She is a jury member on several annual/regional world media freedom prizes.
As a candidate for the new board in GIJN, she says:
I am asking for a third term on the GIJN board because the work to which I've dedicated my life – as have many of you – seems in many ways further from success than ever these days. Press freedom is under attack everywhere in the world, but perhaps no where so viciously as in my region, the Middle East. Since the Arab Spring in 2011, hopes for a new age of expressive freedom have withered in the face of new government restrictions, media outlet closings, war, and punishment for journalists.

My professional life has been dedicated to preserving independent media and to promoting evidenced-based accountability journalism for the public's benefit. This has not been an easy burden. It would not be for anyone, let alone, a women operating in a stubbornly patriarchal state. I have paid for speaking out – including dismissal from two newspapers including one where I was chief editor. I can tell you stories based on my professional experience in this largely autocratic region! For you see, I have not been silenced, as none of us must be.

Over the past 11 years I have poured my frustration along with my hope into building ARIJ – Arab Reporters for Investigative Journalism. We are 2,000 strong by now, and operate across the whole Arab world after starting in just three states in 2005: Jordan, Syria and Lebanon. The organization, the only regional network promoting investigative journalism, stands for the highest journalistic standards and upholds belief in the power of journalism to change our harsh atmosphere and to hold officials accountable.

I know more than ever that media and free speech are basic to any functioning state as I am watching Egypt turn in a different direction and our former publishing partners are turning away from ARIJ out of fear. The region, according to the Reporters without Borders 2017 Press Freedom Index, remains the world's worst neighborhood for journalists for the sixth year in a row. Such challenges have made me more adamant, more passionate about the shared mission of ARIJ and GIJN. My colleagues in the Arab world need the moral and institutional backing of GIJN. And I promise to stand up for GIJN, as few others can, in my work writing and leading and as I campaign against censorship, state intimidation of media, and terrorism.
---
Sandra Bartlett (North America)

Sandra Bartlett is a freelance journalist based in Toronto, Canada. As a freelancer she knows how to find ways to do stories with few resources drawing on her years working with public radio in Canada and the U.S. where doing stories that require overseas travel or many months of time required creativity and collaboration.
Recent work includes the CBC podcast, Someone Knows Something, radio documentaries for Revealnews.org, and a term as the Asper Visiting Professor at the University of British Columbia Graduate School of Journalism, teaching investigative journalism.
She has reported on health, human rights, law and environmental issues during her years with CBC Radio in Canada and NPR in Washington. Bartlett has reported, produced and edited radio documentaries for more than 20 years. She has won national and international awards for her work, including a Michener Award, a Science Writers award and a special citation from the Daniel Pearl Awards.
Bartlett has travelled extensively – throughout North America and Europe, in Israel, Jordan, Pakistan, Brazil and Guantanamo Bay; and collaborated with journalists all over the world in radio, TV, and online, including the International Consortium of Investigative Journalists (ICIJ).
As a candidate for the new board in GIJN, she says:
I was an early adaptor of global collaboration as a participant at the first GIJN conference in Denmark in 2001 when journalists from all over the world first made the decision to change the way they worked.

It was a response to the global nature of business and government and of the movement of people. That conference was held in the spring and by the fall of 2001 the world shifted as a result of the 9/11 attacks. Those of us who were part of this new collaboration knew our timing was excellent.

In the years since, the conference has moved around the world and became a international force for training and collaboration. I have been to every conference (except Kiev) and taken part in workshops and panels as well as shared my knowledge in training sessions for others. I co-chaired the conference in 2007 in Toronto where we created the Global Shining Light award. The GIJN has inspired me, and connected me with collaborators and friends from all over the world. That has allowed me to work on powerful stories with people I met at the conferences and help others make connections or track down documents or people for their stories.

This organization has the power to enhance, improve and change journalism to produce public interest stories that inform people, help them to make better decisions as citizens and allow them to demand improvements in their world and I want to help move that important work forward.

I am asking for your support as I seek to serve on the Board and will work hard to make the organization stronger by continuing to expand its collaborations around the world.