Regional Representatives
Syed Nazakat, Asia/Pacific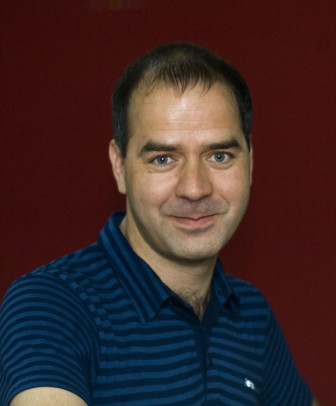 Syed Nazakat is an award-winning journalist, media entrepreneur and editor-in-chief of the Centre for Investigative Journalism, a non-profit organization he founded to promote the cause of watchdog journalism in India. In 2015 he also set-up a data journalism initiative called DataLEADS which conducts data analysis, boot camps and runs India's first data-driven website dedicated to healthcare reporting, called Health Analytics India. He has more than 16 years of experience across broadcast, print and online journalism, and has reported from over 25 countries. He covered the war in Afghanistan, political turmoil in Nepal, development issues in Laos and Cambodia, unrest in Thailand, the conflict in India's Kashmir region, and the civil war in South Sudan. He was the first Indian journalist to report from an Al-Qaeda rehabilitation camp in Saudi Arabia and in 2013 he secured unprecedented access to the military detention facility in Guantanamo Bay, Cuba, to report on prison abuse cases.
Nazakat has served as special correspondent at India's leading news magazine The Week. He is recipient of India's prestigious Ramnath Goenka Excellence in Journalism Award, Karmaveer Puraskaar national award and Christiane Amanpour Award for Religion Journalism. Over the past decade, he has produced stories that revealed India's secret torture chambers, the country's rendition program in Nepal, Indian military suicides, arms smuggling in Bangladesh, misuse of anti-terrorism laws, corruption in arms procurement, poor condition of Indian prisons, and women trafficking from Afghanistan. He is president of Society of Asian Journalists (SAJ).
---
Anton Harber, Africa

Anton Harber was founder-editor of the anti-apartheid newspaper the Weekly Mail (now the Mail & Guardian). He recently served as Editor-in-Chief of South Africa's leading news channel eNCA, and has now returned as Caxton Professor of Journalism at the University of the Witwatersrand, Johannesburg. He is convenor of judges for South Africa's biggest journalism prize, the Taco Kuiper Investigative Journalism Awards and Grants.
Harber's books include Diepsloot (Jonathan Ball, 2011), winner of the Recht Malan Prize, and The Gorilla in the Room (Mampoer Shorts, 2013). Harber co-edited the first two editions of The A–Z of South African Politics (Penguin, 1994/6), What is Left Unsaid: Reporting the South African HIV Epidemic (Jacana, 2010), Troublemakers: The best of SA's investigative journalism (Jacana, 2010) and contributed to Global Muckraking: 100 Years of Investigative Journalism from Around the World (New Press, 2014).
---
Brant Houston, Chairperson. North America

Brant Houston is the Knight Chair in Investigative Reporting at the University of Illinois. For more than a decade, he was executive director of Investigative Reporters and Editors – where he built its membership to more than 4,000 – and before that worked as an award-winning investigative reporter and database editor at U.S. newspapers. He was part of the staff at the Kansas City Star that won the Pulitzer Prize for its work on a hotel building collapse that killed 114 people and wrote the first overview story of the survivors.
Houston is co-founder of the Global Investigative Journalism Network and the Investigative News Network and advises nonprofits newsrooms in the U.S. and internationally. He is co-author of the Investigative Reporter's Handbook and author of Computer-Assisted Reporting: A Practical Guide. He has served as a judge for editorial awards for the Society of Publishers in Asia contest, the Selden Ring Award, the Philip Meyer Award Journalism Award, and the Forum for African Investigative Reporting.
---
Rana Sabbagh, Middle East/North Africa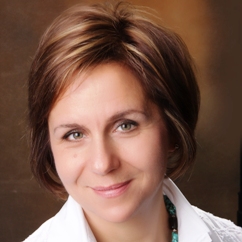 Rana Sabbagh is executive director at Arab Reporters for Investigative Journalism (ARIJ) – the region's leading media support network spreading the culture of "accountability journalism" in nine Arab states since 2005. She has dedicated the last 31 years of her career as journalist, columnist and media trainer to promote free speech, independent media and human rights.
As former chief editor of the Jordan Times (1999-Jan 2002), Rana became the first Arab female in the history of the Levant to run a daily political newspaper. She was correspondent for Reuters International News Agency (1987-1997) and helped establish Jordan's latest independent newspaper, Al-Ghad. In addition to her post at ARIJ, she is a regular columnist for Al-Hayat and regional media consultant/trainer for Thomson Reuters Foundation. She is a jury member of UNESCO's annual world media freedom prize.
---
Fernando Rodrigues, Latin America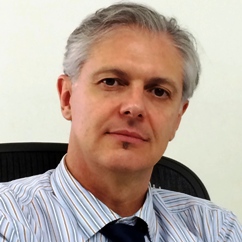 Fernando Rodrigues has been a Brazilian journalist since the mid-1980s. He helped pioneer political journalism on the Internet in Brazil in 2000 by starting a political blog and website. In 2002, he launched Políticos do Brasil, a website and database about Brazilian politicians. By 2006, the website contained some 25,000 records, encompassing virtually all Brazilian politicians.
From 1987 to 2014, Rodrigues was a journalist at Folha de S. Paulo, Brazil's most prominent newspaper. He has been an economics editor in São Paulo and a foreign correspondent in New York, Tokyo, and Washington, D.C.  In 2002, he helped co-found Abraji, the Brazilian Association for Investigative Journalism, served as its president in 2010-11, and is currently a board member promoting Brazil's Freedom of Information Act. Rodrigues was a political commentator from 2007 through 2017 for Jovem Pan, one of Brazil's leading radio stations. Rodrigues has received the web journalism prize from Fundación Nuevo Periodismo Iberoamericano, and in 2006 his Políticos do Brasil was awarded the best journalism book in Brazil. From 2007 to 2008, Rodrigues was a Harvard University Nieman Fellow.
In 2016, Rodrigues started the news portal Poder360 covering public policy and politics in Brasília, Brazil's capital.
---
Eva Jung, Europe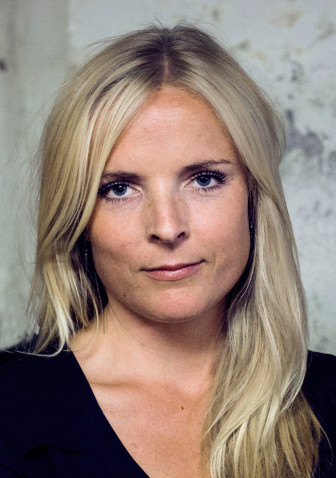 Eva Jung is a reporter with the investigative team at the daily Berlingske in Copenhagen, Denmark, and is vice chair of The Danish Association for Investigative Journalism. At Berlingske, she has worked full time at the newspaper's investigative team since 2011. Here, she has made a wide spectre of in depth stories. The first case of matchfixing in Danish football. That Danish pension funds and local governments against the internal rules invested in government bonds issued in some of the world's most corrupt and dictatorial regimes in Africa. How the catholic church of Denmark for decades kept sexual assaults hidden from the public, moved priest to new parishes and along the way told the stories of abused children that are now men. In 2015 the data project #Tracked (#Sporet in Danish), mapping all personal metadata of two politicians down to every last detail won the Scandinavian and the Global Data Journalism Award.
Eva has served as vice chair of the Danish Association for Investigative Journalism (FUJ) since 2013. Within the association, which dates back to 1989, she organizes a wealth of events for members and the FUJ's annual conferences.
---
At-Large Representatives
Marina Walker Guevara, Treasurer


Marina Walker Guevara is deputy director of the International Consortium of Investigative Journalists, an independent network of reporters who work together on global stories. Over a 20-year career, she has investigated environmental degradation by mining companies, the global offshore economy, the illicit tobacco trade and the criminal networks that are depleting the world's oceans, among other topics. Her stories have appeared in leading international media, including The Washington Post, The Miami Herald, Le Monde and the BBC.
Walker Guevara has managed some of journalism's most consequential investigations on global corruption, including the Panama Papers, which involved more than 370 reporters in 76 countries and shook governments and businesses across the world. Other investigations include Swiss Leaks, Luxembourg Leaks and Offshore Leaks. A native of Argentina, Walker Guevara's investigations have won or shared more than 40 national and international journalism awards, including a Pulitzer Prize for Explanatory Reporting and honors from Long Island University's George Polk Awards, Investigative Reporters and Editors, Overseas Press Club, Bartlett and Steele Awards, and Columbia University's Maria Moors Cabot Award for distinguished Latin American reporting (special citation).
---
Margo Smit, Vice Chairperson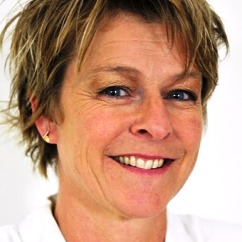 Margo Smit is ombudsman for journalistic productions at NPO, the Dutch public broadcasting system. Till summer of 2015, she was an independent investigative TV-documentary filmmaker and director of the Dutch-Flemish Association of Investigative Journalists VVOJ. Smit is a member of the International Consortium of Investigative Journalists (ICIJ) and covered their #LuxLeaks investigation on tax evasion through Luxembourg for Dutch public TV. Smit is vice-chair of the Global Investigative Journalism Network.
Smit teaches at various journalism schools in the Netherlands and Flanders. Smit studied journalism in the United States. In 1989 she began working as a news and features reporter for a Dutch commercial TV station and later as their political correspondent. In 1997, she transferred to KRO Reporter, an investigative television documentary series on Dutch public TV, where she worked till 2009. Smit investigated, for example, the Dutch monarchy, nuclear safety and proliferation, accounting transparency at multinationals, Islam, honorary killings and the banking industry. She was co-producer of a KRO Profiel documentary on controversial politician Ayaan Hirsi Ali nominated for the Prix Europa in 2005. She was a juror for the Daniel Pearl Award and the M.J. Brusseprijs for non-fiction in the Dutch language, and currently is a juror at the DIG Awards (investigative documentaries, Italy) and the Global Shining Light Awards.

---
Sandra Bartlett

Sandra Bartlett is a freelance journalist based in Toronto, Canada. As a freelancer she knows how to find ways to do stories with few resources, drawing on her years working with public radio in Canada and the U.S. where doing stories that require overseas travel or many months of time required creativity and collaboration.
Recent work includes the CBC podcast Someone Knows Something, radio documentaries for Revealnews.org, and a term as Asper Visiting Professor at the University of British Columbia Graduate School of Journalism, teaching investigative journalism. She has reported on health, human rights, law and environmental issues during her years with CBC Radio in Canada and NPR in Washington. Bartlett has reported, produced and edited radio documentaries for more than 20 years. She has won national and international awards for her work, including a Michener Award, a Science Writers award and a special citation from the Daniel Pearl Awards.
Bartlett has travelled extensively – throughout North America and Europe, in Israel, Jordan, Pakistan, Brazil and Guantanamo Bay; and collaborated with journalists around the world in radio, TV, and online, including the International Consortium of Investigative Journalists (ICIJ).
---
Carlos Eduardo Huertas

Carlos Eduardo Huertas is Director of CONNECTAS and also the Chief of Party of the Investigative Reporting Initiative in the Americas, a project of the International Center for Journalists (ICFJ). CONNECTAS is a regional platform that promotes the interchange of information and knowledge about key issues in the Americas. It started during Huertas' time as a Nieman Fellow 2012 at Harvard University with support of the Knight Foundation. For more than a decade and until July 2013, Huertas worked with Colombia's leading Semana Magazine, where he served as Investigations Editor.
Huertas began his journalism career as a correspondent for the Press and Society Institute (IPYS) in monitoring press freedom in Colombia. In 2006 he founded Consejo de Redacción (CdR), a professional association that promotes investigative journalism in Colombia. He has been a member of the International Consortium of Investigative Journalism (ICIJ) since 2011, and participated in several of its investigations, including Swiss Leaks and Panama Papers. He was part of the first elected board of Global Investigative Journalism Network (GIJN). His reports on corruption, human rights, and environmental issues have earned him several honors, including the Award of the InterAmerican Press Association (2015), the King of Spain Award (2008), and the IPYS – Tilac Award for best investigative report in Latin America (2007, 2009).
---
Oleg Khomenok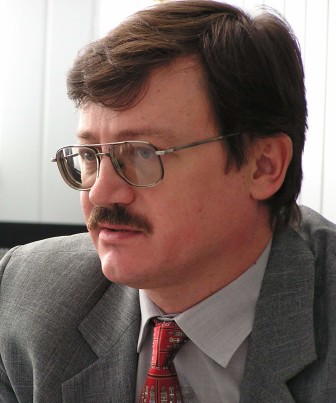 Oleg Khomenok is a senior media adviser of the Internews Network and program manager of the Strengthening of Investigative Reporting in Ukraine project (Slidstvo.info). He has over 20 years of experience in journalism, media education, and managing investigative reporting and media support projects in the post-Soviet media environment. He also has eight years of experience working as a reporter investigating political campaigns and ethnic minority issues in Crimea.
Oleg has been involved in establishing and managing SCOOP projects in Ukraine and Belarus since 2003, and has extensive experience consulting, coordinating, and networking investigative reporters. He is co-founder of the Crimean Information and Press Center and Regional Press Development Institute, two Ukrainian members of GIJN. Over the past decade he has conducted several dozen trainings in investigative journalism techniques and strategies for investigative reporters in Ukraine, Russia, Belarus, Moldova, and other countries of the Caucasus and Central Asia. As coordinator of the award-winning project YanukovychLeaks.org, Oleg together with a team of Ukrainian reporters organized tens of thousands of financial documents from the former Ukrainian president, rescuing and publishing them online.
---
Paul Radu

Paul Radu (@IDashboard) has worked as an investigative reporter, editor, and trainer for the past 15 years in Eastern Europe as well as in Asia, Africa, Latin America and North America. He is the co-founder of the Organized Crime and Corruption Reporting Project, a network of investigative reporting centers in Eastern Europe, and of the Rise Project, a community of investigative reporters, hackers, and visual artists in his native Romania.
Radu is an early practitioner of cross-border reporting, pioneering some of the early multi-country projects with ICIJ and OCCRP. He has developed tools such as the Investigative Dashboard and Visual Investigative Scenarios that are used by journalists to follow the money across borders or to map and visualize corruption and organized crime. Paul Radu has also authored or contributed to handbooks such as Follow the Money-A Digital Guide to Tracking Corruption and theData Journalism Handbook. There is more about Paul's work here.
---
Bruce Shapiro, Secretary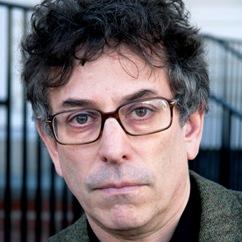 Bruce Shapiro is executive director of the Dart Center for Journalism and Trauma, a project of the Columbia University Graduate School of Journalism encouraging innovative reporting on violence, conflict and tragedy worldwide. He is also director of Columbia's Professional Programs Division, and for 20 years has taught investigative reporting at Yale University.
As an award-winning human-rights reporter, Shapiro is a contributing editor at The Nation and the U.S. correspondent for Late Night Live on the Australian Broadcasting Corporation's Radio National. His books include Shaking the Foundations: 200 Years of Investigative Journalism in America.
---
Julia Stein

Julia Stein is the chairwoman of Netzwerk Recherche, the professional association of investigative reporters in Germany. She is a TV reporter and head of the department Politics and Investigations at Norddeutscher Rundfunk (NDR) in Schleswig-Holstein, a part of the national public broadcasting network ARD, the most important TV and radio network in Germany.
Over a 20-year-career, Julia has reported about non-transparent financial and political structures and decisions, about tax stories, the global offshore economy, and the power of the media. A member of ICIJ, she coordinated the work of the NDR teams on the PanamaPapers, LuxLeaks, SwissLeaks and OffshoreLeaks projects. From 2012 until 2016, Julia was the deputy head of the investigative department of NDR and before she was head of the NDR media magazine ZAPP, a critical and investigative TV program. Her work was honoured with the "Deutscher Fernsehpreis" and the "Bert Donnepp Award," two prestigious German journalism awards.
Julia studied political science, French literature and history of media in Hamburg (Germany) and Paris (France). She wrote her master's thesis on the topic of "Algerian exile media in Paris since 1992."
---
Werner Eggert, Conference Representative 
Werner Eggert is the founding director of the Hamburg-based Interlink Academy for International Dialog and Journalism, founded in 2014, which develops and organizes international exchange programs and professional training for journalists worldwide. He also works as a media consultant and journalism trainer for various institutions in Germany and abroad, and has been active in international media development for more than 20 years.
Eggert recently established several e-learning projects for Deutsche Welle Akademie, and from 2010 to 2014 was at the helm of Bertelsmann's innovative Intajour project. Earlier, he served as editor-in-chief of the Educational Television and Radio Channel TIDE in Hamburg, and worked as a senior project manager at the International Institute for Journalism (now part of GIZ) in Berlin. In the 1990s, Eggert worked as a coach and consultant for the Namibian Broadcasting Corporation in Windhoek. He began his career as a journalist working for several media organizations in Germany.