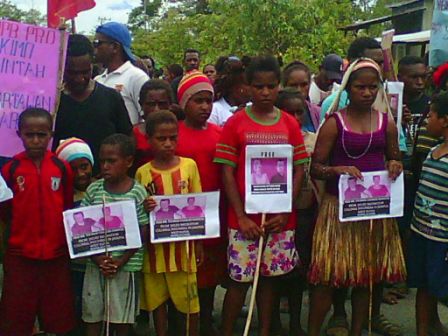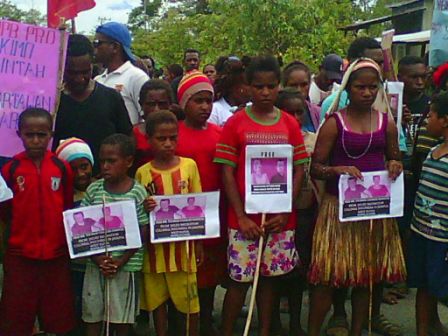 Getting hassled by authorities is nothing new for investigative journalists. But two recent incidents serve notice that some countries are cracking down with a tried-and-true technique to stop pesky foreign reporters: prosecuting them for visa technicalities.
In Indonesia and Russia this week, authorities are trying to stop coverage and even training by investigative journalists.
In Indonesia, two French journalists in the province of Papua (half the island of New Guinea) are on trial this week on charges of "abusive use of entry visas," after being detained while producing a documentary for Franco-German Arte TV.
The arrest and prosecution of Thomas Dandois and Valentine Bourrat "reflect the Indonesian government's long-standing policy of obstructing independent media coverage in Papua, where a low-level conflict has persisted for decades," according to Human Rights Watch. Foreign journalists need special permission to visit the island – which is rarely granted — and controls reporters' movements and access."The Indonesian government's choke-hold on Papua media coverage has effectively turned foreign journalism in the province into a criminal activity," said Phelim Kine, deputy Asia director at Human Rights Watch.
A New Cold War
Meanwhile, a pair of U.S. investigative journalists conducting a workshop in St. Petersburg were detained by Russian immigration officials on October 15. Authorities forced the workshop to be cancelled and ordered the trainers out of the country.
The two journalists — Joe Bergantino, executive director of the New England Center for Investigative Reporting, and his teaching partner Randy Covington, of the University of South Carolina — were detained, questioned, and forced to appear before a judge who told them they were guilty of violating Russian immigration laws.
The judge ordered them to cease their training, which was supported by the U.S. State Department through a grant to the University of South Carolina, and they left the country later in the week.
In response, Bergantino has written an open letter to President Vladimir Putin criticizing his bullying of a free press.
Bergantino published his letter after returning to the United States, and it detailed the ordeal. He characterized it as a return to the days of the Cold War and called on Putin to stop his administration from carrying out such heavy handed tactics:
Galina Sidorova, chair of the nonprofit Foundation for Investigative Reporting in Moscow (a GIJN member), sees the the pair's detainment as the latest in a trend of increasing pressure on journalists in Russia:
The Foundation for Investigative Reporting has translated Bergantino's letter into Russian and posted it on its Web site at www.foundation19-29.com.