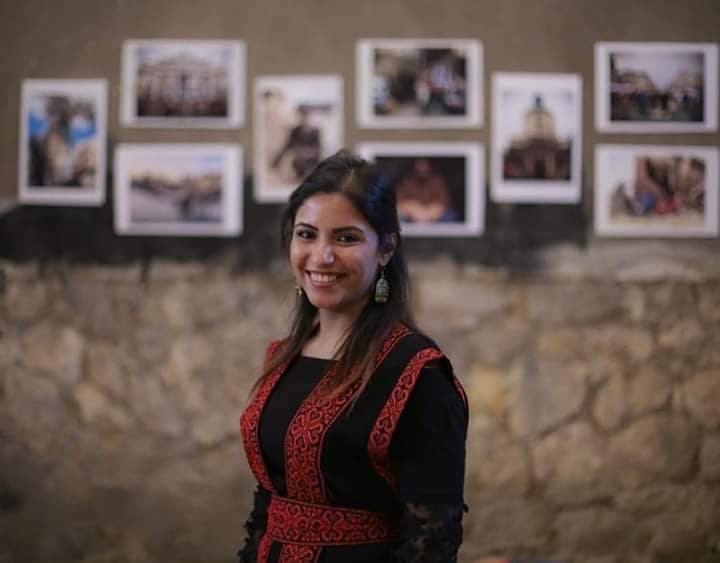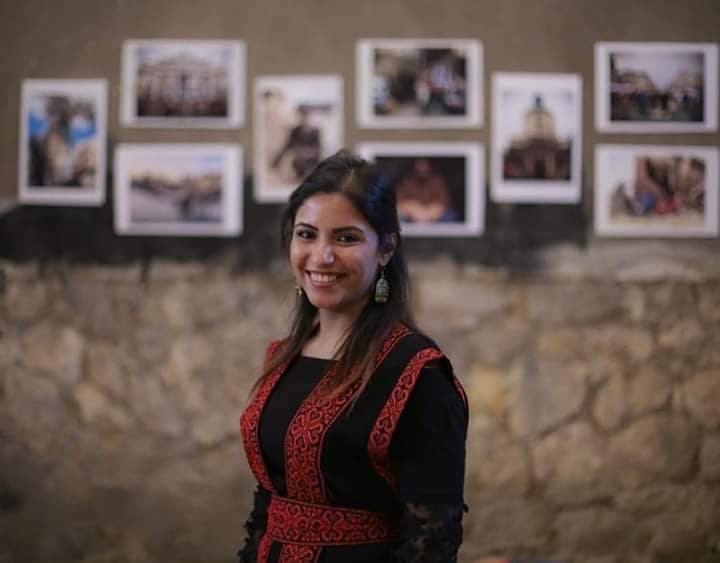 In late November last year, Egyptian security forces arrested journalist Solafa Sallam, her photojournalist husband Hossam El-Sayyad, and their colleague Mohamed Salah at a cafe in the Dokki district of Giza city in Cairo. According to Amnesty International, Egyptian authorities charged Sallam and Salah with supporting a terrorist group and spreading false news. El-Sayyad had been accused of joining a terrorist group. Sallam is currently being held in the notorious al-Qanater women's prison, while El-Sayyad and Salah are awaiting trial in Tora Prison, a Cairo prison for criminal and political detainees. 
Sallam is a freelance multimedia journalist based in Cairo. A 2019 fellow with the Reham Al-Farra Memorial Journalism program, she has contributed to online site Mada Masr — one of the few independent media left in Cairo; Deutsche Welle; and BBC Egypt. Sallam and El-Sayyad run an initiative to teach mobile journalism techniques to women in the Egyptian countryside, while Salah is a blogger and freelance journalist. The trio's detention is part of a campaign of arrests carried out by President Abdel Fattah al-Sisi's regime; according to the Committee to Protect Journalists, at least 26  journalists were arrested across the country last year. 
On January 31, her 32nd birthday, Sallam sent a letter from prison, urging journalists around the world to fight for their profession. The letter was posted in Arabic on the Facebook page "Freedom for Solafa and Hossam, Case 488," which was created after their arrest in November. ("Case 488" refers to the arrest case number.)
GIJNArabic translated Sallam's letter, and we are publishing it below:
I'm turning 32 years old today, and I am a prisoner, far from my only son, far from my husband Hossam, my comrade and companion, separated from him by high walls, prison, guards, and iron. But our love and dreams are still alive.
I hope that we'll return soon to our six-year-old son because he does not deserve to live far from his parents, and he doesn't even know that we are prisoners!
From my prison cell, I urge journalists and colleagues, males and females, to fight for the sake of the journalism profession, be proud of being journalists, and complete what we can't do while we are prisoners against our will. Journalism is an honor and a pledge, so hold the responsibility and keep the promise. 
Ultimately, I hope that the price that we and others had to pay from our freedom is redemption for every person deserves to live free. I did not sin by being a journalist, or by doing my job defending the freedom of the press. I am proud to be a journalist and proud to be a prisoner of conscience; the prison is not a luxury, but it will never break us. 
We will still love this country, despite the prison and the jailer.
---

Majdolin Hasan, GIJN's Arabic editor, is an award-winning journalist who has worked with 100Reporters and Arab Reporters for Investigative Journalism. She was a director of an investigative journalism unit in Jordan and was the first Jordanian to file a case against her government for denying her right to public information.