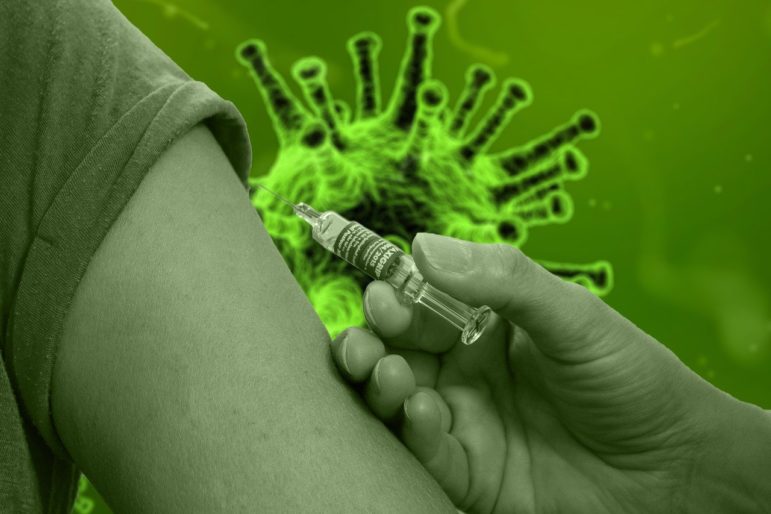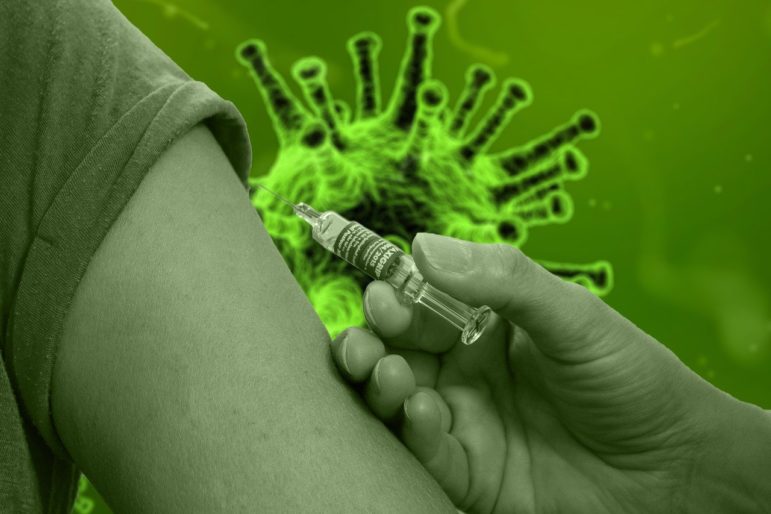 Longtime health care journalist Gary Schwitzer uses the language of disaster warnings when discussing the challenges of covering COVID-19. In a recent interview with ABC network affiliate KSTP, Schwitzer said the speedy publication of preliminary research  findings related to the coronavirus may create conditions for a "perfect storm of pandemic misinformation." In an interview with Journalist's Resource, he stressed the need for reporters to help audiences make sense of the "tsunami" of COVID-19 information.
Schwitzer, publisher of HealthNewsReview.org, urges journalists to make sure audiences understand the limits of what scientists know to date about COVID-19, especially as the world awaits an effective vaccine. One piece of advice: "Please do not project certainty where certainty simply doesn't exist," he says.
To help reporters make sense of what's known and yet to be learned about COVID-19 vaccines, Journalist's Resource asked for insights from several people with expertise studying or reporting on vaccines: Howard Bauchner, editor in chief of the academic journal JAMA; Helen Branswell, senior infectious diseases and global health reporter for the online news outlet STAT; Paul Offit, the director of the Vaccine Education Center and an attending physician in the Division of Infectious Diseases at the Children's Hospital of Philadelphia; Zachary Brennan, a reporter with POLITICO Pro with years of experience covering the U.S. Food and Drug Administration; and Schwitzer, who is also an adjunct associate professor at the University of Minnesota School of Public Health.
Here are some of the tips they offered.
1. Reporters must understand what the various levels of clinical trials can — and can't — tell us. Be wary of announcements about scientific data made through press releases rather than academic journal articles.
The U.S. Food and Drug Administration is the gatekeeper that decides which medical treatments can be used and marketed in the United States. Research trials of vaccines and other medicines are conducted in multiple phases. It's worth noting that research to support FDA applications can take place in other countries. The initial stage of testing a vaccine — Phase 1 — usually involves recruiting 20 to 100 healthy volunteers to take a treatment, according to a primer on clinical research from the FDA.
This initial Phase 1 trial does not reveal much about the effectiveness of vaccines, Branswell says.
"They cannot tell you if a vaccine works," she says. "They are designed to figure out what dose should be used and to see if the vaccine is safe enough to continue testing." She adds, "Phase 2s are larger and can start to give you hints about whether the vaccine works or not. Phase 3 is where it becomes clear if a vaccine works or doesn't."
A few of the companies racing to make COVID-19 vaccines have released information about vaccine trials by press release, rather than by scientific publication, Branswell notes.
"Their stock values soar; the market is crazy about COVID-19 vaccine news," she says. "But in some cases, there is very little actual information in these releases."
The Cambridge, Mass., biotech firm Moderna, for example, issued a May 18 press release saying eight people vaccinated in their Phase 1 trial of its COVID-19 vaccine all generated antibodies — part of the human immune system's response to fighting COVID-19.
"That's definitely better than the alternative, but the company didn't release enough information to really tell anybody anything," Branswell says. "But its stock valuation exploded."
At the end of trading on May 18, Moderna shares commanded about $80 each, an increase of 20% from the previous closing price.
"The next day, I wrote a piece saying there wasn't much there there in their release," Branswell says. "I didn't say the vaccine didn't work, only that we couldn't tell anything from what they released."
Moderna shares fell May 19, closing at $71.67, a 10% drop from the previous day.
Schwitzer notes there has been a lot of highly optimistic promotion of early-stage research, even small studies involving animals. A May press release from the National Institutes of Health, for example, has the headline, "Investigational ChAdOx1 nCoV-19 vaccine protects monkeys against COVID-19 pneumonia." The research the NIH highlighted rested largely on results seen in six rhesus macaques. The paper was posted to what is called a preprint server, to which the public generally has access.
"The findings are not yet peer-reviewed but are being shared to assist the public health response to COVID-19," the NIH noted in its release.
In an effort to respond to the pandemic, there has been greater use of preprint servers to allow more sharing of information among scientists. Preprint servers allow researchers to post their findings without the layers of scrutiny, including peer review, required for publication in major journals, as Journalist's Resource explained in this April tip sheet.
In a July article in JAMA about the challenges of reporting on COVID-19, Schwitzer and Richard Saitz, an associate editor at JAMA,  said news coverage that focuses on a single study should stress that one piece of research alone rarely proves definitive. Journalists, they said, should consult other experts in the field and include their views in news stories about research.
2. Let your audience know now they could experience at least some mild side effects from COVID-19 vaccines.
"If these vaccines are going to make recipients feel crappy — at least for a short time after vaccination — people should be prepared for that," STAT's Branswell says. "Getting that information out in advance can effectively inoculate against the inevitable social media discussion that will come later, when people complain about how lousy they felt after getting vaccinated against COVID-19."
Medical professionals and scientists are working now to address public concerns about how safe the COVID-19 vaccines will be when ready for public use. In a May poll of more than 1,000 U.S. adults conducted for the Associated Press and NORC, a research institution at the University of Chicago, 31% indicated they were uncertain whether they would receive a COVID-19 vaccine and 20% indicated they would not take it.
"Polling suggests that people are understandably a bit nervous about vaccines that are being developed at never-before-attempted speeds," Branswell says.
The reports available on early-stage trials of COVID-19 vaccines show many people enrolled in trials have experienced mild side effects that lasted for a few days. In July, for example, the journal The Lancet published early-stage results of one of the more advanced vaccine candidates, referred to as AZD1222, developed by Oxford University and the biopharmaceutical company AstraZeneca Plc in the United Kingdom. People who participated in the study were most likely to report side effects such as malaise and muscle aches and nausea in the days after the injection, with reports of these complications then ebbing, Pedro M. Folegatti of Oxford's Jenner Institute, and his co-authors reported in The Lancet.
The patients who participated in this study reported having one or more symptoms including temporary injection site pain and tenderness, mild-to-moderate headache, fatigue, chills, feverishness, malaise and muscle ache. At least two drug manufacturers have abandoned testing of their highest initial dose of their COVID-19 vaccine because they resulted in more severe "Grade 3" side effects, Branswell said.
Grade 3 side effects are considered serious, but not life threatening, and could require medical care, according to the FDA.
3. Explain to audiences the demographics of the pools of patients used to test vaccines.
Journalists should pay attention to the composition of the patient population when reporting on results of a clinical trial, JAMA's Bauchner says.
"The question is who was in the study," he says. "Was it people from 20 to 40 who were healthy?" The results of such a trial might not apply to people aged 60 to 80, for example, or to unhealthy adults.
In medical journals, this demographic information usually appears in Table 1 of reported studies, Bauchner notes.
4. Help your audience understand the limits of what's known about vaccines.
In an effort to share knowledge about the pandemic more quickly, major medical journals are publishing reports from preliminary stages of research, even Phase 1 testing, Bauchner says.
"Because it's the midst of a pandemic, we're publishing studies that perhaps we may not have published at another time," Bauchner says.
Bauchner writes on this issue in a June editorial for JAMA, "Editorial Evaluation and Peer Review During a Pandemic: How Journals Maintain Standards."
Audiences should also understand that it may take time for researchers to fully understand the side effects of the vaccine, Bauchner said. Clinical trials provide an initial gathering of safety data on treatments.
Also, Bauchner warns, reporting only the topline results of medical studies doesn't give readers a full picture of what scientists learned from their work. In medicine, researchers most often seek to calculate what's called a 95% confidence interval.
A National Institutes of Health backgrounder explains the 95% confidence interval with the following hypothetical example: "If a study is 95% reliable, with a confidence interval of 47-53, that means if researchers did the same study over and over and over again with samples of the whole population, they would get results between 47 and 53 exactly 95% of the time." Confidence intervals, abbreviated as CI, can be set to 90% and 99%, but the 95% mark is most common in medicine.
Bauchner offers a hypothetical example of a study aimed at assessing whether a specific vaccine can prevent COVID-19 infections.
In this hypothetical trial, researchers find that the vaccine has a 40% success rate for preventing infection. But that number is simply researchers' best estimate, based on a range of possible success rates reflected in the confidence interval.
In this hypothetical trial described by Bauchner, the confidence interval is fairly broad, with the actual rate of effectiveness likely ranging from a low of 20% to a high of 60%.
"That's a hard concept for people to understand, but it's really going to be important," Bauchner says, referring to the 95% confidence interval. "We don't ever have a definitive answer about how effective a vaccine is. We have a range and we try to express how likely that range is to be true."
5. Build a network of sources, especially the kind who can walk you through study data.
POLITICO PRO's Brennan recommends journalists covering COVID-19 vaccines get as many viewpoints as possible and be prepared to parse the data that companies present. STAT's Branswell concurs.
"Talk to vaccine experts. Find someone who can talk you through the appendices or the supplementary material — the tables and figures," Branswell says. "Reporters read words but the critical information in vaccine trial results is in the data. Sometimes, the data show things that the words don't describe, or at least downplay."
Journalists should also keep in mind the challenges of the new approaches used in developing many of the experimental COVID-19 vaccines. The FDA has not licensed the vaccines that use some of these new technologies in testing, such as an mRNA vaccine. Moderna describes its mRNA vaccine as a vehicle to introduce genetic codes for the proteins that pathogens use to cause a disease. Why does this matter? Says Branswell: "The more experience the FDA has with a vaccine approach, the easier it is for their scientists to assess a new vaccine. That's not the case with most of the COVID vaccines in development, at least the ones that are furthest along."
• In a parallel piece for Journalist's Resource, Dooley Young also explored some questions about vaccine safety, distribution, and adoption that reporters will need to consider.
Additional resources:
The Association of Health Care Journalists routinely holds webinars and posts articles to aid journalists in covering the pandemic. This month, the AHCJ posted a piece written by its medical studies core topic leader, Tara Haelle, titled "Press release reporting is irresponsible — especially in a pandemic."
Johns Hopkins University has a free online course of short videos that covers the basics of COVID-19, including vaccine development.
Earlier this year, the Knight Center for Journalism in the Americas at the University of Texas at Austin, offered an online course, "Covering COVID-19 now and in the future." Materials for this class, created in partnership with UNESCO and the World Health Organization, are available on the Knight Center website. The class is offered in Spanish, French, and Portuguese, in addition to English.
HealthNewsReviews.org stopped actively publishing in 2018, but Schwitzer and other contributors still post new articles periodically. The site offers many resources for reporting on medicine, including tip sheets such as one titled "Tips for analyzing studies, medical evidence and health care claims."
The Children's Hospital of Philadelphia provides a quick overview of major issues around COVID-19 vaccines on its Questions and Answers about COVID-19 Vaccines webpage.
The U.S. Department of Health and Human Services offers information about the "Operation Warp Speed" initiative for COVID-19 vaccines, including a timeline of its agreements with companies.
Journalist's Resource created a tip sheet on how to assess the newsworthiness of medical research.
---
This piece was originally published on Journalist's Resource on August 23, 2020.  It is republished here with permission.