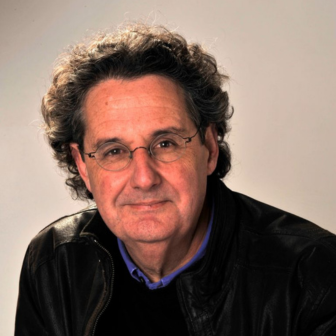 Anton Harber
Sub-Saharan Africa
Anton Harber was the founding editor of the anti-apartheid newspaper, The Weekly Mail (now the Mail & Guardian), which built a reputation for investigative exposés such as the Inkathagate story. He was also editor-in-chief of the country's biggest news channel, eNCA. He currently holds the Caxton Chair of Journalism at the University of the Witwatersrand as adjunct professor, where he teaches courses in journalism history and investigative journalism.
Harber has convened the African Investigative Journalism Conference (AIJC) for 18 years, in which time it has grown from a small, local conference to the biggest annual gathering of working journalists on the continent. In 2022, the conference drew over 300 delegates from 34 African and 20 other countries. In 2017, Harber helped bring the Global Investigative Journalism Conference (GIJC) to Africa for the first time.
He formerly convened the Taco Kuiper Award for Investigative Journalism, the country's most prestigious journalism award, and in 2023, is launching the African Investigative Journalism Award. He is chair of Africa Check, the continent's oldest fact-checking operation, and a board member of the Centre for Collaborative Investigative Journalism (CCIJ).
Harber served as chair of the South African Conference of Editors and the National Association of Broadcasters. He was CEO of Kagiso Broadcasting and executive director of Kagiso Media Ltd, and director of radio stations East Coast Radio and JacarandaFM.
In 1986 Harber was joint winner of the Pringle Award for Press Freedom (South Africa Society of Journalists); in 1991 the Missouri Honor Medal (for services to journalism); in 1992 he received the International Newspaper of the Year Award (on behalf of the Mail & Guardian) and was cited in International Editor of the Year Award; in 2007 he was among those recognized with the South Africa National Editors' Forum/SABC Award for contribution to the struggle for media freedom under apartheid; and in 2012 he won the Recht Malan Non-Fiction Prize (for the book "Diepsloot").
Harber was a visiting research fellow at the Reuters Institute for the Study of Journalism, Oxford University in 2009, and a Logan Fellow at the Carey Institute, New York, in 2019. He has written or edited a number of books, including "Diepsloot" (2011, Jonathan Ball); "Southern African Muckrakers: 300 Years of Investigative Reporting That Shaped the Region" (2019, Jacana); and "So, for the Record: Behind the Headlines in an Era of State Capture" (2020, Jonathan Ball).
He writes regularly for Business Day, Daily Maverick, and News24.