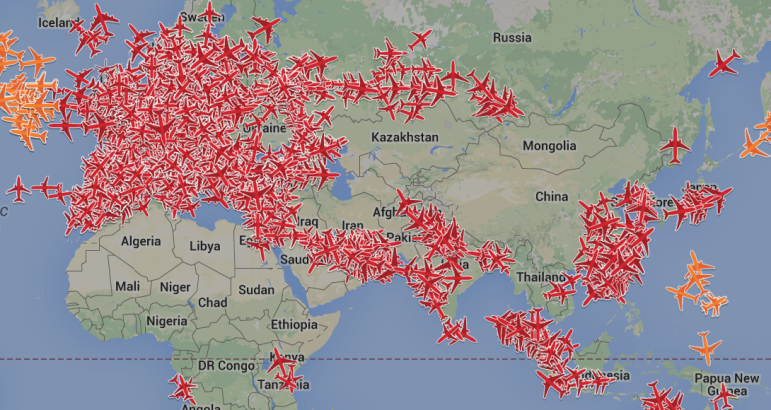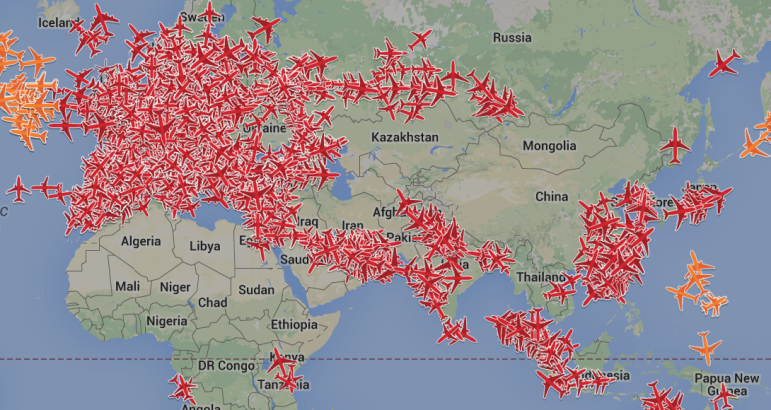 Aviation enthusiasts. Observers. Hobbyists. Stalkers. Avgeeks. Planespotters refer to themselves by a variety of names, but all have a common interest in tracking planes. They observe, log, and photograph the departures and landings of aircraft, usually noting registration numbers and interesting features, such as logos or special designs. Many aircraft spotters post what they record online, including pictures, videos, and information that identifies everything from tail numbers to flight movements.
Here's a list of planespotting resources from the Organized Crime and Corruption Reporting Project (OCCRP) from early 2018. It recommends:
In addition, OCCRP's data team has coordinated with ADSB-Exchange and C4ADS, which jointly collects and manages the world's largest source of unfiltered flight data, to examine the travels of a host of oligarchs and political leaders. See a descriptive blog post, with examples.
As Columbia University's Sheila Coronel notes in a story on planespotting and journalists on her blog, Watchdog Watcher, this type of material on spotting sites can be extremely useful to reporters. She provides several examples of how journalists have mined data to uncover wrongdoing, such as the Tunisian blogger Astrubal who discovered the spendthrift ways of President Ben Ali's wife. Astrubal used planespotting sites and Google Earth maps to track the presidential aircraft's unofficial trips to posh European fashion capitals.
Coronel also tells the story of journalists who gathered critical information from planespotting sites as part of their investigation into the CIA's "extraordinary renditions" of suspected terrorists. And she describes how reporters at the Wall Street Journal used planespotting sites to expose misuse of company funds, such as corporate jets being used to fly executives to vacation homes.
Based on Coronel's story, the below list includes resources for journalists interested in using data from aircraft spotting sites for their stories.
The DMOZ Internet directory provides a lengthy list of sites with planespotting pictures.
Searchable databases of aircraft registrations allow visitors to obtain aircraft registry data and airline/operator data. Two major ones are landings.com and airframes.org.

Sites that supply flight plans and tracking information, like Flight Explorer, PlaneFinder.net, Flight Aware, and FlightRadar24, help reporters keep tabs on aircraft comings and goings.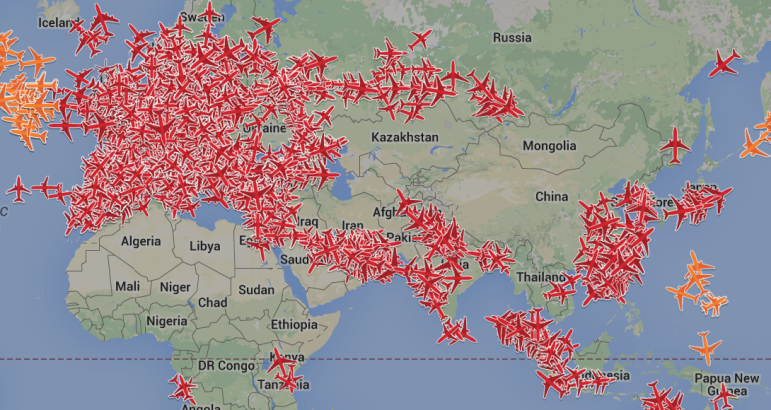 AirlineUpdate.com offers a directory of civil aviation authorities around the world.
Have e suggestion for additional resources? Contact us at hello@gijn.org.