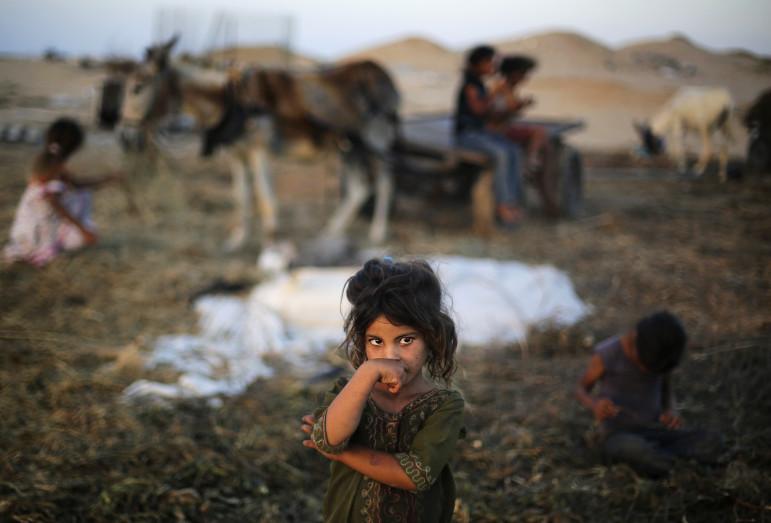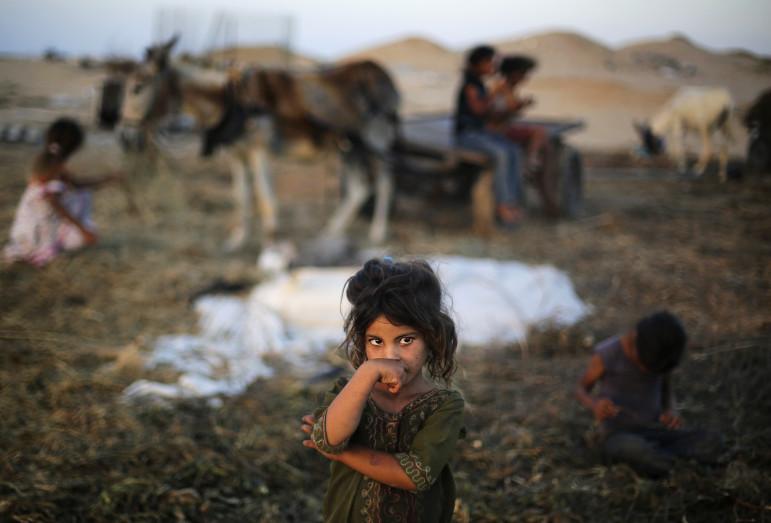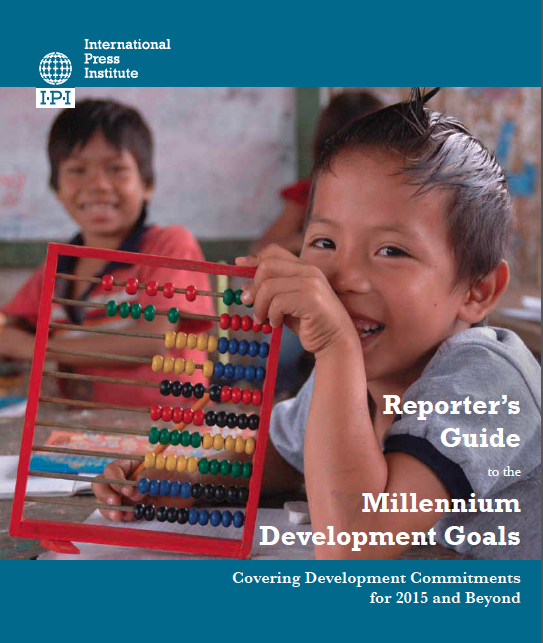 Part 4 of a series GIJN is excerpting from the Reporter's Guide to the Millennium Development Goals: Covering Development Commitments for 2015 and Beyond, published by the International Press Institute. 
---
There are many different concepts and definitions of poverty. According to the Oxford University Poverty and Human Development Initiative, "Poverty is often defined by one-dimensional measures, such as income. But no one indicator alone can capture the multiple aspects that constitute poverty. Multidimensional poverty is made up of several factors that constitute poor people's experience of deprivation–such as poor health, lack of education, inadequate living standard, lack of income (as one of several factors considered), disempowerment, poor quality of work and threat from violence."

Experts have set up "poverty lines" to measure the minimum level of poverty, which may differ according to the local context. The World Banks notes: "What is necessary to satisfy basic needs varies across time and societies. Therefore, poverty lines vary in time and place, and each country uses lines which are appropriate to its level of development, societal norms and values."
But regardless of which definition one chooses to use, it is clear that eradicating extreme poverty remains one of the modern world's greatest challenges. Even in developed countries, amidst incredible wealth, millions of people—especially youth, immigrants, and people of color—struggle to have their basic needs met.
The Millennium Development Goals (MDGs) have given the media an opportunity to expand their coverage and to hold governments and stakeholders accountable. Development work aimed at alleviating poverty is also a fertile area around which to create newspaper reports that highlight the enrichment of people's lives through success stories. Nonetheless, in poverty-stricken countries that lack a freedom of information act—which compels governments to release certain information upon request —it will not always be easy for journalists to cover development aid or access accurate data on poverty.
Often, however, the first barriers are newsrooms and media owners. Covering poverty requires dedication to and interest in the human dimension, as well as lots of follow-up stories, so both the journalist and the editor must be committed. They have to remind themselves that coverage of any poverty-related topic, be it infant mortality or lack of access to education, needs discerning, multifaceted stories that reveal the deeper causes of poverty.
Tips on Covering Poverty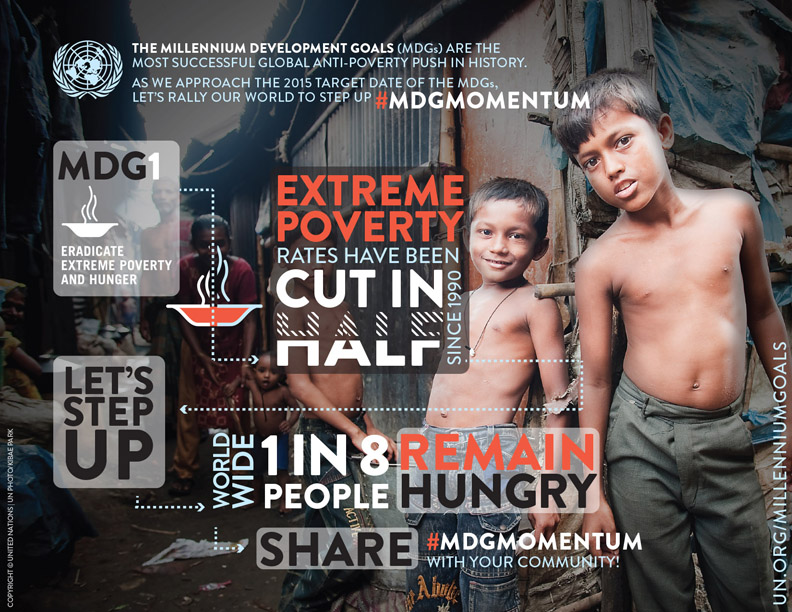 Find out who attends school: How does poverty affect children's health and ability to learn? Find out what their parents do for a living and what correlations this may have. Consider whether parents have the time and skills to help children with their homework. What about the teachers? Are they trained? Can they live off their salaries? Remember that the basics—such as having enough food to eat or clothes to wear—can greatly affect a child's education. Children who come from poor families are more likely to abandon school early and are less likely to be prepared when they do.
Give voices to the children: Children are good message carriers and can mobilize on issues that affect them and their community. They can communicate well without any judgment and reserve.
Pay attention to people released from prison: Former inmates are often among the poorest of the poor. Think about what is being done to help them return to society. Are they getting help to find a job? Were there education opportunities in prison? What type of healthcare is provided while behind bars? Due to poor conditions, prisoners may contract HIV, TB, or hepatitis and, without proper counselling, may pose a risk to society when released.
Follow the money: Think about informal sectors of the economy. Where do street merchants, for example, find loans? From banks? From loan sharks with predatory interest rates? Take a look at the relationship between commercial banks—which normally cater to people that already have some degree of wealth­—and poor people. Do these banks make themselves accessible? Do they have initiatives to help poor people build financial stability? Look into the possibilities related to micro-credit institutions.
Find out the goals and limitations of non-profits: Remember that they can help but cannot solve all the problems. Find out exactly what their mission is, and then investigate their action. Do they work closely with the government? Do they include members of the community when putting together strategies?
Be aware of people who try to take advantage of poverty: Pay close attention to those elements­—whether government or private—who disregard the benefit to society of poverty-reduction programs, who exaggerate the costs involved, or who promote stereotypes of the poor or minorities. Journalists should carefully investigate accusations against aid programs for their credibility. Keep a sharp eye on where development money is flowing.
Cultivate official sources: Find dependable sources inside the government to get the most accurate information possible on development aid money and poverty statistics.
Develop real-life stories: Development groups can often provide you with the names and contact information of individuals who are benefiting from a given solution for poverty. Spend time building relationships with these people, who can give you a side to the story you will not get from the government or the nonprofits. Remember that their opinion matters, too—what do they think about the programs supposed to be helping them?
Look for training opportunities: Learn tips on how to present often complex and technical information on health care, HIV prevention, the economics of poverty, budgets, and good governance in ways that the average person can understand and value.
Build good relationships with beneficiaries: Talk to community groups and NGOs regularly to find out about not only ongoing problems, but also new problems that arise from economic, political, or institutional changes that affect the poor.
Look abroad: Donor countries that have freedom of information acts may be able to provide information on funding and aid that one's own government may refuse. Make contacts with foreign journalists and international organisations that can provide networking and support.
Be proactive in the newsroom: While you might be knowledgeable about development issues, your editor might not. Be your own advocate, explaining why these stories are important and enlisting their support in conducting follow-up reports.
---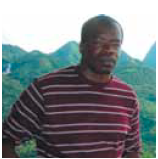 Jean Claude Louis was the Haiti country director for Panos Caribbean from September 2001 to July 2009. He now works as a free-lance consultant while continuing his collaboration with Panos. With a background in journalism and sociology, he has worked for several non-governmental organisations as a development worker in Haiti. Jean-Claude has extensive experience in developing and implementing training courses for journalists. He is a founding member of the Centre of Communication on HIV/AIDS in Haiti and the Haiti Club Press, two journalist networks.
---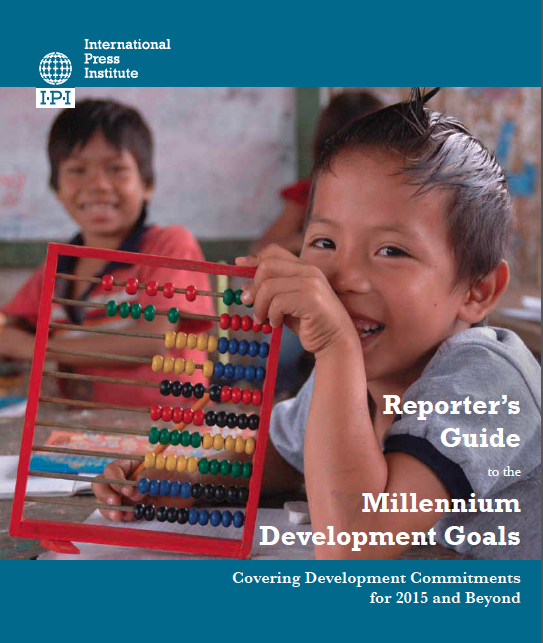 Excerpted from Reporter's Guide to the Millennium Development Goals: Covering Development Commitments for 2015 and Beyond. Agreed to in 2000, the UN Millennium Goals comprise an ambitious agenda to improve quality of life around the world, focusing on such issues as poverty, gender equality, and education. This unique manual, available in four languages, offers journalists practical tips on covering these critical areas as we near the 15th anniversary of the goals. Twenty-one journalists across six continents contributed to the report, including several active in GIJN. We are grateful to the publisher, the International Press Institute, for permission to publish the series, and to the European Press Photo Agency and EFE Agency for permission to publish the accompanying photos.