Chapter 1 | Chapter 2 | Chapter 3 | Chapter 4 | Chapter 5
This reporting guide was realized with the help of GIJN staff members Andrea Arzaba, Pınar Dağ, Maxime Koami Domegni, Alim Kholikul, Gabriela Manuli, Benon Herbert Oluka, Toby McIntosh, Marthe Rubio, and Deepak Tiwari. It was written by Emyle Watkins. Editing by Nikolia Apostolou, David E. Kaplan, Laura Dixon, Alexa van Sickle, and Reed Richardson. Illustrations by Alexandra Ramirez, a disabled artist who has hearing loss.
This guide is everything I wish I knew my first year covering the disability community. I grew up with a disabled parent, I'm disabled too, and I still find myself undoing my own ableism — the discrimination against people with disabilities, similar to racism or sexism.
When I asked a colleague if she would be interested in writing about disability with me, she replied: "I'm scared to get it wrong." I was surprised at first — she is one of the most confident reporters I know. But I understood what she meant.
As journalists, we worry about getting the story wrong. And not everyone has grown up with a disability, or a disabled loved one — or even just an understanding of what a disability really is. Even those of us who have personal experience still have our own prejudices and misunderstandings to overcome.
But to not investigate issues impacting people with disabilities means to leave behind the largest, intersectional minority group, according to the United Nations. They add up to roughly 1.3 billion people worldwide, according to World Health Organization (WHO) estimates.
In addition, the disability community is a community anyone can join at any time, no matter where one is from or their socioeconomic status. Finally, not every disability is visible.
To say the disability community is poorly covered is an understatement. Far too often, people with disabilities are pitied, ignored, or painted as "inspirational" for doing things anyone else does. This is despite decades of disability rights movements pushing for society — including the news media — to do better. People with disabilities deserve the same serious attention as any other group. Watchdog journalism, in particular, has a critical role to play, as the issues needing investigation and accountability are extensive. Among them: discrimination in employment and education, housing and deinstitutionalization, accessible transportation, healthcare, and abuses ranging from domestic violence to forced sterilization.
In this guide we've included some of the various definitions of disability, important resources, and key issues for journalists to investigate. You'll hear the voices of journalists from across the globe — many of whom are disabled themselves. We've also included what disability is and how it can differ between the medical world and the communities themselves. And we'll get into how not to get tripped up on language, interview accessibility, or finding the right sources. Finally, we've included a list of exceptional investigative stories on disability issues from around the world.
Table of Contents
Models of Disability
Medical, Social, and Other Models of Disability
Disability and Identity
Key Issues and Story Topics
Finding Sources
Finding Data
General Data and Sourcing Tips
Types of Databases to Look for in Each Country
International Disability-Specific Organizations
Other International Resources
Other Useful Resources
Accuracy
Describing People with Disabilities
Reclaimed Language
Trust and Accessibility
Interviewing Best Practices
Case Studies
Additional Resources
GIJN Guide to Investigating Health and Medicine
GIJN Resource Center: Human Rights Sources
Tips for Reporters Seeking to Reveal the Scale of Inequality
---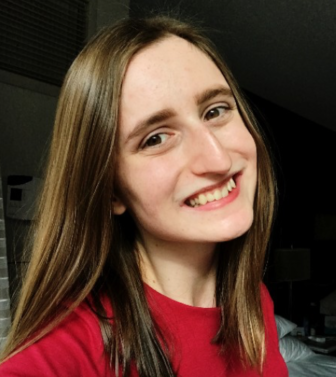 Emyle Watkins is a New York-based, award-winning investigative journalist. Since 2021, Emyle has led coverage of the disability community for WBFO, Buffalo's NPR station. Emyle's passion for covering disability comes from personal experience as a disabled and neurodivergent person. Emyle's reporting has been published by NPR and The Pittsburgh Post-Gazette, and has appeared in breaking news reports for BBC World News.