GIJN Joins Calls for End to Harassment of Premium Times by Nigerian Military

The Global Investigative Journalism Network is calling on Nigerian authorities to immediately drop all charges against the publisher and a reporter for the investigative news site Premium Times. In a letter sent to Nigerian officials today, GIJN Executive Director David E. Kaplan called the charges "an attempt to intimidate Premium Times from independent inquiry."
On Sunday, the Premium Times newsroom was raided by plain-clothes police and publisher Dapo Olorunyomi and reporter Evelyn Okakwu were arrested and charged with defamation. "Arresting and charging publisher is a transparent ploy to intimidate and silence Premium Times' staff for their critical reporting," said Peter Nkanga, West Africa Representative of the Committee to Protect Journalists.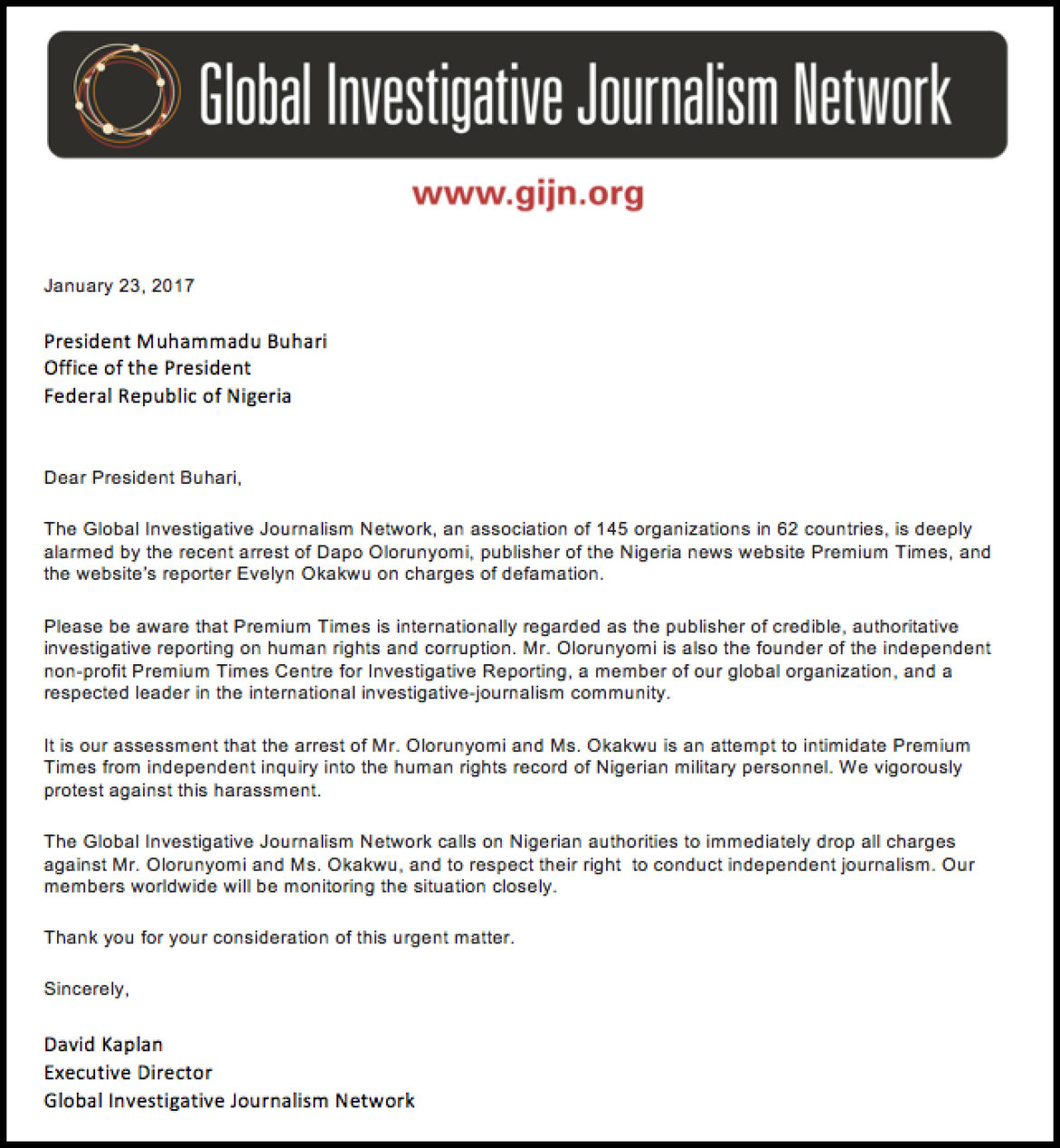 The charges are part of a broader pattern of harassment against Premium Times for its reporting on corruption and human rights abuses, according to the CPJ. Among the serious charges made against the publication is inciting mutiny within the military and undermining military operations against terrorists in northern Nigeria.
Premium Times' Editor Mosikilu Mojeed told GIJN member ZAM that he doesn't understand why the army overreacts to critical reporting. "In the past we had good relations," he explained. "They would admit to lapses, explain their difficulties and take measures to fix whatever problems we had reported. Now they just want to muzzle you."
New plans are afoot to prosecute Premium Times for "fraudulently obtaining" military information, according to the paper.
Premium Times is respected internationally for its investigative journalism in Nigeria. The online paper manages GIJN member Premium Times Centre for Investigative Journalism, belongs to GIJN member African Investigative Publishing Collective, and took part in the Panama Papers project managed by the International Consortium of Investigative Journalists.