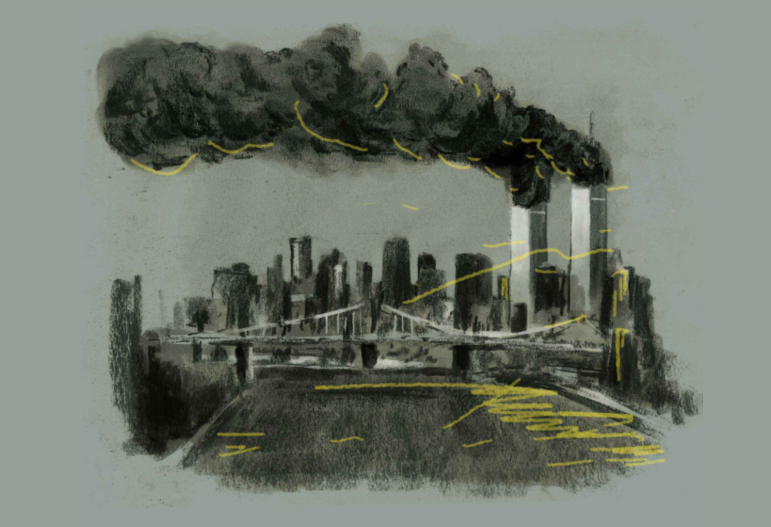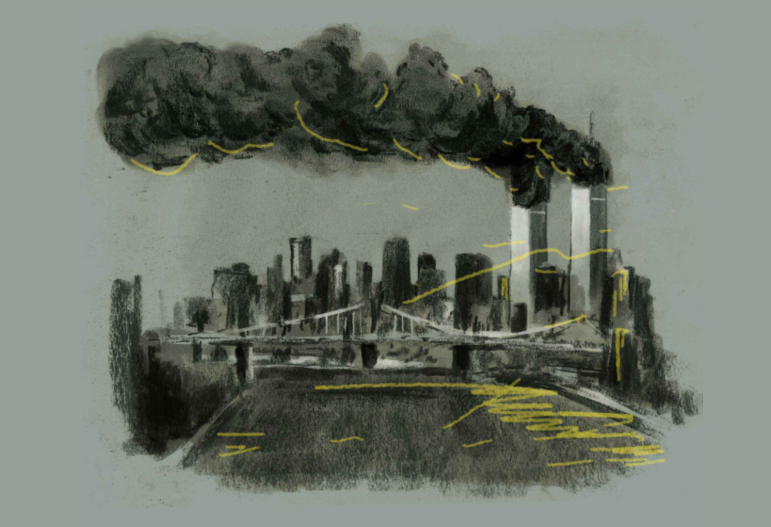 Data Journalism Top 10: Remembering 9/11, TikTok Sex & Drugs, Global Forest Fires, Indigenous Schools
Read this article in
Last week, the United States marked 20 years since the September 11 terrorist attacks that left almost 3,000 people dead. Tracking the most popular data journalism stories on Twitter from September 6 to September 13, using NodeXL mapping and our own human curation, we found a visual project by the South China Morning Post explaining the global impact of the deadliest terrorist attack on American soil in US history. In this edition, we also feature a Guardian investigation into the history of Canada's residential schools, a piece by iStories on Russian food poverty, and a video project by Le Monde exploring the recent history of forest fires around the world.
Aftermath of September 11
Two decades after the Al Qaeda plane hijackings of 2001, the South China Morning Post published a visual timeline of what happened on September 11 and the aftermath of the terrorist attacks. The tragedy plunged the West into a "war on terror," but the subsequent war in Afghanistan — where Al Qaeda had its headquarters — claimed tens of thousands of lives. The SCMP also visualized data on drone strikes and terrorist attacks by the Taliban, the Islamic State group, and other groups.
Canada's Residential Schools
Earlier this year, hundreds of unmarked graves were discovered at the sites of former residential schools in the Canadian provinces of Saskatchewan and British Columbia. The bodies belonged to Indigenous children, sent to the schools as part of a program to eradicate the culture and languages of the country's native populations. The Guardian analyzed data on residential schools, Indigenous land claims, and historical treaties, creating an interactive map to dive deeper into this issue and to shed light on a shameful chapter of Canadian history.
https://twitter.com/guardian/status/1434885765276778504
Election Promises
Pledges related to income tax often dominate election campaigns. In Germany, where voters go to the polls on Sunday, parties competing for positions in the German federal assembly — the Bundestag — have significantly different tax plans. German newspaper Zeit used data from the Munich-based Ifo Institute for Economic Research to examine how each tax pledge would affect the population and the state treasury. They also used the data to create an interactive calculator for readers to find out how the differing tax proposals may affect them.
TikTok: 'Serving Up Sex and Drug Content to Minors'
An investigation by The Wall Street Journal found that TikTok shows videos about drugs, pornography, and other adult content to teenage users. The Journal set up 31 automated accounts to explore how the platform's algorithm works. According to the paper's analysis, TikTok served one bot account — registered as belonging to a 13-year-old user  — 569 videos about drug use and promotional videos of drug products.
Poverty in Russia
The official poverty level in Russia is low, at least according to the UNICEF model of accessing food security. But many Russians find themselves having to cut back spending on food, clothing, and medicine. iStories analyzed economic data from various sources to examine this contradiction and to examine how many Russians actually live below the poverty line. They published this project to examine the reasons for this "tragic discrepancy."
https://twitter.com/istories_media/status/1435863117150494728
Drugging Patients
In the US, understaffed nursing homes often use antipsychotic drugs to handle patients instead of hiring more employees. These powerful sedatives are dangerous for residents, especially older people with dementia. Homes are supposed to disclose to public authorities how many patients receive such medications, but a New York Times investigation found that the federal government and the industry are "obscuring the true rate of antipsychotic drug use on vulnerable residents."
Diversity in the Police
Not a single police force in England and Wales reflects the diversity of the community it serves, according to an investigation by Eastern Eye, a newspaper, relying on data from the UK Home Office. Police forces around the country have been criticized for not recruiting more officers from minority groups, so Eastern Eye published several charts and a map to illustrate the areas where the lack of diversity is most significant.
Forest Fires
In 2021, deadly fires have ravaged the Mediterranean, Australia, the US, and Siberia, destroying entire forests and claiming lives. But Le Monde reports that the total number of fires across the globe has not increased for 15 years, and the amount of burned areas is even tending to decrease. To bolster its argument, Le Monde analyzed satellite data and images and produced an in-depth video investigation.
https://twitter.com/lemondefr/status/1434766955685285888
Climate Politics
The climate crisis is a major issue for German politicians and voters going into that country's federal election this week. Environmental pledges have made it onto the manifestos of major parties, sometimes even overshadowing the pandemic and social disparities. Tagesspiegel, a German newspaper, analyzed the parties' rhetoric with regard to climate change, exploring how often the word "climate" appears in their programs, while also looking at the different proposals for transitioning to renewable energy.
Air Pollution
Millions of deaths are caused by air pollution every year, according to the World Health Organization. Various factors are contributing to the worsening of air quality, including residential pollution, transport, windblown dust, and agriculture. The UN Environment Programme created this dashboard with data from several reports and studies to compare the scale of the issue on different continents and show which governments are most successful in introducing policies to improve air quality.
https://twitter.com/UNEP/status/1435278997621936132
Thanks again to Marc Smith and Harald Meier of Connected Action for gathering the links and graphing them. The Top Ten #ddj list is curated weekly.

---

Peter Georgiev is GIJN's social media and engagement editor. Previously, he was part of NBC News' investigative unit in New York. He also worked as a correspondent for Bulgarian National Television and his reporting has been published by the Guardian, Deutsche Welle, and other international outlets.
For a look at NodeXL's mapping on #ddj and data journalism on Twitter, check out this map.