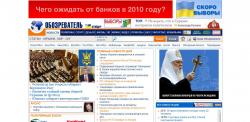 A report by Drew Sullivan — a journalist, editor, and media development specialist with the Organized Crime and Corruption Reporting Project — is generating buzz on the GIJ listserv and is essential reading for journalists worldwide. Sullivan's report , written for the Center for International Media Assistance (CIMA), explains how lawsuits can force media organizations to censor themselves or limit the distribution of their news content, restricting freedom of expression and thus threatening one of the foundations of democracy.
As Sullivan said in a post on our listserv: "If you are a journalist in Switzerland or South Africa or Indonesia and think this doesn't affect you, you are wrong. The UK courts allow pretty much anyone to sue you there. And because of English law, plaintiffs win 93 percent of all cases. When you lose, you are forced to pay your lawyers' fees AND double the plaintiff's lawyers fees."
This practice, known as "libel tourism," has become the tool of organized crime, corrupt politicians, American celebrities, and Saudi terror financiers, Sullivan said.
Click here to download the report. To join our listserv and stay up on all the latest news, follow the instructions posted on our home page.