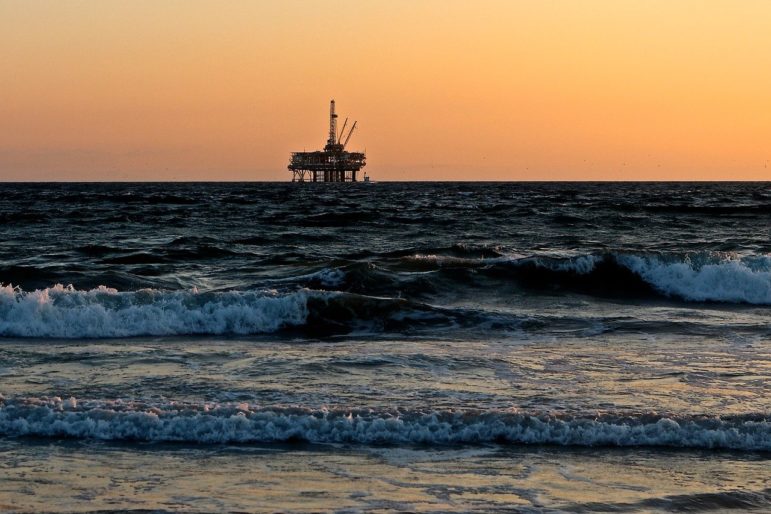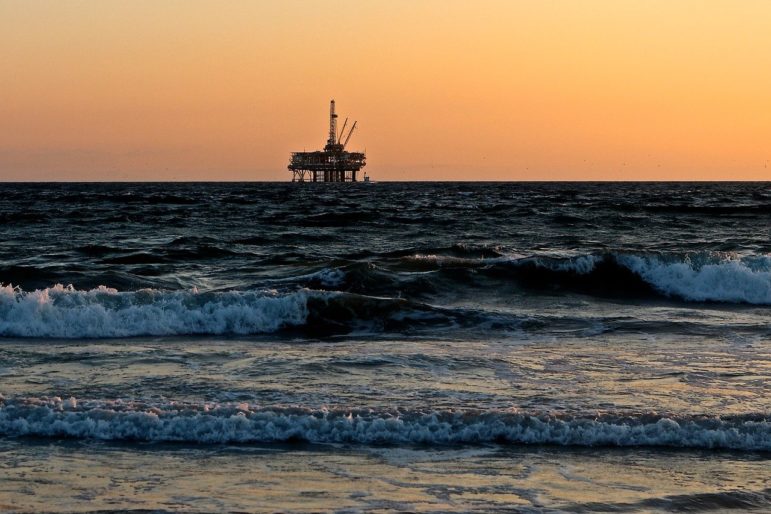 Reporting on Oil, Gas, and Murky Deals? There's a Guide to Help with That
Read this article in
From investigating corruption in state oil contracts to exploring pollution caused by mining, the extraction of oil and other natural resources is a field ripe for investigation by journalists.
Oil, gas, and minerals create huge revenues that are the backbone of many economies, driving technology, industry, and commerce. But these resources can also be accompanied by the "resource curse," with economic instability, weak public institutions, and environmental destruction the unwelcome aftereffects of discovering a natural bounty.
Investigations in this field — which can affect whole communities, global share prices, and even governments — can be challenging, particularly where powerful corporations and officials do not want journalists asking difficult questions. This can have a chilling effect, made worse by a lack of expertise among the general reporting corps in oil and mineral rich countries. To bolster reporting on the topic, the Natural Resource Governance Institute (NRGI), a nonprofit headquartered in the United States, has produced a new reporting guide designed to help journalists interrogate the complex and lucrative extraction industries in their regions.
The guide "Covering Extractives," published this week, starts by explaining the process from exploration to extraction, what should happen to the money at various points along the way, and what to look for when prospecting a story. It also documents some useful case studies, from an Al Jazeera documentary that investigated the Operation Carwash scandal in Brazil to a cross-border investigation into missing money in Angola.
GIJN sat down for a Q&A with Asmara Klein, senior capacity development officer at NRGI. An already-challenging media climate, she noted, has been compounded by the COVID-19 crisis, which is being used as a smoke screen by some national governments to sign murky deals behind closed doors. Here is an edited version of the interview.  
Who have you designed the handbook for and how do you hope it will help?
This guide is really a one-stop shop in terms of bringing together knowledge, resources, learning tools, and inspiration about the sector. We designed the guide to follow the extractive decision-making chain: From deciding whether or not you are going to extract a resource … to bringing in contracts and money from those projects, allocating it to the budget, deciding what will be done with those revenues, and looking at the socio-economic impact and impact on a local level. We also try to look at what some of the benefits that communities can see from extraction.
What are the key takeaways?
I think there's more information available than ever, but we haven't seen a proportional increase in the quality or quantity of reporting in the sector. One of the reasons is probably because this information is not very easy to understand or to access. And most of all, journalists are not too sure how to use it. They see the data available, or the contract, but they are not quite sure how to approach the sector. What we want to do is make sure that people understand what data is available out there, giving them inspiration, showing them what are the types of analysis that you can do with that data, and what it can show you.
We also wanted to demonstrate the breadth of reporting, the variety, and reporting angles. Because what we tend to see in the countries where we work is a lot of reporting on social and environmental impacts, something very tangible. But we don't see a lot of the financial implications of a state-owned enterprise on public finances, or revenue management: What happens to the money when it reaches the state coffers? 
Why is this field important for journalists to cover? Is it an area ripe for corruption or mismanagement?
If you are living as a journalist in a resource-producing country, often the sector is very strategic. In terms of income for the state in many countries it can be half the public income. In a place like Nigeria it's up to 70% of state income. But it's also a sector that has a huge impact, both social and environmental in many countries, so a lot of citizens are affected by that.
It's also a sector that's very prone to corruption because of the scale of the revenues. In Angola when BP signed a signature bonus with the national oil company about 10 to 15 years back, the bonus was $1 billon. Those are huge revenue streams, and because they come from one specific project they are easier to divert.
What is happening in terms of investigative journalism in this sector?
Over the last 15 years there's been a deluge of data in the sector. A lot of new information is coming out about how much companies are paying to governments, contracts being released, about the beneficial owners of some of those companies. This is a sector that's becoming more open and more transparent, but that doesn't mean you can always navigate the information.
Media houses — especially in the countries where we work — are really struggling with the funding base on one hand, and with social media on the other. It's the same issue as in western countries.
With a media sector that is suffering, it's much harder to retain good, experienced journalists, and the extractive industry — because it's such a complex industry — takes time. You need to invest several years reporting about it to be able to really dig deeper to understand the financial constructions of some of those contracts, the management of those revenues, the implications for sovereign debt, all those kind of things. The problem of a sector that struggles to retain its workforce is you lose those more skilled people.
Journalists sometimes fear delving into a subject where there are close links between private companies and governments in power, or where they face an opponent with the legal and financial power to shut down a story. What can be done to stop that chilling effect?
This is something that has gotten worse in the last few years. The environment in which journalists work, especially in this sector, has got much more difficult. Not only because journalists and media houses are threatened directly, because their sources are as well. We can see that civil society organizations working in this sector have been under attack and less willing to share information and put themselves at risk. That's also an important factor in why reporting has become more difficult.
Overall what we've learnt in terms of how you can reduce your risks of legal threats; that's something that journalist Nick Mathiason says in the guide. He says for a journalist it's really important to be accurate and to be fair.
It protects journalists when they write in a very accurate manner, making sure they have good sources, that they verify the facts, that they double check an interpretation, run numbers by experts. This is a really key step in the reporting. In terms of fairness it's about making sure you get comment and the views from different interests that you represent in the article and try to be as unbiased as possible.
The last advice I would give about safer reporting is working in an international partnership if possible, a consortia or some kind of cross-border relationship. 
How is the current climate affecting reporting in the field, and what are your concerns about that?
Being aware of the risks at the moment is particularly crucial, because although the sector has become more transparent, and more information is coming out, what we are witnessing at the moment is a little bit of a step back because of the COVID-19 crisis.
A lot of companies are using the argument that they are facing this crisis, the tumult in the sector, to not report or to delay their reports. But second of all, you have a lot of governments that have panicked because they have seen the price of oil being too low and that means that a lot of projects that were meant to be developed will probably not be developed because they're too expensive. And so to attract investors there's a race to the bottom, which we are seeing in many countries where we work. 
There are a lot of murky deals happening without citizen oversight, and the lockdown measures are a good argument to do things behind closed doors. But because governments and others are scrambling to get investments and they are ready to undercut social and environmental regulations, financial safeguards, the role of journalists at the moment is particularly critical but also risky.
Editor's Note: GIJN consulted on the NRGI's Covering Extractives guide.
Additional Reading
Covering the Extractive Industries
Digging into the Extractive Industries: Tips from the Experts
Exposing Exploitation and Corruption related to Natural Resources on Indigenous Lands 
---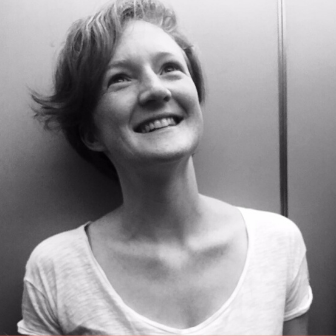 Laura Dixon is GIJN's associate editor and a freelance journalist from the UK. She has reported from Colombia, the US, and Mexico, and  her work has been published by The Times, The Washington Post, and The Atlantic, among others. She has received reporting fellowships from the International Women's Media Foundation and the Pulitzer Center.